Twin Lakes, Idaho, USA
Lake Locations:
USA - West - Idaho - Northern -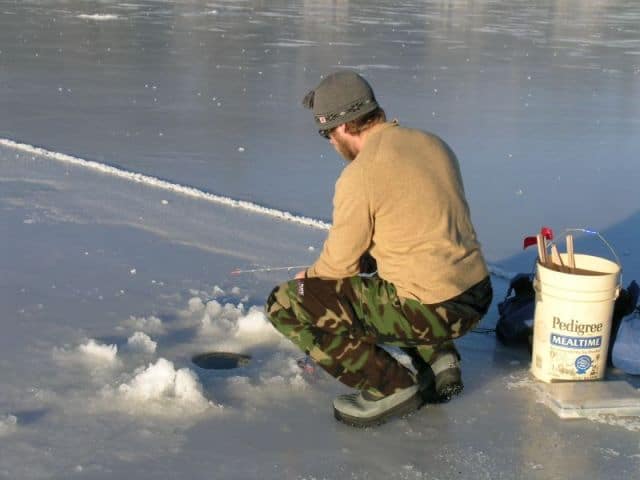 The scenery at northern Idaho's Twin Lakes is nothing to scoff at. With lush mountains looming on either side of this 850-acre crystalline lake, bald eagles soaring high above and wildlife teeming at the shoreline, this is one unforgettable body of water. Come for the waterskiing and wildlife watching, but leave with more than a few amazing memories.
Twin Lakes is located in Kootenai County in the state's Northern tourism region. The lake is made up of two bodies of water, the upper and lower lakes. The upper lake reaches out across 500 acres and has a maximum depth of 20 feet. The lower lake, which is connected by a narrow channel spanning 10 feet, has a surface area of 350 acres and has a maximum depth reaching down to 60 feet. The lake's dam, owned by the Twin Lakes Rathdrum Flood Control District 17, was constructed in 1909 and is used to regulate water levels for irrigation and drinking water.
While Twin Lakes remains chilly throughout most of the year, this does not deter visitors and residents from enjoying its waters and beautiful surroundings. Public boat launches are located on both the upper, lower and middle section of the lake, and visitors can be seen racing across these waters, skimming the surface atop their wakeboards, waterskis or within a bouncing tube. Kayaker and canoeists move at a more leisurely pace, keeping their eyes peeled for any wildlife movement among the trees along the heavily wooded shoreline. Not enough activity for you? Try your hand at sailing as the cool breeze propels your boat across the water's sparkling surface.
For those interested in Twin Lake's activity below the surface, you've come to the right place. Anglers will find a variety of fish species here, from smallmouth bass, largemouth bass and perch to crappie and rainbow trout. While the summer season may be short, don't worry. Bundle up and head out once the surface firms up with a thick sheet of ice, and find a bit of contentment while ice fishing.
With Coeur d'Alene National Forest a few miles to the east and Mt. Spokane State Park to the west, Twin Lakes is a veritable paradise for outdoor enthusiasts. Coeur d'Alene National Forest stretches across 726,362 acres and three of Idaho's counties. Backpackers and day hikers come for a bit of solitude within this intense wilderness area, where grizzly bear, wolves, lynx and caribou roam. Towards the west, Mt. Spokane State Park covers 13,919 acres with a large emphasis on winter activities, from downhill skiing and snowboarding to cross-country skiing and snowshoeing. Take your pick of any season while visiting both of these stunning forests nearby Twin Lakes.
The area is not only known for its gorgeous outdoor setting, but Twin Lakes has a close proximity to the cities of Spokane, Washington and Coeur d'Alene, Idaho. The city of Coeur d'Alene, located just 19 miles south, rests along the lake with its namesake. Theaters and art galleries are lit up at night, while theme parks followed by fine dining make for a completely entertaining day. The City of Spokane is only 27 miles southwest, where beautiful gardens mix with wineries and a bustling night life.
Closer to Twin Lakes, however, is the Town of Rathdrum, peacefully offering a taste of small town living. Stroll through the downtown area during the early weekend mornings in late spring through early fall to come upon the area's fresh farmer's market offerings. Pop into a cafe or restaurant in the evening and enjoy sipping on the local microbrews and wines.
Lakeside vacation rentals and real estate opportunities dot the shoreline of Twin Lakes. Don't wait too long to snap up this piece of northwestern paradise.
Things to do at Twin Lakes ID
Vacation Rentals
Fishing
Ice Fishing
Boating
Sailing
Canoeing
Kayaking
Water Skiing
Tubing
Hiking
Downhill Skiing
Snowboarding
Cross-Country Skiing
Wildlife Viewing
Birding
State Park
National Forest
Fish species found at Twin Lakes ID
Bass
Black Bass
Crappie
Largemouth Bass
Perch
Rainbow Trout
Smallmouth Bass
Trout
---
Twin Lakes ID Photo Gallery
Twin Lakes ID Statistics & Helpful Links
Spread the word! Share our Twin Lakes ID article with your fellow Lake Lubbers!