Pickerel Lake, Minnesota, USA
Lake Locations:
USA - Midwest - Minnesota - Northwest -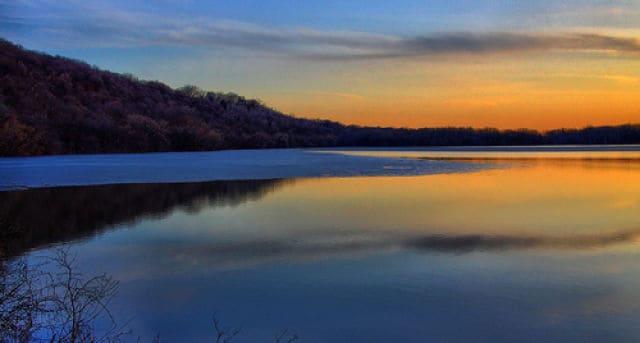 Minnesota's northwest region is draped in majestic forests and dotted with some of the state's most pristine lakes including Pickerel Lake. Surrounded by the region's natural beauty, Pickerel Lake shines like a jewel.
With over 300 acres of water, Pickerel Lake has more than enough water for both boating and fishing. Public access to the lake is from a Minnesota Department of Natural Resources (MNDNR) earthen boat launch. The MNDNR also stocks the lake periodically with walleye fingerlings and yearlings. Anglers will find healthy populations of bluegill, crappie, northern pike, whitesucker and largemouth bass. Some minor fish consumption warnings are in effect (see link below.)
Pickerel Lake is ten miles north of Park Rapids. The Park Rapids Lakes Area has a motto "Where the mighty Mississippi begins and the adventure never ends…" Fortunately for visitors to Pickerel Lake, both halves of the statement are true. Itasca State Park is a few miles northwest of both the lake and town. Established in 1891, it is the oldest state park in Minnesota. The park encompasses over 32,000 acres and includes more than 100 of the state's glacially formed lakes. The most important thing about Itasca State Park, however, is its role as the protector of the headwaters of the Mississippi River. The mighty river starts its 2,552 mile journey to the Gulf of Mexico as not much more than a small stream. It picks up water from the Rocky Mountains, Great Plains and Appalachia widening to several miles across by the time it reaches the Gulf. Visitors can explore outdoor interpretive displays at the Mary Gibbs Mississippi Headwaters Center before walking around the birthplace of the legendary river. Trails for hiking and cross country skiing criss-cross Itasca State Park, and cabins and campgrounds provide overnight accommodations. A wilderness drive winds through the park past a 2,000 acre wilderness sanctuary that is one of the seven natural landmarks of Minnesota.
Park Rapids is the county seat of Hubbard County and the nearest town to Pickerel Lake. It has charming shops, restaurants and a variety of accommodations. In the winter there are trails nearby for cross country skiing and snowmobiling and the county's lakes provide ample opportunities for fishing year round. For visitors who fall in love with Minnesota's northwest lakes country, there is real estate available for sale and lakefront vacation rentals.
Pickerel Lake is a short drive from both a state and national forest. The Paul Bunyan State Forest encompasses 115,113 acres of pine forests with many small ponds and bogs. The Paul Bunyan State Trail, starting at Crow Wing State Park and ending at Lake Bemidji State Park, passes through the park. The 120-mile long trail is for hiking, biking, inline skating and snowmobiling. Immediately to the east, the Chippewa National Forest is the oldest national forest east of the Mississippi. It was established in 1908 by President Theodore Roosevelt. The 1.6 million acre forest's name was changed from the Minnesota National Forest to the Chippewa National Forest in 1928 to honor the area's native people. Before becoming a national forest the land was logged extensively. Forty acres of land was mistakenly mapped as being underwater. The missing tract of virgin red and white pine was skipped over during the logging in the 1800's and is known today as the Lost Forty. It offers visitors a rare chance to see a virgin timber stand.
Pickerel Lake is one of the thousands of lakes that dot Minnesota's northwest region, but it is also one of a kind. With its clean, clear water, fantastic fishing and tree lined shore it is a beautiful example of all the Park Rapids Lakes Area has to offer. Add the proximity to state parks and state and nation forests and visitors are sure to return time and again to Pickerel Lake.
Things to do at Pickerel Lake MN
Vacation Rentals
Fishing
Boating
Camping
Campground
Cabin Rentals
Hiking
Biking
Cross-Country Skiing
Snowmobiling
State Park
State Forest
National Forest
Fish species found at Pickerel Lake MN
Bass
Black Bass
Bluegill
Crappie
Largemouth Bass
Northern Pike
Perch
Pickerel
Pike
Sunfish
Walleye
---
Pickerel Lake MN Photo Gallery
Pickerel Lake MN Statistics & Helpful Links
Spread the word! Share our Pickerel Lake MN article with your fellow Lake Lubbers!