Lake Waihola, South Island, New Zealand
Lake Locations:
New Zealand - South Island - Central Otago -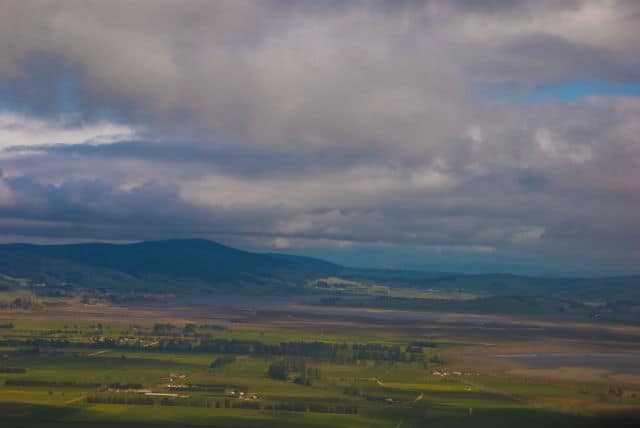 Located on New Zealand's South Island, Lake Waihola is situated in a quiet region that makes a peaceful retreat. Almost 4 miles long, the lake is very shallow which is reflected in its name. In the language of the Maori, the earliest known people in the area, Waihora means "spreading waters."
In the 1860's hopeful prospectors traveled across Lake Waihola on a paddle-steamer to reach Gabriel's Gulley a gold mining boom town. Today, the area is a popular site for scientific research on the freshwater tidal system and the ecosystems that call the area home. The wetlands that surround the lake, internationally known as Sinclair Wetlands, are protected for the many species of wading birds and black swans that live here and is a popular bird watching site.
The small town of Waihola is located on the eastern shores of the lake. Here visitors will make their base at vacation rentals throughout the area to enjoy all the fun and beauty of the region. Lake Waihola offers beaches, swimming, sailing, kayaking, boating, yachting, waterskiing, rowing and fishing for brown trout, sea trout, and perch. Many hiking trails are around the lake, up into the bush, or up the hills to find stunning views of the lake. Sports enthusiasts will want to take advantage of opportunities to play golf, tennis, cricket, and curling. Horse back riding, cart riding, and four wheel vehicles offer alternative ways to explore the history of the area to see old buildings and fossils.
Lake Waihola is located in the Central Otago tourism region of New Zealand. Central Otago's geography consists of ancient mountains, rock formations, herb fields, and fast rivers and lakes. The area was the scene of the 1860's gold rush and remnants of that era are still popular stops for visitors and include stone cottages, a haunted hotel, water channels, mines, and machinery used by the miners. Local agriculture is becoming a world renowned treasure. Apricots and cherries are bountiful and are the region's specialty. However, the last few years have seen wineries increase and excel as the region is known as the world's most southerly wine producer with a specialty of Pinot Noir. Vacation rentals are available for all budgets and range from hotels, motels, camping, lodges, bed and breakfast inns, and rooms at local farms.
Looking for a quiet destination with water fun, world renowned wines, and panoramic beauty? Lake Waihola will meet and surpass all of your expectations. Start planning your excursion today.
Things to do at Lake Waihola
Fishing
Boating
Sailing
Swimming
Beach
Kayaking
Water Skiing
Golf
Tennis
Camping
Hiking
Horseback Riding
Birding
Fish species found at Lake Waihola
---
Lake Waihola Photo Gallery
Lake Waihola Statistics & Helpful Links
Spread the word! Share our Lake Waihola article with your fellow Lake Lubbers!