Lake Opinicon, Ontario, Canada
Lake Locations:
Also known as:  Rideau Lakes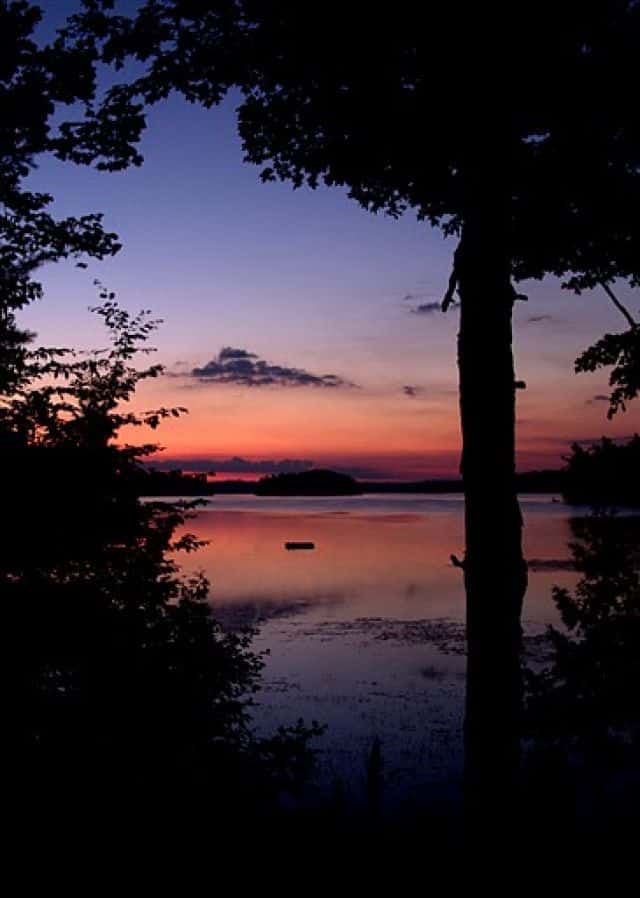 Opinicon Lake is part of a chain of lakes known as the Rideau Waterway in Ontario, Canada. The lake is connected to others by a canal system called the Rideau Canal. The Canal has 45 locks at 23 stations connecting more than eight lakes including Lower Rideau Lake, Big Rideau Lake, Upper Rideau Lake, Newboro Lake, Clear Lake, Indian Lake, Sand Lake, and Whitefish Lake. These lakes are a large part of Canadian history dating back to the 1800s, and many still operate with wooden doors and hand cranks. Opinicon Lake connects to Indian Lake through the Chaffey's Lock, and to Sand Lake through the Davis Lock. With endless amounts of entertainment, Opinicon Lake is sure to capture your heart.
With a maximum depth of 35 feet and an average depth of 8 feet, Opinicon Lake has 1,944 acres of dazzling blue waters. Anglers will reel in species such as walleye, northern pike, largemouth bass, smallmouth bass, and yellow perch. Whether you're boating, canoeing, or kayaking you will see your share of wildlife. Loon, blue heron, osprey, and other waterfowl inhabit the area and stop off at the lake during the spring and fall. Turtles and frogs are plentiful in the lake. While sailing the open waters, expect to see turtles sunbathing on a log, beavers gathering wood, otters making a splash, and even muskrats following your wake. You won't have to leave the shore to see hummingbirds flit back and forth and fireflies light up the night.
For those keen on seeing more wildlife, plan a day hike on the Rideau Trail. This popular trail crosses a range of terrain from placid farmland to the rugged Canadian Shield. The trail provides 240 miles of both public and private lands available to hike, snowshoe, and cross-country ski. For a less arduous hike, try the Cataraqui Trail just north of Opinicon Lake. The trail offers exquisite views following the Napanee River and former Canadian National Railway line. Visit during any season for hiking, biking, horseback riding, snowmobiling, and cross-country skiing.
To the northwest is Murphys Point Provincial Park, offering groomed trails and guided tours of a restored mica mine. The park also offers boat-in campsites at Big Rideau Lake. With its mix of open fields, mature forests and wetlands, Murphys Point offers a diversity of wildlife such as deer, porcupine, coyote, mink, fisher, and waterfowl. The park offers excellent birding opportunities and wildflower displays. During the spring and early summer catch a glimpse of scarlet tanagers, indigo buntings, yellow warblers and Baltimore orioles.
Opinicon Lake is full of life no matter what season you decide to visit. The winter brings many visitors to Portland city for the annual international speed skating tournament along Big Rideau Lake. The tournament is known as Skate the Lake, but is not the only popular place to ice skate. A section of the Rideau Canal becomes the world's largest ice skating rink with nearly 5 miles of ice for your skating pleasure. The Township of the Rideau Lakes also hosts many annual events including gardening shows, cycling tours, camps, and music festivals.
Opinicon Lake has plenty of museums to satisfy any history buff. At the northern tip of the lake is Chaffey's Lock. There you will find the Lockmaster's House Museum. Built in 1844, the house acted as a low cost substitute for a blockhouse to defend the canal against American-based raiders. Make your way over to Delta to see the Old Stone Mill built in 1810. It is one of the earliest surviving, fully automatic, grist mills of Upper Canada and has been declared a National Historic Site.
With plenty of vacation rentals and real estate properties for sale, Opinicon Lake has plenty to offer. Take the time to plan a trip here with your family and friends and enjoy the year-round fun.
Things to do at Lake Opinicon
Vacation Rentals
Fishing
Boating
Sailing
Canoeing
Kayaking
Camping
Hiking
Ice Skating
Biking
Cross-Country Skiing
Snowmobiling
Horseback Riding
Wildlife Viewing
Birding
Provincial Park
Museum
Fish species found at Lake Opinicon
Bass
Black Bass
Largemouth Bass
Northern Pike
Perch
Pike
Smallmouth Bass
Walleye
Whitefish
Yellow Perch
---
Lake Opinicon Photo Gallery
Lake Opinicon Statistics & Helpful Links
Spread the word! Share our Lake Opinicon article with your fellow Lake Lubbers!