Kawartha Lakes, Ontario, Canada
Lake Locations:
Also known as:  The Kawarthas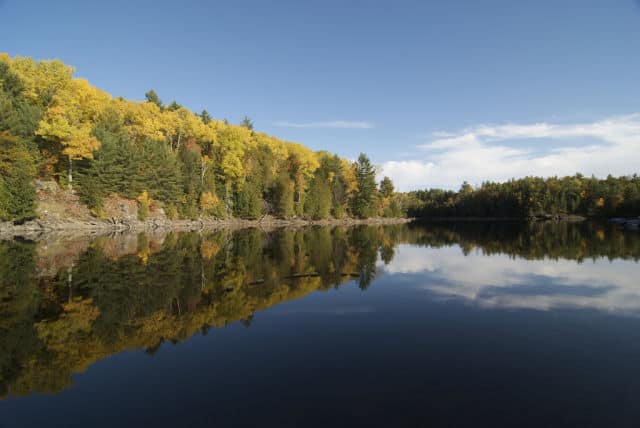 The Kawartha Lakes are a band of beautiful lakes in south-central Ontario, Canada that form the upper watershed of the Trent River. Although 14 lakes combine to form the famous "Kawarthas," the Kawartha region is home to over 130 lakes. Best known for fishing, the lakes offer a mix of both cold and warm water environments that can host a wide variety of fish species. For non-anglers, the Kawartha Lakes region is rich in culture with its many art galleries, antique stores and hundreds of cultural events and attractions. When visiting the Kawarthas, one of the hardest choices to make is which lake to visit and what activity to partake in. Inviting sandy beaches, miles of open water, public parks and cozy lakefront cottages make the area an outdoor lover's paradise.
The Kawartha Lakes are generally known as Bald Lake, Balsam Lake, Buckhorn Lake, Cameron Lake, Chemong Lake, Clear Lake, Deer Lake, Katchewanooka Lake, Lovesick Lake, Pigeon Lake, Sandy Lake, Scugog Lake, Stony Lake, and Sturgeon Lake. Once a rural area for lumbering, the lakes now make up a popular summer-resort area. The towns of Peterborough, Bobcaygeon, Lindsay, Kawartha Lakes, Buckhorn, and Fenelon Falls are a few of the area's communities which offer marinas, tackle shops, and various vacation rental options to make sure guests are well-rested and properly outfitted for a day on the water. Accommodations range from luxury resorts to woodland campgrounds, making the perfect vacation destination to suit any taste. Private real estate is also available for rent or purchase.
The Kawartha Lakes are part of the Trent-Severn Waterway which connects Lake Ontario at Trenton to the Georgian Bay part of Lake Huron at Port Severn. Construction of the waterway began in 1833 at Kawartha Lakes and took 87 years to complete. It wasn't until 1920 that the first boat was able to make the entire journey. Originally built for commercial use, the Trent-Severn Waterway stretches for 240 miles with 20 miles of manmade canals, 44 locks, 39 swing bridges and 160 dams.
The word "Kawartha" comes from the aboriginal word "kawataegummaug", which means "land of reflections". It was hoped the phrase would provide positive advertising for the area. Tourism promoters changed the name to Kawartha which was easier to say and means "bright waters and happy lands." The city of Kawartha Lakes, which sits in the midst of this vacation paradise, was named for the lakes and is an excellent starting point for planning your outdoor adventure.
The Kawartha Lakes extend a total of 44 miles beginning with Balsam Lake in the west to Stony Lake in the east. From Balsam Lake, boaters can either go west to the Kirkfield Lift Lock and downstream to Canal Lake, or east to Rosedale and downstream to Cameron Lake. Continuing east downstream through Fenelon Falls is Sturgeon Lake. Sturgeon Lake is significant because it gives boaters the option to either go upstream to Cameron Lake or to the town of Lindsay and Scugog Lake. Continuing downstream through the town of Bobcaygeon, the flow of the Kawartha Lakes enters the tri-lakes. Pigeon Lake, Buckhorn Lake, and Chemong Lake are commonly referred to as the tri-lakes because despite having three names, they are all one body of water. Downstream from the town of Buckhorn is Buckhorn Lake, commonly referred to as Deer Bay because the bay makes up a large percentage of the lake. The smallest lake in the Kawartha Lakes is Lovesick Lake. Lovesick Lake was intended to be a part of Buckhorn Lake. The dam at the outlet of Lovesick Lake was constructed to flood Lovesick Lake to the same elevation as Buckhorn Lake, making the two lakes one body of water, but this never happened. Stony Lake, at the end of the line, is the deepest of the lakes with a maximum depth of 105 feet.
For anglers, the many lakes in the Kawartha Lakes region offer a wide range of fishing options. Public docks, rocky points, islands, and reefs can be found throughout the lakes. Boat ramps in many towns along the lakes offer access to the clear, blue water. Trout are the most sought after fish followed by walleye, muskie and pickerel. The tri-lakes are famous for largemouth and smallmouth bass fishing. Panfish, perch, bullhead, and black crappie are also plentiful in the area's shallow waters. Each lake has its own characteristics which make it a favorite for anglers. There are a number of businesses in the area that cater to fun on the water and offer sales and rentals on all kinds of outdoor water equipment including house boats, fishing boats, pontoon boats, water skiing equipment, and more.
The Kawartha Lakes area is also a natural wildlife refuge for birds and animals. White-tailed deer can be seen grazing in fields and forest edges anytime of the day. Moose have also been spotted on a regular basis in the area. With hundreds of miles of walking trails and forest to explore, visitors will have no trouble spotting wildlife in its natural setting.
Although mostly thought of as a summer vacation area, the Kawartha Lakes offer winter activities as well. Ice fishing, ice skating, and well groomed trails for cross-country skiing, snowmobiling and hiking opportunities abound. Down hill skiing areas are within an hour's drive of the lakes. Winter accommodations can also be found throughout the region.
Surrounded by the rolling landscape of the Kawartha Highlands and the imposing scenery of sedimentary rocks, treed shorelines, and a mix of rustic and richly decorated cottages, the Kawartha Lakes area has much to offer the outdoor enthusiast. Wooded hiking trails, beautiful sandy beaches for swimming, and charming Canadian towns that welcome visitors and tourists combine to provide the perfect vacation.
Things to do at Kawartha Lakes
Vacation Rentals
Fishing
Ice Fishing
Boating
Swimming
Beach
Water Skiing
Camping
Campground
Hiking
Ice Skating
Cross-Country Skiing
Snowmobiling
Wildlife Viewing
Birding
Antiquing
Fish species found at Kawartha Lakes
Bass
Black Bass
Black Crappie
Crappie
Largemouth Bass
Muskellunge
Perch
Pickerel
Pike
Smallmouth Bass
Sturgeon
Trout
Walleye
---
Kawartha Lakes Photo Gallery
Kawartha Lakes Statistics & Helpful Links
At LakeLubbers.com, we strive to keep our information as accurate and up-to-date as possible, but if you've found something in this article that needs updating, we'd certainly love to hear from you!
Please let us know about it on our Content Correction form.
Spread the word! Share our Kawartha Lakes article with your fellow Lake Lubbers!