Lake James, North Carolina, USA
Lake Locations:
USA - South - North Carolina - Mountains -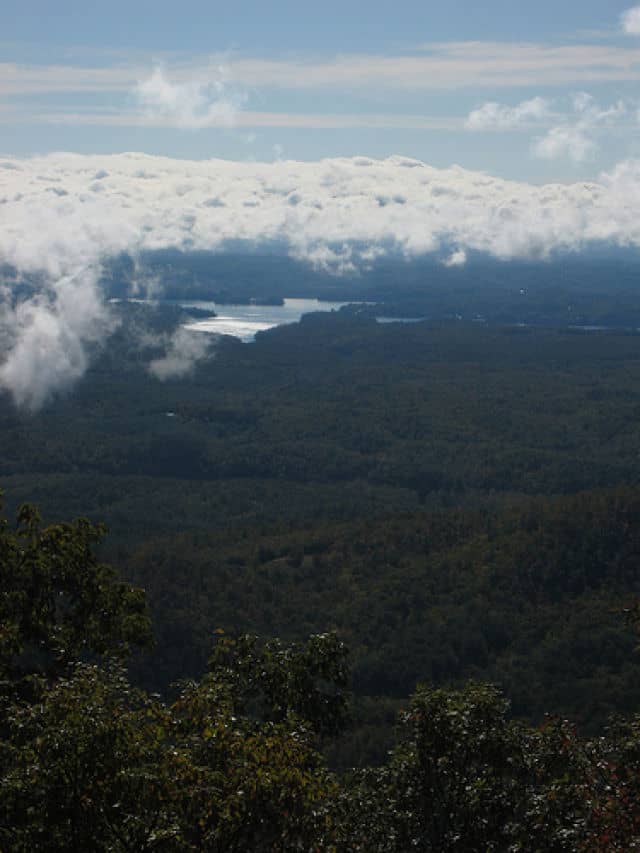 Nestled into the Blue Ridge Mountains, Lake James is a 6,510 acre lake in western North Carolina with 150 shoreline miles. Duke Power constructed three dams between 1916 and 1923 to create the lake: Catawba, Linville, and Paddy Creek. Lake James is the first in the Catawba River chain of lakes with an elevation of 1200 feet above sea level. Although built by Duke Power to provide hydroelectric power to the surrounding region, Lake James has become one of the area's premier recreation destinations. Development on the lake is mostly low-density housing.
When you visit Lake James, boating will be at the top of your list of things to do. The lake does not have a speed or horsepower limit, so you can choose to whiz around in a powerboat, test the winds in a sailboat, enjoy the views from a pontoon boat, or take your time in a canoe. Duke Power owns five public recreational access locations, including four boat ramps and one fishing and canoe access area. Lake James State Park leases two boat access locations, Hidden Cove and Canal Bridge, from the power company. The other two boat access locations, Black Bear and Linville, and the Bridgewater fishing/canoe area are managed cooperatively by Duke Power and the North Carolina Wildlife Resources Commission. In addition, four commercial marinas provide public boat access.
Average water variance on Lake James is about six feet. However, water levels can drop nine to 10 feet during periods of drought. The maximum drawdown is 17 feet. Lake James is a deep water lake with a maximum depth of 115 feet and an average depth of 65 feet.
Lake James State Park, 565 acres located in the central part of the lake, offers campers twenty campsites complete with firepit, picnic table, and tent space. Running water, restrooms, and hot-water showers are available. Though the campsites are somewhat rustic, sleeping under the stars and listening to water lapping along the shore certainly makes up for the lack of a bedroom with walls.
Lake James is home to many sport fishing opportunities, owing to warm surface waters and cool depths fed by chilly mountain rivers. Largemouth bass are the most sought-after fish, though bluegill, catfish, crappie, muskellunge, walleye, and white bass have garnered records, as well.
Lake James and the surrounding acres lend themselves quite nicely to the whims of hikers. Walking paths dot the area, and depending on the season, you can enjoy the beautiful azalea and rhododendron, towering white pines, blooming magnolias, autumn-painted trees, and snow-covered branches. Nature lovers enjoy the unobtrusive footpaths that allow a glimpse into the nature, as small animals run across the trail and larger animals grace the forest around.
On a hot day, nothing satisfies like a dip in the lake, and the sandy beach at Lake James State Park is the perfect location to throw down your beach towel. Restrooms are available nearby, as well as a park owned picnic area equipped with outdoor grills. After a morning of swimming, enjoy a peaceful picnic lunch while communing with nature.
Lake James is not the largest lake in North Carolina, but it certainly offers its visitors a wide range of activities. An ideal location to really get away from it all, the lake is peaceful and quiet, while still providing amenities, so pack your suitcase and get ready for a truly relaxing vacation.
Things to do at Lake James NC
Vacation Rentals
Fishing
Boating
Sailing
Swimming
Beach
Canoeing
Camping
Picnicking
Hiking
Wildlife Viewing
State Park
Fish species found at Lake James NC
Bass
Black Bass
Bluegill
Catfish
Crappie
Largemouth Bass
Muskellunge
Perch
Pike
Sunfish
Walleye
White Bass
---
Lake James NC Photo Gallery
Lake James NC Statistics & Helpful Links
Spread the word! Share our Lake James NC article with your fellow Lake Lubbers!