Fern Ridge Lake, Oregon, USA
Lake Locations:
USA - West - Oregon - Willamette Valley -
Also known as:  Fern Ridge Reservoir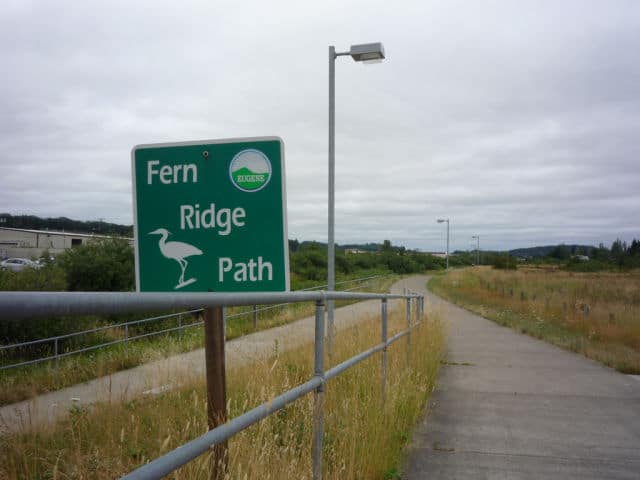 Fern Ridge Lake is the largest of thirteen flood control reservoirs in Oregon's Williamette Valley. With 9000 acres of water, Fern Ridge Lake is a premier recreational destination for the more than 750,000 annual visitors. The Lake's well developed public recreation areas provide many opportunities for a fine mix of water related outdoor activities. Fern Ridge Lake is just 12 miles west of Eugene, Oregon in Lane County, making it a premier day use lake for citizens from Eugene and surrounding towns. Boating, fishing, birding, hunting and wildlife viewing are the highlights for any Lake visitor.
Fern Ridge Dam was completed by the US Army Corps of Engineers in 1941 for flood control, irrigation and water storage. Of course, the ancilliary benefit is recreation. The area surrounding Fern Ridge Lake has extensive wetlands and establishes unique habitats for wintering waterfowl and a wide variety of other wildlife. The Long Tom River is the primary source for Fern Ridge Lake and remains a relatively deep path through what would otherwise be a very large, shallow waterbody. Smaller tributaries, such as Amazon Creek and Coyote Creek, provide smaller coves and inlets resulting in ideal locations for fish and other wildlife.
Fishing on Fern Ridge Lake is excellent and a favorite for the enthusiastic angler. There is outstanding bass, bluegill and catfish fishing, but crappie is the most significant attraction. Crappie grow faster in Fern Ridge Lake than other Western Oregon waters, and there have been a number caught in the over-12-inch category. The warmer months produce excellent catches, but the spring is the best fishing. There are four boat ramps (Richardson Park, Fern Ridge Shores, Perkins Peninsula Park and Orchard Point Park), and a fishing dock at Perkins Peninsula Park is frequently used by young and disabled anglers. With 32 miles of shoreline, there are abundant fishing locations.
Fern Ridge Lake is a great recreation destination for boating. The consistent winds on the lake are quite conducive to sailing, and there is a yacht club for sailing enthusiasts. Every weekend, sailboats and sail boards dot the lake, with impromptu races occurring frequently. Canoes and kayaks are other common sights.
Bird watching is another activity all around Fern Ridge Lake. During migration time, there are thousands of birds using the shallows as resting spots. For the geocachers among us, there are over 100 caches located within 5 miles – a veritable treasure trove.
All in all, Fern Ridge Lake is an outdoor wonder nestled in Oregon's Willamette Valley. Take time to spend a restful, enjoyable day there.
Things to do at Fern Ridge Lake
Vacation Rentals
Fishing
Boating
Sailing
Canoeing
Kayaking
Hunting
Wildlife Viewing
Birding
Fish species found at Fern Ridge Lake
Bass
Bluegill
Catfish
Crappie
Sunfish
---
Fern Ridge Lake Photo Gallery
Fern Ridge Lake Statistics & Helpful Links
Spread the word! Share our Fern Ridge Lake article with your fellow Lake Lubbers!