Lay Lake, Alabama, USA
Lake Locations:
USA - South - Alabama - Metropolitan -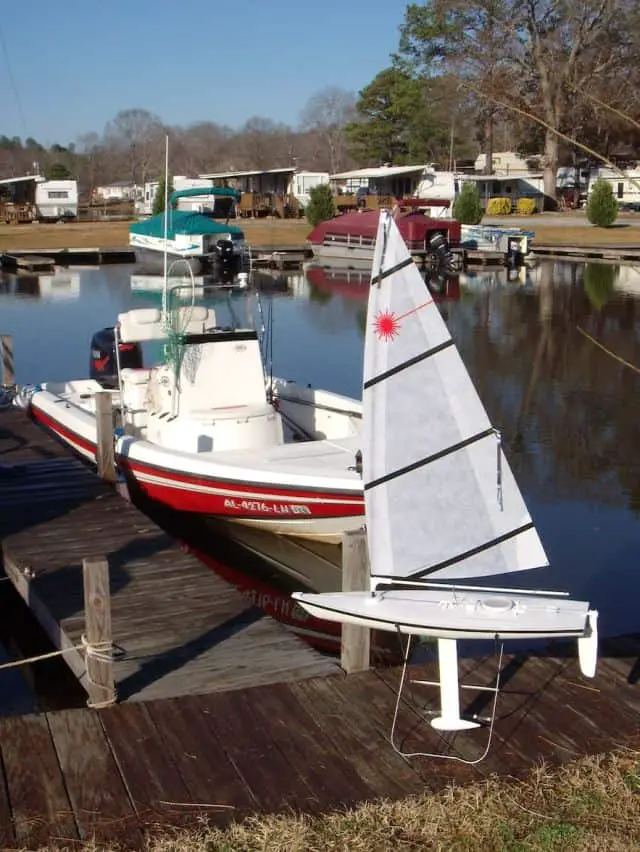 Lay Lake is an impressive 12,000-acre reservoir stretching for 48 miles through the counties of Talladega, Shelby, Coosa, and Chilton in east-central Alabama. The primary uses for this lake are hydroelectric power generation and outdoor recreation. Since being impounded in 1914 by the Alabama Power Company, the lake is best known for its largemouth bass and spotted bass fishing.
Lay Lake offers 289 miles of shoreline and provides recreational opportunities for boating, fishing, swimming, and other outdoor activities. Boat ramps, picnic facilities, nature trails, and restrooms are available to the public. When it comes to fishing, Lay Lake offers some of the best fishing in the South. Sport fish species include several varieties of bass, crappie, bream, catfish, and sunfish. Several bass tournaments are annually held on Lay Lake. Largemouth bass and spotted bass up to 18-inches are abundant. In the upstream end of Lay Lake, the tailwater area below Logan Martin Dam is excellent for hybrid striped bass and catfish. The 2002 Bass Masters Classic was won in this area. Note: Lay Lake dose have a fish consumption advisory due to PCBs and mercury. See the link below before consuming fish from Lay Lake.
For boaters, Lay Lake is an excellent lake to cruise or paddle. Five islands can be found within its 48 miles of deep, clear, cool water. Multiple public and private boat ramps are located along the shoreline making getting on the lake a breeze. Many of the launches have marinas, restaurants and stores. Beeswax Creek Park is a county park adjacent to the lake which covers nearly 100 acres and features a walking trail, boat launch facilities and picnic pavilions.
Families who like to camp will find several campgrounds and RV parks in the area. Those would rather not rough it will find bed-and-breakfasts and other various vacation rentals and real estate in the area. Lay Lake is conveniently located 35 minutes southeast of Birmingham off I-65 and 15 miles southeast of Columbiana.
Birmingham is a vibrant city nestled in the rolling foothills of the Appalachian Mountains. Visitors to Lay Lake can enjoy fine dining, shopping, a zoo, museums, golfing, world-class attractions, and lodging of every kind imaginable. The University of Alabama at Birmingham is well known for its sporting events and Talladega Superspeedway is an all time favorite with NASCAR fans. For outdoor enthusiasts, Ruffner Mountain is a 1,000-acre nature preserve, just five miles from the center of the city. In this urban forest, mile after mile of hiking trails cover all the ridges and valleys; one trail ends at a spectacular overlook with a breathtaking view of the city. A covered picnic pavilion is available and a great place to stop, relax, and have lunch.
For a little less hustle and bustle, the town of Columbiana offers shopping, dining and several small parks. Just a few minutes northwest of Lay Lake, this town welcomes tourists and is a great place to do a little gift shopping or sample some fine Alabama cuisine.
Nature lovers will find several state parks and wilderness areas near Lay Lake. Oak Mountain State Park is Alabama's largest state park where visitors can enjoy mountain biking trails, camping, picnicking, tennis, swimming, boating, fishing, hiking, backpacking, and horseback riding. The park is also home to the Alabama Wildlife Rehabilitation Center.
Northeast of Lay Lake is the Talladega National Forest which covers 392,567 acres and offers numerous outdoor recreational opportunities. Hiking, camping, hunting, boating, fishing and horseback riding are allowed amid numerous streams, lakes, lush canyons and bluffs from 50 to 2,000 feet. Approximately 850 species of birds, mammals, reptiles, amphibians, and fish make their home in the forest. Game animals include white-tailed deer, bobwhite quail, gray and fox squirrel, turkey, rabbit, raccoon, and various waterfowl. Threatened or endangered species finding shelter in the forest include the red-cockaded woodpecker, the flattened musk turtle, and several species of mussels.
Lay Lake and the surrounding area is a fantastic outdoor playground, where kids of all ages can enjoy every adventure imaginable, from fishing, boating, hiking, camping, and kayaking to horseback riding, hunting, scaling massive boulders and rappelling down scenic ravines. From scenic views along the shoreline in the summer to the mountain region's gorgeous fall colors, there's something spectacular to experience year round.
Things to do at Lay Lake
Vacation Rentals
Fishing
Fishing Tournaments
Boating
Swimming
Kayaking
Golf
Tennis
Camping
Campground
Picnicking
Hiking
Biking
Horseback Riding
Hunting
Wildlife Viewing
Birding
State Park
National Forest
Museum
Playground
NASCAR
Shopping
Fish species found at Lay Lake
Bass
Black Bass
Catfish
Crappie
Largemouth Bass
Spotted Bass
Striped Bass
Sunfish
---
Lay Lake Statistics & Helpful Links
Spread the word! Share our Lay Lake article with your fellow Lake Lubbers!