Lake Wilhelm, Pennsylvania, USA
Lake Locations:
USA - Mid-Atlantic - Pennsylvania - Great Lakes -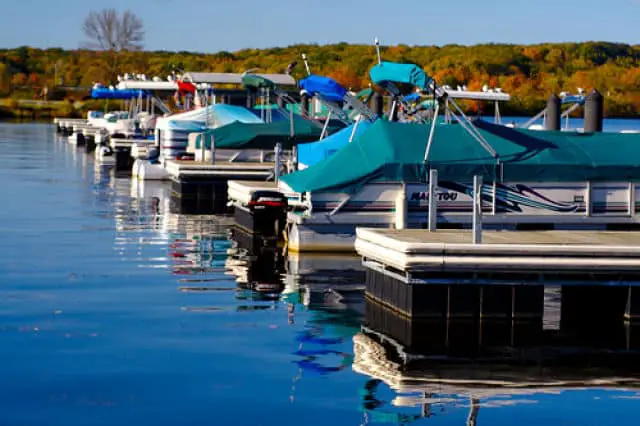 Lake Wilhelm was created in 1971 with the damming of Sandy Creek for flood control purposes. Lake Wilhelm is a shallow lake with a maximum depth of about 24 feet at the dam. It has a surface area of 2,800 acres.
Lake Wilhelm is located in Maurice K. Goddard State Park in Mercer County Pennsylvania, about 15 miles west of Franklin, Pennsylvania. The park features natural beauty, wildlife, waterways and public recreational facilities. Lake Wilhelm also borders on Pennsylvania State Game Land.
Birders can watch bald eagles and osprey fish the waters of Lake Wilhelm. Surrounding meadows, fields and forests host bluebirds, purple martins, woodpeckers, woodcocks, nighthawks, snipes, and warblers. Migrating waterfowl such as the loon, common teal, goldeneye, merganser, and bufflehead visit Lake Wilhelm in the spring and fall.
Lake Wilhelm has excellent fishing and ice-fishing. Popular species include largemouth bass, smallmouth bass, walleye, northern pike, muskellunge, crappie, perch, bluegill and catfish. There is an accessible fishing pier. A Pennsylvania State Fishing License is required to fish at Lake Wilhelm.
The park and Lake Wilhelm are open during winter for ice fishing, ice boating, ice skating, sledding and tobogganing, cross-country skiing and snowmobiling. There is a one-acre hill for sledding at the dam. Eight miles of trails are marked for cross-country skiing. A twelve-mile paved trail follows the shoreline, and is open to biking, hiking, snowmobiling and cross-country skiing. Most roads surrounding the park are designated for joint snowmobile and vehicle use.
Most of Lake Wilhelm permits boats with up to 20 horsepower. Only non-powered boats are permitted within state game land boundaries. A 241 space marina and a 48 space dry land mooring area operates from May 1 to October 31. There are four boat launches, a marina building and a fueling station. Rowboats, pedal boats, canoes and kayaks are available to rent.
History
Sandy Creek, the stream that was dammed to create Lake Wilhelm, was noted in reports made by George Washington during his 1753 trip to Fort LeBoeuf during the French and Indian War. Sandy Creek had a recurring history of flooding. This led to a study by the U.S. Army Corps of Engineers, starting in 1939. Land was acquired in the late 1960s and Lake Wilhelm was formed in 1971. Maurice K. Goddard State Park opened in 1972.
Maurice K. Goddard State park is named for Maurice K. Goddard. once the Secretary of Pennsylvania's Bureau of Forests and Waters. Goddard's goal was to have a state park within 25 miles of every Pennsylvanian. When Goddard retired in 1979, he had helped to add 45 state parks and 130,000 acres of state park land to the Pennsylvania State Park system.
Things to do at Lake Wilhelm
Fishing
Ice Fishing
Boating
Canoeing
Kayaking
Hiking
Ice Skating
Biking
Cross-Country Skiing
Snowmobiling
Tobogganing
Wildlife Viewing
Birding
State Park
Fish species found at Lake Wilhelm
Bass
Black Bass
Bluegill
Catfish
Crappie
Largemouth Bass
Muskellunge
Northern Pike
Perch
Pike
Smallmouth Bass
Sunfish
Walleye
---
Lake Wilhelm Photo Gallery
Lake Wilhelm Statistics & Helpful Links
Spread the word! Share our Lake Wilhelm article with your fellow Lake Lubbers!