Lake Istokpoga, Florida, USA
Lake Locations:
USA - South - Florida - South -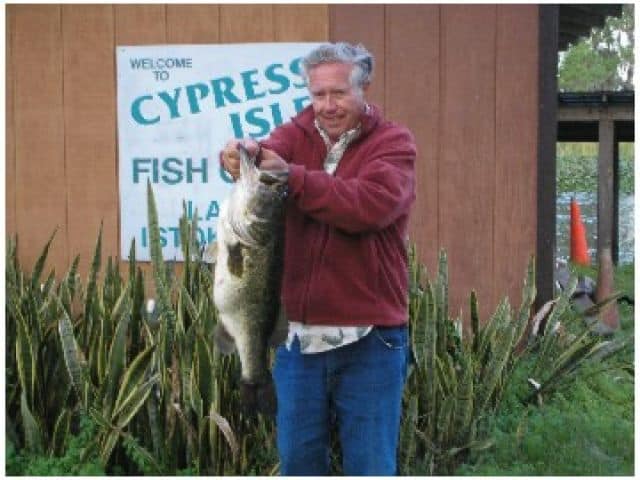 Lake Istokpoga, located in Highlands County, is Florida's fifth largest lake and stretches out over 27,692 Florida acres. With a maximum length of 10 miles and a maximum width of 5 miles, the lake provides many nooks and crannies for exploration. The lake's name, Istokpoga, derives from the Seminole Indians, translated as "our people died there", after a group of Seminoles lost their lives crossing the lake.
Historically, water levels on Lake Istokpoga fluctuated seven feet with periodic flooding. Construction of two canals by the U.S. Army Corps of Engineers has regulated water levels for flood control and water storage since 1961. The Lake Istokpoga canal flows to the Kissimmee River. The S-68 canal flows to the Kissimmee River and to Lake Okeechobee through a series of locks. The South Florida Water Management District schedules water releases and withdrawals from the lake and canals.
Water levels on Lake Istokpoga now fluctuate only about two feet. Agricultural, commercial, and residential development followed after flooding along the lake's shoreline was controlled by the canals. However, stabilized water levels and nutrient enrichment from agricultural runoff led to a proliferation of non-native aquatic plants. The Lake Istokpoga Restoration project in 2000 drew down the lake's water to clear its shoreline of excessive sediment and floating vegetation (tussocks) to reestablish fish habitat.
Though Lake Istokpoga is large, its average depth is only four feet with a maximum depth of 10 feet. Boaters must be cautious, therefore, usually electing bass, pontoon, or air boats as their pleasure vehicle of choice. But don't think that the shallow depths make for less boating; indeed, boating is one of the most popular activities on Lake Istokpoga. Several public boat ramps are scattered around the lake.
Lake Istokpoga is teeming with black crappie, sunfish, bluegill and largemouth bass. It boasts one of the highest catch rates for largemouth bass in the entire state. The shallowness of the lake lends itself nicely to creating ideal environments for fish: spadderdock, bulrush, cattail, and pondweed grow prolifically, creating the perfect hiding places and homes for the lake's many fish. So stop by a local bait shop and ask local anglers for some advice before heading out to catch your next meal. Fish camps around the lake offer camp sites with hookups, cabin rentals, and fishing trips.
Sightseeing is a must at Lake Istokpoga, as the Florida vegetation and wildlife are unique to non-residents. Osprey swoop gracefully across the lake, searching for food before returning home to their large nests, where they dutifully stand guard protecting their young. Snowy egrets paint the lake's shores, a pure white so clean that you have to see it to believe it. Bald eagles glide through the sky, magnificent and grandiose in their beauty. And one of the lake's signature animals, the wild alligators, lie along the shores and in the water, lazily eyeing their surroundings. Nature photographers go wild here, but even if your hobby doesn't include a camera, Lake Istokpoga is sure to wow your eyes as you drink in the beauty of nature around you.
Lake Istokpoga Park is a 38-acre county park on the north shore that provides a boat launch, boardwalk, and beautiful views of the lake. Yellow flowers of the native American lotus wildflower float on the lake's surface. Live oaks and cypress trees provide habitat for migrant and wintering birds.
After a day of sightseeing, relax with a delicious dinner and a glass of wine, enjoying one of the signature pink and purple sunsets that define Lake Istokpoga.
Things to do at Lake Istokpoga
Vacation Rentals
Fishing
Boating
Camping
Cabin Rentals
Wildlife Viewing
Birding
Fish species found at Lake Istokpoga
Bass
Black Bass
Black Crappie
Bluegill
Crappie
Largemouth Bass
Sunfish
---
Lake Istokpoga Photo Gallery
Lake Istokpoga Statistics & Helpful Links
Spread the word! Share our Lake Istokpoga article with your fellow Lake Lubbers!