Lake Irene, Minnesota, USA
Lake Locations:
USA - Midwest - Minnesota - Central -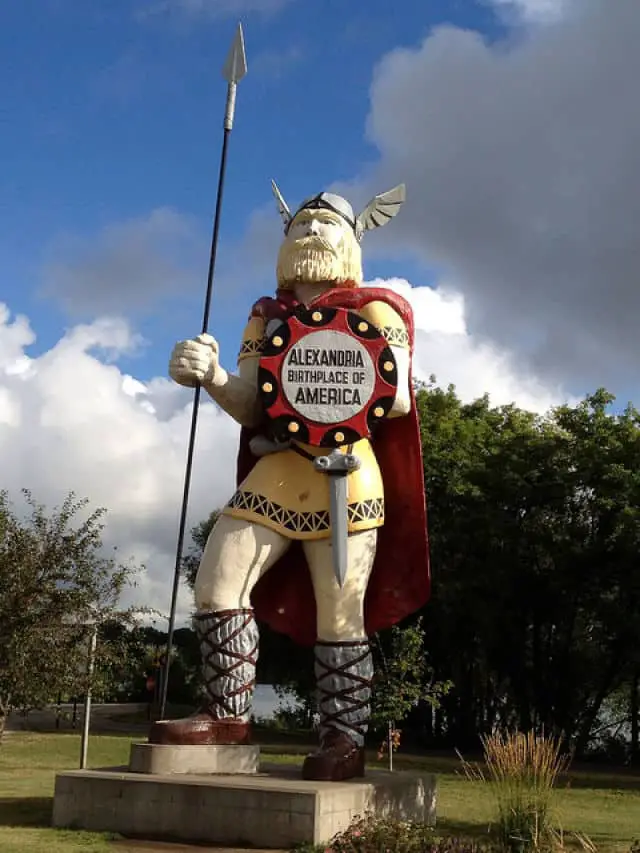 Lake Irene is a great place to plant vacation roots in Minnesota's Central region. This 640-acre lake is in an area with dozens of lakes large and small left over from the last glacial period. Lake Irene has an abundance of private cottages and year-round homes fronting sandy beaches, without the commercialization of many nearby lakes. With larger Lake Miltona less than a mile away, Lake Irene residents can take part in all of the activities of bigger lakes and still maintain that small, private lake feel. Little publicized, the Lake Irene Preservation Association monitors water quality regularly.
Although Lake Irene is large enough to enjoy water sports such as water skiing, sailing, tubing and kite boarding, it is still quiet enough on most days to allow for canoeing, kayaking, sailing, and pontooning. Two public boat ramps along the north shore are maintained by the Minnesota Department of Natural Resources for public access: no other public parks exist at Lake Irene. Most visiting boats carry fishermen to try their luck fishing for largemouth bass, bluegill, crappie and walleye. The walleye are stocked nearly every year. The lake also holds yellow perch, northern pike, black crappie, pumpkinseed and hybrid sunfish. The lake's clean waters also allow a population of tullabee to thrive here. The tullabee or cisco can only survive in clean waters and testify to the health of the watershed. Winter sees plenty of ice fishermen braving the frigid Minnesota temperatures.
Lake Irene's 639 acres hold no commercial development except for a well-known restaurant near the western shore. The little town of Miltona is only a mile or so to the east. There are no massive shoreline developments to break the neighborly bonds that property owners have developed over the years. Most waterfront lots are well-spaced and maintain the natural 'up-North' ambiance so valued by residents. Quiet residential country roads and lanes are ideal for walking and bicycling while enjoying nature.
An unusual geology consisting of a deep layer of glacial sediment creates ridges and rolling hills, separating the many lakes except for natural channels providing for outflow to other lakes. Parts of the shoreline consist of marsh, bogs or fens, serving to filter and regulate the water while providing habitat for birds, waterfowl and spawning fish. Some of the lakes in the area have water control structures which control water levels on the entire system. Many of the drainage channels are poorly defined and not navigable; some of the water exchange occurs by seepage through the porous soils and marsh lands. Water flows out from Lake Irene to Lake Miltona, Lake Ida, Lake Louise, Lake Darling, Lake Le Homme Dieu and Lake Carlos. Lakes Le Homme Dieu, Carlos and Darling are formally considered a part of the Alexandria Chain of Lakes and home to many resorts, campgrounds, marinas and guest accommodations.
Fifteen miles to the south, the small City of Alexandria serves as official host to the many visitors arriving at area lakes. Geared to vacationing outdoor fans, Alexandria has a Visitor's Center with maps and accommodations information. The huge 28-foot statue of Big Ole, built for the 1964-65 World's Fair, proudly proclaims the area's Scandinavian heritage. These days, Big Ole mostly forms the backdrop for family vacation pictures and is a 'must-see' stop when in the area. Big Ole carries forward the Viking tradition begun by the discovery of the Kensington Runestone on a nearby farm in 1898. The Runestone Museum in Alexandria holds the much disputed antiquity and offers exhibits and literature describing both the stone itself and the contradictory archeological evidence for its authenticity. Because of the runestone and the area population's Scandinavian ancestry, Minnesota has held the Viking as sports mascot and cultural icon for over 100 years.
Visitors to area lakes have their choice of lodgings. Private vacation rentals, guest cottages, fishing camps, resorts, bed & breakfasts, hotels and motels offer attractive amenities and deals. Visitors who enjoy hiking and nature walks will find a number of trails in the Alexandria area. The 55-mile Central Lakes Trail runs through Alexandria and allows for hiking, cycling and rollerblading on the paved former railroad bed. The trail is well-known for being a fine spot to see and identify Minnesota's birds, wildlife and wildflowers. Primarily a non-motorized trail, Central Lakes Trail permits snowmobiles in winter and is a favorite for cross-country skiing and snowshoeing. Other trails in the area are also commonly used for winter hiking, while marked and groomed snowmobile trails are found throughout the area.
Real estate is available for sale at Lake Irene, both existing homes and builder-ready lots. Care has been taken to assure that Lake Irene will never be overbuilt. Lot sizes remain generous and views unbroken. Many motels and small campgrounds can be found in the area, mostly nearer the Alexandria Chain of Lakes. Lake Carlos State Park offers camping, hiking trails and plenty of fishing. Visiting Lake Irene is easy, and falling in love with the laid-back, quiet atmosphere even easier. There's a spot waiting just for you.
Things to do at Lake Irene
Vacation Rentals
Fishing
Boating
Sailing
Swimming
Beach
Canoeing
Kayaking
Water Skiing
Tubing
Camping
Campground
Hiking
Biking
Cross-Country Skiing
Snowmobiling
Snowshoeing
Wildlife Viewing
Birding
State Park
Museum
Fish species found at Lake Irene
Bass
Black Bass
Black Crappie
Bluegill
Cisco
Crappie
Largemouth Bass
Northern Pike
Perch
Pike
Pumpkinseed
Sunfish
Walleye
Yellow Perch
---
Lake Irene Statistics & Helpful Links
Spread the word! Share our Lake Irene article with your fellow Lake Lubbers!