Lake Elmo, Minnesota, USA
Lake Locations:
USA - Midwest - Minnesota - Minneapolis-St. Paul Metro -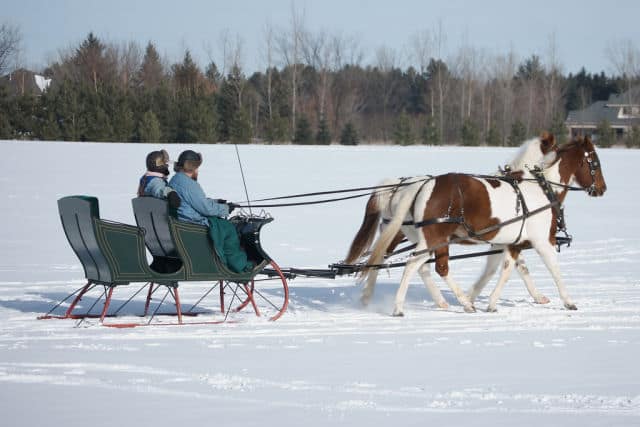 Shining like a jewel in an oasis of green, Lake Elmo is located along the eastern city limits of St. Paul, Minnesota. This 281-acre lake has been offering visitors and residents respite and relaxation since the 1800's. Lake Elmo has more than enough water for boating, fishing and paddling for visitors from the Twin Cities as well as for those traveling from much farther away. With its clean, clear water, it ranks in the top ten lakes for water quality in the Minneapolis – St. Paul Metro Region and is a fantastic Minnesota destination.
Originally known as Bass Lake, by the 1870's the railroad was bringing visitors from St. Paul to enjoy Lake Elmo's clean, fish-filled waters. The names of both the lake and the village that grew up around it were changed in 1879 to Lake Elmo by Alpheus Stickney, a developer who built a hotel on the shore of the lake. Lake Elmo's popularity waned with the decline of the railroad, but it stayed a recreation destination as it is today.
A concrete boat launch on the western shore of Lake Elmo provides public access. The lake is designated 'No Wake' every day until noon. It is perfect for a morning paddle by canoe or kayak or a quiet morning of fishing. The lack of structure in the lake makes fishing more challenging, but anglers can expect to find healthy populations of bluegill, crappie, brown trout, rainbow trout, largemouth bass and walleye. The Minnesota Department of Natural Resources (MNDNR) stocks tullibee to promote the northern pike populations. The MNDNR also stocks trout and hybrid muskie. In fact, the state record tiger muskie, a 34 pound 12 ounce monster, was pulled from Lake Elmo in July of 1999. A minor fish consumption advisory (see below) is in place because of elevated mercury levels in some of the lake's fish. Lake Elmo is moderately fertile (mesotrophic) with a maximum depth of 140 feet.
Part of the shore and land surrounding Lake Elmo is designated as the Lake Elmo Regional Park Reserve. The park is 2,165 acres with 80 percent of the land set aside for protection and preservation, a portion of which is being returned to its pre-1800's state. The forest and prairie are home to red fox, woodpeckers, pheasants, weasels and white-tailed deer. Trails for horseback riding, hiking and mountain biking cross the park, and there is camping available. An archery range and boat launch can also be found in the park. In the winter some of the trails are open for cross country skiing, but there is no winter access to Lake Elmo itself.
Lake Elmo is in Washington County, and there are vacation rentals and real estate for sale nearby. It is a short drive to St. Paul with easy access to all the amenities of the Twin Cities metropolitan area. Restaurants, shops, museums and galleries are all available from Lake Elmo. As a result, the lake is an ideal getaway for the entire family. Anglers, outdoor enthusiasts, and city lovers will all find something to enjoy at Lake Elmo.
Things to do at Lake Elmo
Vacation Rentals
Fishing
Boating
Canoeing
Kayaking
Camping
Hiking
Biking
Cross-Country Skiing
Horseback Riding
Wildlife Viewing
Birding
Museum
Fish species found at Lake Elmo
Bass
Black Bass
Bluegill
Brown Trout
Crappie
Largemouth Bass
Muskellunge
Northern Pike
Perch
Pike
Rainbow Trout
Sunfish
Tiger Muskellunge
Trout
Walleye
---
Lake Elmo Statistics & Helpful Links
Spread the word! Share our Lake Elmo article with your fellow Lake Lubbers!