Lake Alice, Florida, USA
Welcome to the ultimate guide for history, statistics, local fun facts and the best things to do at Lake Alice.
If you're considering Lake Alice vacation rentals, we've made it super easy to explore accommodations and nearby hotels using the interactive map below. Simply click on a listing to compare similar properties, best rates and availability for your dates. Or keep scrolling to read our Lake Alice guide!
Lake Alice visitor and community guide
Once the home of orange groves and week-end fishing cabins, Lake Alice is quickly becoming exclusive property in a growing bedroom community. Located in the community of Odessa, Florida, Lake Alice is less than 10 miles northwest of Tampa and sandy beaches of the central Gulf Coast. Encircled by cypress trees, wetland grasses and Spanish moss, Lake Alice is the perfect setting for a leisurely southern lakeside retreat or a country home.
Today, Lake Alice and Odessa residents proudly hold to their southern agricultural roots and small-town lifestyle but change is coming as it has over much of their history. Originally home to the Seminole Nation, Florida was first claimed by Spanish explorers in the early 16th century. Over the next centuries Florida saw its ruling government change from Spain to France to Great Britain until it was finally purchased by the United States in 1821. At the turn of the 20th century lumber mills were the dominate industry in Odessa. By the 1930s fires took their toll on the mills and the supply of lumber dwindled. It was then that Odessa's countryside bloomed with orange blossoms and vegetable crops still found around Lake Alice today.
Lake Alice is a self-contained 92-acre lake. Known for its clear sparkling water, residents have had to face the challenge of maintaining water quality while also permitting new construction and landscaping along the lake's two-mile shoreline. With development has come a decline in cranes, egrets, otters, alligators, fox, opossum and raccoons that frequented the lake. However Lake Alice property owners have a long history of participation in Florida's LAKEWATCH program making it possible to turn the tide on land and water concerns as they develop.
A concentration of aquatic vegetation has developed in Lake Alice helping to maintain a good nutrient balance and excellent fish habitat. Vegetation growth has spread rapidly in recent years but is monitored annually to assure that fishing will remain a favorite pastime on Lake Alice. Anglers have had success in catching Lake Alice's bluegill and bass. Sizeable catfish have also been found in surrounding Hillsborough County's "chain of lakes." Keystone Lake, Island Ford Lake, Lake Calm, Lake Fern, Crescent Lake and Lake Frances are only a few of the lakes within a few miles of Lake Alice. Vacation rentals and real estate properties can be found along many of these fishing lakes as they connect through area swamps, creeks and channels ultimately draining into Hillsborough River to an outlet on Tampa Bay.
Drive 20 miles east of Lake Alice and you will arrive at Hillsborough River State Park. Developed by the Civilian Conservation Corps in the 1930s, the park's original CCC structures were caringly restored in 2009. The park was established to protect one of Florida's most beautiful spaces. It serves that purpose well by continuing to provide paddlers an adrenaline rush on Hillsborough River's Class II rapids. Anglers will enjoy the river's swift currents for the bass, bream and catfish found there. Additional park activities include hiking, bicycling, swimming in the park pool, canoeing and picnicking. First-class park amenities include canoe and bicycle rentals, campsites equipped with water, electricity, fire rings, picnic tables, laundry facilities, showers, restrooms and a dump station. A cafe and gift shop can be found by the swimming pool.
A short drive southwest of Lake Alice, and also within Florida's West Central Tourism Region, you will find 2,529-acre Lake Tarpon, one of the top 10 bass fishing lakes in the state. Lake Tarpon's shore is lined with private properties but anglers will find public access ramps spread around the lake including Brooker Creek Park and Anderson Park.
To experience sun-drenched sand, sparkling waves and sunsets that fill the sky with color is to experience Florida at its best. Take a 10-mile drive west of Lake Alice and it's all yours. Whether you drive north or south along the Gulf of Mexico you will find some of the country's top-rated beaches including Caladesi Island State Park and Fort Desoto Park. When residents of Lake Alice need a change from sand and sun, Orlando's magical theme parks: Disney World, Universal Studios and Sea World are less than 100 miles to the northeast.
Of course Tampa's growth is spreading northward bringing change to Lake Alice. With change comes the advantage of easy access to universities, museums, theatres, shops, professional sporting events, golf courses and an endless variety of fine dining. Florida's beauty and magic lies within short drives of Lake Alice so it is easy to see why change has come to Odessa and its 4,000 residents. Some worry that the sense of community, traditional Florida architecture and natural environment of Lake Alice are disappearing – and they probably are. In its place you will find city dwellers, custom-built homes and manicured lawns. Changes to the lakeshore are inevitable, but changes to the clear water of Lake Alice are not. Lake Alice remains a sparkling jewel with lakefront real estate properties waiting for the next caretakers to treasure her past and ensure her future.
Custom Lake Alice house decor
Read our full review of these personalized lake house signs.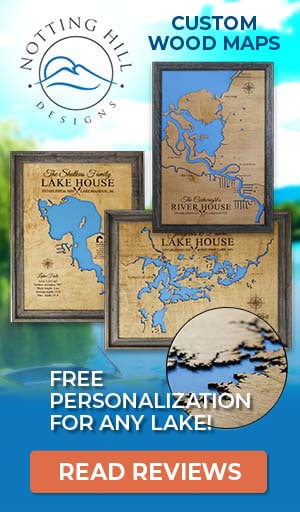 Things to do at Lake Alice
Vacation Rentals
Fishing
Swimming
Swimming Pool
Beach
Canoeing
Golf
Camping
Picnicking
Cabin Rentals
Hiking
Biking
Wildlife Viewing
State Park
Museum
Fish species found at Lake Alice
Bass
Bluegill
Catfish
Sunfish
---
Best hotels and vacation rentals at Lake Alice
The Lake Alice map shown above is a simple and stress-free way to search for trip accommodations. But if you want to take a deeper dive to find the ideal waterfront home, cabin, condo, hotel or resort, visit our favorite lodging partners by clicking the buttons below.
Note: These are affiliate links so we may earn a small commission if you book through them. While there is no extra cost to you, it helps provide resources to keep our site running (thank you)! You can read our full disclosure policy here.
---
Lake Alice photo gallery
New photos coming soon!
Lake Alice statistics & helpful links
We strive to keep the information on LakeLubbers as accurate as possible. However, if you've found something in this article that needs updating, we'd certainly love to hear from you! Please fill out our Content Correction form.
Advertise your Lake Alice vacation rental
LakeLubbers will soon offer homeowners and property managers the opportunity to to showcase their vacation rentals to the thousands of lake lovers searching our site daily for accommodations. If you'd like additional details, please contact our advertising team here.
Looking for the Lake Alice forum?
LakeLubbers previously offered visitors the ability to create accounts and participate in lake forums. When we overhauled the site's content management system in 2021 we had to disable those features. We're evaluating options and welcome your comments and feedback here.
We also encourage you to join our lake-lovin' community on Facebook and Instagram!
Spread the word! Share our Lake Alice article with your fellow Lake Lubbers!