Jordan Lake, Wisconsin, USA
Lake Locations:
USA - Midwest - Wisconsin - Central Sands Prairie Region -
Also known as:  Lake Jordan. Long Lake (historical)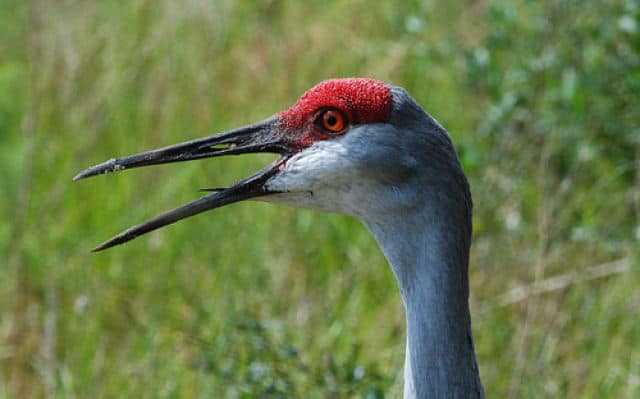 Jordan Lake is a 213-acre residential lake in Wisconsin's Central Sands Prairie Region, just 15 miles from the famous Wisconsin Dells. Once called Long Lake, Jordan Lake invites residents and visitors to relax, fish, and enjoy their favorite water sports. Eagles, sand hill cranes, ducks and other wildlife make Jordan Lake their home. A tribute to the lake's long-lasting attractions, nearly half of its residents have owned there for over 10 years. New condos are opening up additional space for new arrivals, and a large number of cottages are seasonal homes of mid-western summer residents.
Jordan Lake has no inflowing or outflowing streams. All of its water is gained from precipitation, seeping groundwater and surface run-off. The water is clear, and water quality remains very good. Areas along the shore are quite shallow, but a couple of deep holes reach depths of over 90 feet. The western portions of the shoreline are quite heavily developed for housing, but the eastern end of the lake is forested and in private hands, allowing for a variety of wildlife to flourish. Bald eagles and sand hill cranes regularly nest near the lake.
A public boat launch at the western end of the lake, operated by Adams County Parks, provides public access. Recent efforts at enforcing the 200-foot no-wake zone from the shore and imposing no-wake hours from 8:30 PM to 11:00 AM calm the water's surface considerably, allowing for a more serene landscape for human and wildlife residents. Pontoon boats are the more leisurely method of lake transportation among most local property owners. Additionally, a group of area residents have formed an association to identify and prevent potential water quality problems from occurring in the future.
The group, titled the Jordan Lake Rehabilitation and Protection District, has facilitated a series of water quality studies to be performed and created a lake management plan based on the results. To address the few invasive species problems in existence, spot treatment plans treat specific areas for such aquatic threats as Eurasian milfoil. Volunteers at the public boat ramp educate boating visitors and watch for problem vegetation clinging to incoming boats. Recommendations for buffer zones and habitat improvement have been provided to lakefront property owners, and future development will be strictly controlled to meet best-practice standards. Because existing wetlands around the shoreline are small, scattered and endangered, suggestions for improving shoreline habitat and wetland preservation have been provided to all property owners. Implementation of preventative practices will assure that Jordan Lake's water quality and wildlife habitat remain good into the future.
Fishing is good at Jordan Lake. Previously the Wisconsin Department of Natural Resources (DNR) stocked some game fish species but isn't currently doing so. Fish stocks are adequate and healthy, however. Panfish such as bluegill are most numerous with largemouth bass, northern pike and walleye also commonly caught. Ice fishing and other winter sports are popular. Adams County supports a large network of snowmobile and cross-country skiing trails, while a network of ATV-focused trails entertains the motorized 4-wheeler fans.
Numerous small lakes surround Jordan Lake. These small lakes are often a focus of fishermen and have public boat launching facilities-some by county permit only. Some of these small lakes also contain campgrounds. The Town of Jackson surrounds Jordan Lake; this rural community consists mostly of small pockets of homes, with many in the Jordan Lake vicinity. A restaurant and bar are located near the public boat launch at the west end of the lake. Other groceries and services are found in the villages and larger towns in the surrounding area.
Adams County holds a number of larger and better-known recreational venues, including Castle Rock and Petenwell County Parks on the Wisconsin River. Both large parks provide camping opportunities, boat launching facilities, hiking trails and picnic facilities. Jordan Lake is only 15 miles from the well-known Wisconsin Dells area which provides a large choice of lodgings, water parks, water-based activities and resort facilities. These areas all hold unusual rock formations that draw the eye of photographers. Most lodgings are centered along the Wisconsin River or the Dells area along I-90. With the Wisconsin River forming the western boundary of Adams County, the entire area is a vacation hotspot for tourism. Several small motels and bed-and-breakfasts are located along the roads close to the river.
Its proximity to larger recreational facilities and the short drive from either Madison (65 miles) or Milwaukee (125 miles) keeps Jordan Lake an attractive location for weekend and summer homes. A number of those summer residents retire to live here year-round. There are occasionally private lakefront homes for rent for short periods, allowing visitors a rare opportunity to enjoy Jordan lakefront vacations. And real estate on the lake can often be found, usually in the form of either existing homes, condos or buildable access lots. Jordan Lake remains a relatively quiet residential lake-which suits residents perfectly. Come see if Jordan Lake is the place for your family.
Things to do at Jordan Lake WI
Vacation Rentals
Fishing
Ice Fishing
Boating
Camping
Campground
Picnicking
Hiking
Cross-Country Skiing
Snowmobiling
Wildlife Viewing
Birding
Fish species found at Jordan Lake WI
Bass
Black Bass
Bluegill
Largemouth Bass
Northern Pike
Perch
Pike
Sunfish
Walleye
---
Jordan Lake WI Photo Gallery
Jordan Lake WI Statistics & Helpful Links
Spread the word! Share our Jordan Lake WI article with your fellow Lake Lubbers!