Haliburton Lake, Ontario, Canada
Lake Locations: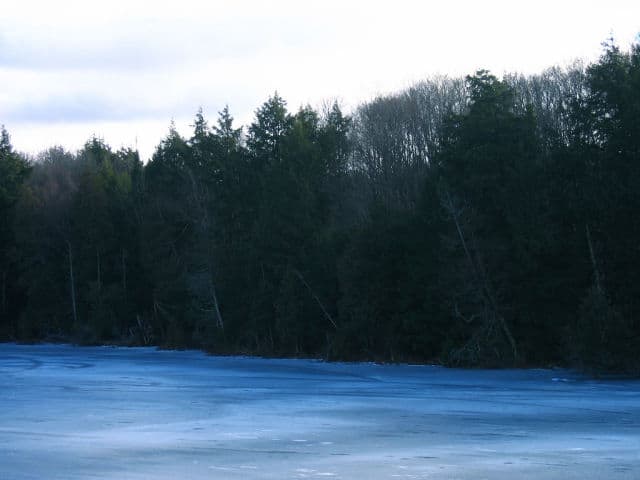 Haliburton Lake is located in Ontario, Canada in a region called the Haliburton Highlands. The name was given due to the beautiful scenery that resembles the Scottish Highlands and the Scottish ancestry of the founding population. Haliburton Lake is named after Thomas Chandler Haliburton, a man originally from Nova Scotia who moved to Ontario for a portion of his life. This lake is an excellent place to relax with a surface area of 2,502 acres and nearly 19 miles of secluded shoreline. Bring your family and friends to Haliburton Lake for year-round activities that will keep you entertained from day one.
Haliburton Lake has plenty of room for numerous species of aquatic life. Anglers will reel in a variety of fish such as trout, smallmouth bass, largemouth bass, herring, pumpkinseed, spottail shiner, blunt nose minnow, pearl dace, trout perch, gold shiner, white sucker, burbot, brown bull-head, rock bass, yellow perch, and whitefish. The Kingscote trout is one of the rare species in the lake that generally spawns in Percy Lake and swims down the Gull River into Haliburton Lake. The Gull River runs through Haliburton Lake and connects it to Percy Lake and Moose Lake. Haliburton Lake is also home to wildlife such as wood ducks, mallards, heron, turtles, newts, frogs, as well as a large population of loon.
Haliburton Lake has a maximum depth of 180 feet and a mean depth of 57 feet for your fishing pleasure. Whether you're a pro or a greenhorn, you can fish on Haliburton Lake during any season. During the open water season, trolling with artificial lures and angling along the rocky shoals and shallower bays are popular ways to catch trout and bass. If winter ice fishing is something you love or always wanted to try, visit during the colder months for still-fishing with minnows, frogs, and crayfish.
Haliburton Lake has two public boat launches and a private beach which is used for recreational activities. Enjoy the warm weather on or off the water with activities such as boating, water skiing, camping, hiking, biking, horseback riding, golfing, bowling, and paintballing. The surrounding area offers a multitude of concerts for public enjoyment. Haliburton is well known for its love of fine arts. There are museums and art galleries to visit, and performing art theatres to enjoy. During the winter months you can expect cross country skiing, dog sledding, downhill skiing and snowboarding.
Located in the Haliburton Highlands is the Haliburton Forest and Wildlife Reserve, a nature enthusiast's dream with 60,000 acres of rolling hardwood forests, pristine lakes, meandering rivers and extensive wetlands. There are youth camps in the summer as well as outdoor education classes. With weekend getaways that involve activities ranging from dog sledding and snowmobile poker runs to wolf and wildlife searches, Haliburton Forest is sure to capture your interest.
Another excellent place to visit is the Algonquin Provincial Park in Central Ontario. It is the oldest provincial park and the one of the most popular in the country. It was named a national historic site in 1992 in recognition of many heritage values such as its role in development of park management and its role in inspiring artists, giving Canadians a greater sense of their country. The park allows fishing, mountain biking, horseback riding, cross country skiing, hiking, and camping. There is also a logging museum that features a logging camp, equipment, and panels on logging in the park.
No matter when you visit, Haliburton Lake is capable of catering to many different personalities. Spend a warm summer night in town listening to concert bands and dining at unique restaurants. There are arts and crafts tours to experience year round such as pottery on the wheel classes. Take the time to explore every side of Haliburton Lake. There are plenty of vacation rentals and real estate properties for sale.
Things to do at Haliburton Lake
Vacation Rentals
Fishing
Ice Fishing
Boating
Swimming
Beach
Water Skiing
Golf
Camping
Hiking
Biking
Downhill Skiing
Snowboarding
Cross-Country Skiing
Snowmobiling
Dog Sledding
Horseback Riding
Wildlife Viewing
Provincial Park
Museum
Fish species found at Haliburton Lake
Bass
Black Bass
Burbot
Carp
Largemouth Bass
Perch
Pumpkinseed
Smallmouth Bass
Sucker
Sunfish
Trout
Whitefish
Yellow Perch
---
Haliburton Lake Photo Gallery
Haliburton Lake Statistics & Helpful Links
Spread the word! Share our Haliburton Lake article with your fellow Lake Lubbers!