Eagle Lake, California, USA
Lake Locations:
USA - West - California - Shasta Cascade -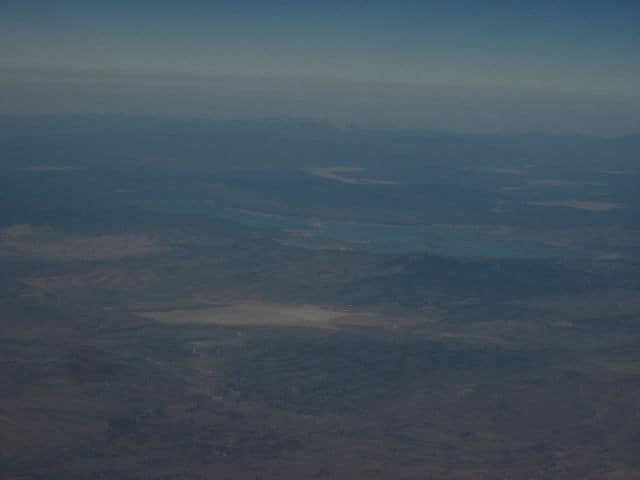 Eagle Lake, located in Lassen County about 15 miles north of Susanville, California, is one of the largest natural lakes within the state boundaries. At just over 24,000 acres, the lake is an ideal environment to the native osprey and Bald Eagles, from which the natural reservoir got its name. About 85% of Eagle Lake's shoreline is publicly owned by the Bureau of Land Management and the U.S. Forest Service. Most of the privately owned land remains undeveloped, but vacation rentals with spectacular lake and mountain views are available in the area.
Nationally famous for its Eagle Lake rainbow trout, fishing is one of the biggest tourist attractions. The lake's alkaline waters are said to contribute to the size of the fish, which average about 3-5 pounds, but can reach up to a record 15 pounds. Fishing season opens every year on Memorial Day weekend and closes on New Year's Eve. As always, make sure to have a valid California fishing license.
For outdoor lovers, Lassen Volcanic National Park is a must-see, firsthand look at the ecosystem of Northern California and the ancient battle between creation and destruction. Still-active volcanoes dot the landscape, mud pots still boil, and volcanic holes (fumaroles) still hiss with escaping steam. The last eruption was on May 22, 1915, when Lassen Peak exploded with lava, raining down ash over a 200 mile radius. During your trip to Lassen Volcanic National Park, you'll be able to get acquainted with these powerful, fiery mountains, as you explore the mud pots, pools, and fumaroles that are sprinkled throughout the park.
Lassen Volcanic National Park welcomes you with over 150 miles of hiking trails, ranging from an easy and scenic stroll around Manzanita Lake to an arduous 5-mile trek around Lessen Peak. Many of the trails are equestrian-friendly, making the scenic trails accessible to those less able to hike long distances. At least 83 species of birds are known to live in the park, making this a favorite destination of both birders and photographers. Raptors, eagles, and other birds of prey soar high above, while color migratory birds will paint the paths below. And if Lassen Volcanic National Park truly enchants you, consider spending the night at one of the park's campgrounds.
When the sun and volcanoes have made you long for refreshment, head back to Eagle Lake and indulge in some of the best water activities the lake has to offer. Dive into the lake for a refreshing swim, jump in a boat and jet off to explore the lake's acreage and over 100 miles of shoreline, or don some waterskis and take a ride behind a power boat. For a change of pace, take a sail boat ride or rent a canoe to explore hidden coves. Due to strong winds that pick up in the afternoon, water recreation and fishing are most enjoyable and safest during morning hours.
While you're at the lake, plan to spend a bit of time off-water in Lassen County, a small but bustling California community that has much to offer. Year-round activities abound, including The Children's Fair, the Spring Home and Garden Show, the Honey Lake Motocross grounds, the Lassen County Fair, the Main Street Cruise, the Diamond Mountain Speedway,and the Susanville Symphony Society. Guests are always invited to tee off at the Diamond Mountain Golf Club, which offers fine greens and great scenery.
In the winter, lake recreation may be on hold, but the Coppervale Ski Hill is ready for visitors. Promising fun for the whole family, you'll find a poma lift, rope tow, and a mountain that offers something for beginner and advanced skiers alike. When you're done, warm up with some hot chocolate, remember your childhood with a snowball fight, or simply take a look around you at the beauty of a landscape blanketed in white snow.
Eagle Lake is a natural paradise, offering fun, relaxation, and learning for everyone. No matter what your preference is for a day of fun at Eagle Lake, take time to simply enjoy the scenery, the expansive lake vista and one of Eagle Lake's spectacular sunsets. We know you'll return time and time again.
Things to do at Eagle Lake CA
Vacation Rentals
Fishing
Boating
Sailing
Swimming
Canoeing
Golf
Camping
Campground
Hiking
Horseback Riding
Birding
National Park
Fish species found at Eagle Lake CA
---
Eagle Lake CA Photo Gallery
Eagle Lake CA Statistics & Helpful Links
Spread the word! Share our Eagle Lake CA article with your fellow Lake Lubbers!