Upper Greenwood Lake, New Jersey, USA
Lake Locations:
USA - Mid-Atlantic - New Jersey - Gateway -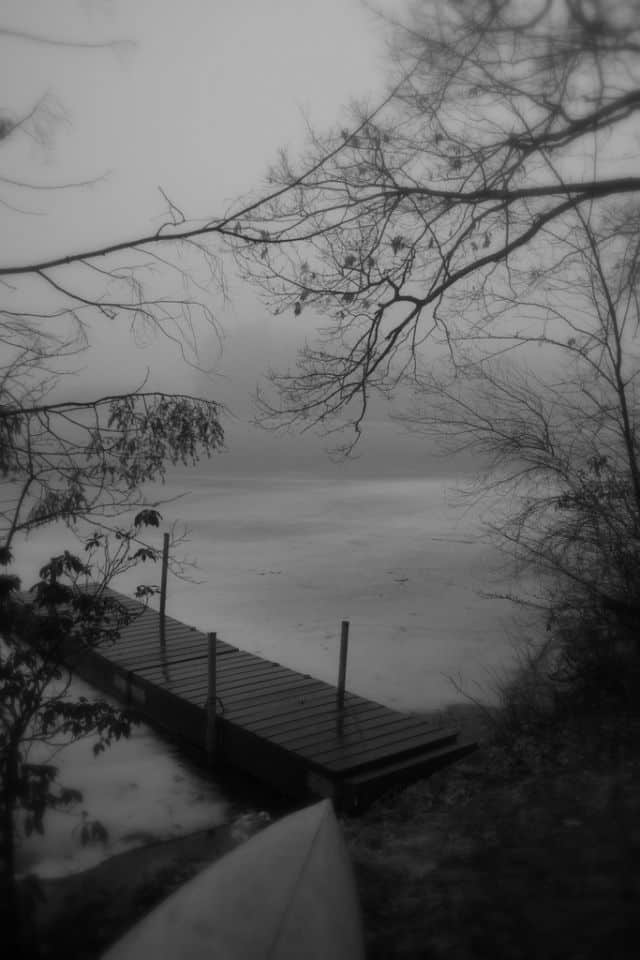 Once a private summer resort lake, Upper Greenwood Lake is now home to full-time residents who enjoy lake living in north central New Jersey. Located in Hewitt, Sussex County, Upper Greenwood Lake offers many recreational activities.
Upper Greenwood Lake should not be confused with the larger nearby Greenwood Lake. The two lakes are connected by two streams but otherwise stand alone. Upper Greenwood Lake was created by damming West Milford Brook, now known as the Long House Brook. When the lake was completed in 1932, Dr. William Smadbeck, owner of the New York Coliseum, developed the land and sold lots for $97.50 each. Lot owners built summer homes, and then after World War II many of the homes were converted to year-round residences due to the need for housing. Now Upper Greenwood Lake is a year-round community for retirees, commuters, and families who enjoy lake living.
The Upper Greenwood Lake Property Owners Association owns most of the waterfront property around the lake. This parkland is for the use of all the members of the Association. Residents of Upper Greenwood Lake must be members of the Association to have access to the lake, beaches, and parklands.
The Upper Greenwood Lake Property Owners Association has a Clubhouse on Lakeshore Drive that is used for parties and association functions, and is also available for rent by property owners. The clubhouse looks out over Upper Greenwood Lake and is a great place to hold a family reunion or a wedding. Family Nights and Game Nights are held at the Clubhouse a couple times a month. Members of Upper Greenwood Lake can enjoy games and activities with their families and friends at no cost.
Upper Greenwood Lake offers recreational sports, boating, fishing and swimming. Nearby, the 2,000-acre Abram S. Hewitt State Forest offers hunting, cross-country skiing and hiking as well as access to the Appalachian Trail. The forest is isolated and can only be reached by foot. A section of the Bearfort Ridge runs through the Hewitt State Forest and separates Upper Greenwood Lake and the larger Greenwood Lake. The picturesque mountain views of the Bearfort Ridge make hiking in the Hewitt State Forest a rewarding experience.
Other nearby attractions include the Wallkill River National Wildlife Refuge, where visitors can enjoy bird watching and the natural beauty of the area. History buffs will enjoy visiting the Edison National Historic Site where Thomas Edison's laboratory is located. The Morristown National Historical Park in Morristown, New Jersey is the site that was occupied by the Continental Army with General George Washington as its commander-in-chief. The site now has interpretive history as well as commemorative encampments that are fascinating to behold. Both the Edison National Historic Site and the Morristown National Historical Park are located within 30 miles of Upper Greenwood Lake.
Those looking for a pleasant retirement home or a delightful home away from the hustle and bustle of the city need not look any father than Upper Greenwood Lake. The shores of Upper Greenwood Lake promise to be a fun and exciting place to live.
Things to do at Upper Greenwood Lake
Vacation Rentals
Fishing
Boating
Swimming
Beach
Hiking
Cross-Country Skiing
Hunting
Wildlife Viewing
Birding
National Wildlife Refuge
State Forest
---
Upper Greenwood Lake Photo Gallery
Upper Greenwood Lake Statistics & Helpful Links
Spread the word! Share our Upper Greenwood Lake article with your fellow Lake Lubbers!