Tso Kar, Jammu and Kashmir, India
Also known as:  White Lake
Welcome to the ultimate guide for history, statistics, local fun facts and the best things to do at Tso Kar.
If you're considering Tso Kar vacation rentals, we've made it super easy to explore accommodations and nearby hotels using the interactive map below. Simply click on a listing to compare similar properties, best rates and availability for your dates. Or keep scrolling to read our Tso Kar guide!
Tso Kar visitor and community guide
One of the three saltwater lakes in Ladakh region of Jammu and Kashmir, Tso Kar requires a bit of work to visit. The lake is very picturesque, its shores covered in salt which gives it the nickname of White Lake. Located over 100 miles from the nearest city with lodgings, Tso Kar is nonetheless quite popular as a tourist attraction and receives tour groups nearly every day. Part of the attraction is the scene of the huge shallow lake against the backdrop of the surrounding mountains. Much of the attention comes from the huge numbers of birds found here in the marshes surrounding the lake.
Tso Kar was a much larger freshwater lake in the past. It has shrunk through the millennia down to two smaller pools of water which vary with the seasons. Tso Kar is the larger, with about 5,430 surface acres when full. It has a nearby smaller neighbor, freshwater Startsapuk Tso. The smaller 740-acre lake feeds into Tso Kar during spring snowmelt via the Pholokongka Chu, adding fresh water to its salty big brother. In early summer, the lake is nearly freshwater but changes as the water evaporates. Above the basin which holds these lakes, the two mountain peaks of Gursan (20,899 feet) and Thugje (19,849 feet) stand like towering sentinels. Both lakes are surrounded by marshes which provide a haven for birdlife. Fresh water enters through springs and small inlets which also contain most of the plant life. The marshes are lush with wildflowers and grasses in the warm months.
During the summer, the lakeside is alive with birds, including brown-headed gulls, grebes, brahmni ducks, rust geese, strip geese and terns. Tibetan grouse and black-necked cranes can be seen near the lake; the cranes are treasured for their fidelity, and at least one pair nests here. The area is protected as a wildlife reserve, and hunting isn't allowed. The marshes and their surrounding lands are a haven for Tibetan gazelles, marmots, foxes, ibex, snow leopards, Tibetan wolves and large herds of Kiangs, largest of the wild asses. Tso Kar is known as the best place to see Kiangs. This basin, located within the Rupshu Valley, will be included within the proposed High Altitude National Park of eastern Ladakh. Currently, the wetlands and marshes are state-owned.
The Khampas, a nomadic tribe, live near Tso Kar and often earn a living harvesting salt from the shoreline to be sold in the larger cities. Although salt harvesting was once a thriving commercial venture at Tso Kar, it has dwindled to a subsistence activity for those wanting quick cash. The marshes surrounding Tso Kar contain large deposits of borax, natron and other minerals. Hot springs and geysers can be found nearby. Yaks and horses graze in the area, a concern among environmentalists that they may cause damage to the sensitive ecology. Pilgrims often visit the small Buddhist monastery near the lake.
Lodgings for tourists are limited, with only a small tent camp located on the west end of the lake. One food stall provides the only source of food at Tso Kar. The tent camp isn't usually the choice of western visitors; accommodations are primitive and nights can get quite cold at this altitude. Instead, most tourists find lodgings at Leh over 100 miles away and bring a tour bus to the lake. Late spring and summer are the best times to visit. Summer temperatures can reach as high as 85 degrees Fahrenheit, and winter temperatures can dip down to -40 degrees. Little rain or snow falls at Tso Kar.
The small city of Leh offers several facilities for lodgings. Some are quite modern and come well-recommended. There are also homestays in the area which accommodate guests. The market at Leh is always interesting and offers a wide variety of fruits and vegetables along with trinkets, craft items and necessities. Many tour companies can be found at Leh, most with the stated purpose of providing transportation to Tso Kar Lake. Tours from some of the larger cities in Jammu & Kashmir Province schedule tours that include all three high-altitude salt lakes, including Pangong, Tso Moriri and Tso Kar. Tso Moriri is only abut 35 miles away from Tso Kar.
Tso Kar is beautiful and peaceful. The lake sees fewer visitors than the other salt water lakes due to its remote location. And its very serenity is what makes bird watching here so rewarding and enjoyable. For any visitor who wants to see the fauna of the high-altitude portions of Jammu & Kashmir, Tso Kar should definitely be at the top of the list. Bring the binoculars, camera and plenty of space on the bird watching 'life list'. You'll be sure to fill in a lot of the blanks here.
*Few statistics are available for Tso Kar.
Custom Tso Kar house decor
Read our full review of these personalized lake house signs.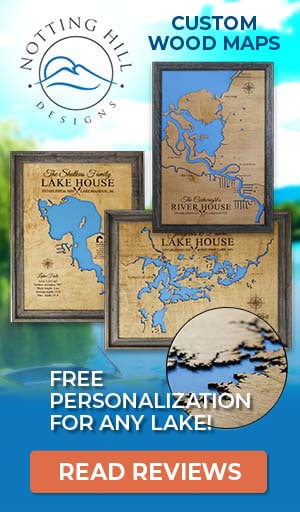 Things to do at Tso Kar
Vacation Rentals
Camping
Horseback Riding
Hunting
Wildlife Viewing
Birding
National Park
---
Best hotels and vacation rentals at Tso Kar
The Tso Kar map shown above is a simple and stress-free way to search for trip accommodations. But if you want to take a deeper dive to find the ideal waterfront home, cabin, condo, hotel or resort, visit our favorite lodging partners by clicking the buttons below.
Note: These are affiliate links so we may earn a small commission if you book through them. While there is no extra cost to you, it helps provide resources to keep our site running (thank you)! You can read our full disclosure policy here.
---
Tso Kar photo gallery
New photos coming soon!
Tso Kar statistics & helpful links
We strive to keep the information on LakeLubbers as accurate as possible. However, if you've found something in this article that needs updating, we'd certainly love to hear from you! Please fill out our Content Correction form.
Advertise your Tso Kar vacation rental
LakeLubbers will soon offer homeowners and property managers the opportunity to to showcase their vacation rentals to the thousands of lake lovers searching our site daily for accommodations. If you'd like additional details, please contact our advertising team here.
Looking for the Tso Kar forum?
LakeLubbers previously offered visitors the ability to create accounts and participate in lake forums. When we overhauled the site's content management system in 2021 we had to disable those features. We're evaluating options and welcome your comments and feedback here.
We also encourage you to join our lake-lovin' community on Facebook and Instagram!
Spread the word! Share our Tso Kar article with your fellow Lake Lubbers!