Shawano Lake, Wisconsin, USA
Lake Locations:
USA - Midwest - Wisconsin - Central Sands Prairie Region -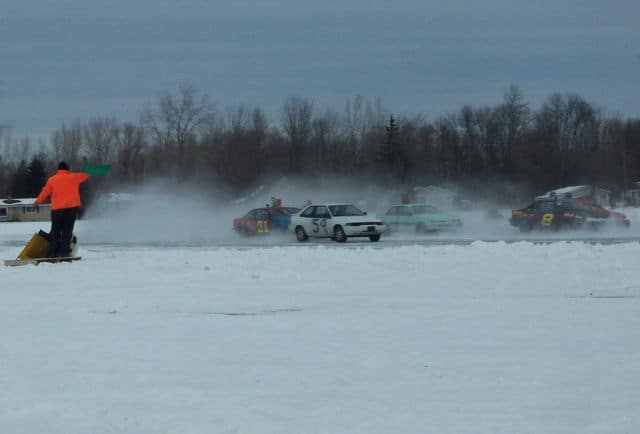 Tucked in the beautiful country of eastern Wisconsin, Shawano Lake is a hidden gem of beauty and splendor. This lake has an area of 6,178 acres, and has an average depth of nine feet. A dam along one of the lake's outlets, Wolf River, controls the level of the lake.
Shawano Lake, along with Shawano County and the city of Shawano, were all named after Chief Sawanoh, a Menominee Indian chief who used to camp with his tribes on the shores of Shawano Lake. The Menominee tribe still lives in the area on the Menominee Indian Reservation in Shawano County. The Stockbridge-Munsee band of Mohican Indians also lives nearby, on the Stockbridge-Munsee Indian reservation.
Shawano Lake is a perfect place for the outdoor lover. With its abundance of fish, Lake Shawano is a popular place for anglers. Many fishing tournaments are held there each year, and anglers of all types enjoy reeling in fish such as walleye, largemouth bass, and northern pike.
Those who love nature will find Shawano Lake to be a wonderland. The surrounding area is a haven for birds and wildlife, and the lake is an important stop for migrating birds. Some of the birds that can be seen in the area include bald eagles, redheaded woodpeckers, and waterfowl such as ducks and geese. The Schumachers, who own Schumacher Island, allow visitors to come see the island and the birds that nest there.
There are countless activities to be enjoyed on both the lake and in the surrounding areas. You can go for a swim on one of the lake's sandy beaches, or glide through the water in a canoe or kayak. For the adventurous, there is also water skiing, jet skiing, and sailing, or you can go whitewater rafting on one of the nearby rivers. One of the exciting events in the area is a water-ski show performed by the Shawano Ski Sharks, held every week during the summer on the nearby Wolf River. And a splendid fireworks display is held annually on Shawano Lake.
The fun doesn't stop in the winter, either. When it's frosty outside and Shawano Lake has developed a thick crust of ice, it is a popular place for ice fishing. The lake is also know for its winter ice-racing events. And if you enjoy snowmobiling, there are hundreds of miles of snowmobile trails that wind across Shawano county.
The Shawano Lake region is a wonderful area to have fun. If you want to explore the area's history, you can visit some of the museums in the area, take a tour of historic buildings at Heritage Park in the town of Shawano, or visit one of the nearby Indian reservations.
There's lots to do at Shawano County Park, which has basketball, tennis, and volleyball courts, plus a swimming beach and a boat launch. The town of Shawano also has many other great places for entertainment. The U.S. International Raceway and the Midwest Amusement Park both provide tons of fun. You can watch an exciting motorcycle race, go mini-golfing, or splash around in the swimming pool. Another good place to check out is the Shawano Sports Park, which has mini-golf, batting cages, and go-karting – lots of fun activities for the whole family.
If you're looking for a place where you can enjoy nature, water sports, and exciting activities all in one place, Shawano Lake will be perfect for you!
Things to do at Shawano Lake
Vacation Rentals
Fishing
Fishing Tournaments
Ice Fishing
Boating
Sailing
Swimming
Swimming Pool
Beach
Canoeing
Kayaking
Whitewater Rafting
Jet Skiing
Water Skiing
Golf
Tennis
Camping
Hiking
Snowmobiling
Wildlife Viewing
Birding
Museum
Amusement Park
Fish species found at Shawano Lake
Bass
Black Bass
Largemouth Bass
Northern Pike
Perch
Pike
Walleye
---
Shawano Lake Photo Gallery
Shawano Lake Statistics & Helpful Links
Spread the word! Share our Shawano Lake article with your fellow Lake Lubbers!