Pitt Lake, British Columbia, Canada
Lake Locations: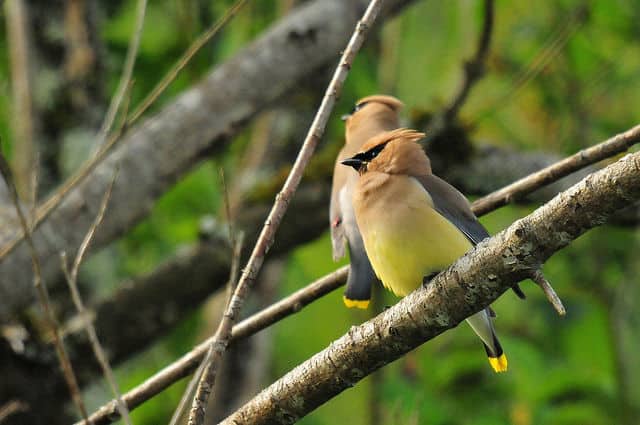 North America's largest freshwater tidal lake is impressive 19,000-acre Pitt Lake near Vancouver. Nestled in a valley north of the Fraser River, Pitt Lake's natural setting is much like a fjord with the long narrow lake winding between steep mountain slopes. Pitt River flows in from the north and out at the south end of the lake to nearby Fraser River which empties into the Strait of Georgia at Vancouver. The close connection to the Pacific Ocean causes tidal water level changes in Pitt Lake and allows ocean fauna to migrate into the Pitt River system. Multiple inflowing freshwater streams keep the lake from becoming salty. The lake is exceedingly deep, with some official reports stating a maximum depth of 468 feet. Pitt River and Pitt Lake are named for William Pitt the Younger, who at age 24 became the youngest Prime Minister of Great Britain in 1783.
The easiest public access to Pitt Lake is at Grant Narrows Regional Park at the south end. The park provides picnic tables, a boat ramp and access to a number of hiking trails. The park is adjacent to the Pitt-Addington Marsh Wildlife Management Area, a marshy area contained by dikes. Both the Nature Trail and the Pitt Wildlife Loop follow the tops of the dikes for easy walking and provide a commanding view over the wetlands with a wealth of waterfowl and birds. The longest trail beginning in this area is the loop around the perimeter of the park and Katze Marsh, a distance of four miles. Several wooden towers for bird watching convenience have been built. Records show over 200 species of birds have been seen including loons, osprey, eagles, heron, geese, swans, sparrows and a wide variety of waterfowl and songbirds. Bicycling is allowed on the dike-top paths only.
No official swimming area is listed for Grant Narrows Park. Staff rents canoes and kayaks for leisurely exploration of the shoreline. There are no motor restrictions on Pitt Lake, but it isn't clear if the Provincial Park's boat ramp is large enough to launch larger ski boats. A marina downstream at Pitt Meadows allows for larger boat access and water sports such as waterskiing, jetskiing, sailing and wakeboarding. Pitt Lake is noted for developing large waves with sudden winds, so canoes, kayaks and rowboats are advised to stay close to shelter of the the shoreline.
Pitt Lake offers many small hidden coves and streams, a number of which release water in stunning waterfalls to the the lake below. Boaters can access slivers of sandy beaches for swimming and can fish the creek mouths for rainbow trout. A navigation map is highly recommended to avoid shallow spots in the lake. Other spots are extremely deep, even very near shore where steep cliffs rise from the water. Ancient pictographs painted on the rocks can be seen in several places along the western shore.
Fishing is one of the chief draws to Pitt Lake. Dolly Varden char, whitefish and migrating salmon are caught at various times of the year. In the fall, sea-going bass migrate through the lake on their way upstream. Several outfitters offer fishing excursions on Pitt Lake and the Upper Pitt River. Access to the Upper Pitt River is either by boat or air. Several water-accessible campsites dot the Pitt Lake shoreline. The campsites are under the control of Golden Ears Provincial Park on the eastern shore and Pinecone Burke Provincial Park on the west. Information on camping should be obtained from provincial park staff. As a general rule, no open fires are permitted in the back country. Prospective campers and fishermen traveling up the creeks should be aware that this is wilderness and is home to black bear, grizzly bear and cougar. Campfire tales over many years also claim the area contains 'Big Foot' or 'Sasquatch'.
Nearly surrounded by public lands, Pitt Lake has little road access. Several cottage communities exist on narrow slivers of beach, mostly at incoming stream deltas. The cottages are primarily accessible by water. Some lots are owned outright while others are leased long-term. Under the protection of the provincial park system, the second-growth forests densely cover the steep mountainsides. Pitt River gains much of its rapidly-moving water from snow melt and glacial run-off, so the river and lake display the striking shades of blue and turquoise produced by glacial rock flour. Many visitors arrive from Vancouver just to photograph the beautiful scenery. With downtown Vancouver only a little over an hour away, Pitt Lake is convenient for a weekend of hiking or bird watching. Anglers can spend the day chasing the wily trout and still be home for dinner.
A few private cottage rentals can be found overlooking Pitt Lake on occasion. The fishing resorts and guest stays along the Fraser River may be more to the non-camper's liking. Several commercial campgrounds and RV parks are found in the area, although not on Pitt Lake. Small cities such as nearby Maple Ridge offer guest cottages, and there are bed & breakfast establishments available in the area.
Besides the lure of Pitt Lake, Vancouver has a large number of lakes and wilderness areas within an hour or so of the city that can provide all the hiking, fishing and water fun any visitor could desire. Vancouver can also sate your appetite for cultural events with art galleries, museums, festivals and a rich history of pioneers and sea-faring adventurers. And when you've had your fill of big city excitement, head on over to Pitt Lake and walk the miles of nature trails. Follow the tide and let the scenic landscape flow over your restless mind. Life always looks better after a day at Pitt Lake.
Things to do at Pitt Lake
Vacation Rentals
Fishing
Boating
Sailing
Swimming
Beach
Canoeing
Kayaking
Water Skiing
Wakeboarding
Camping
Campground
Picnicking
Hiking
Biking
Waterfall
Wildlife Viewing
Birding
Provincial Park
Museum
Fish species found at Pitt Lake
Bass
Char
Dolly Varden Trout
Rainbow Trout
Salmon
Trout
Whitefish
---
Pitt Lake Statistics & Helpful Links
Spread the word! Share our Pitt Lake article with your fellow Lake Lubbers!