Medicine Lake, Minnesota, USA
Lake Locations:
USA - Midwest - Minnesota - Minneapolis-St. Paul Metro -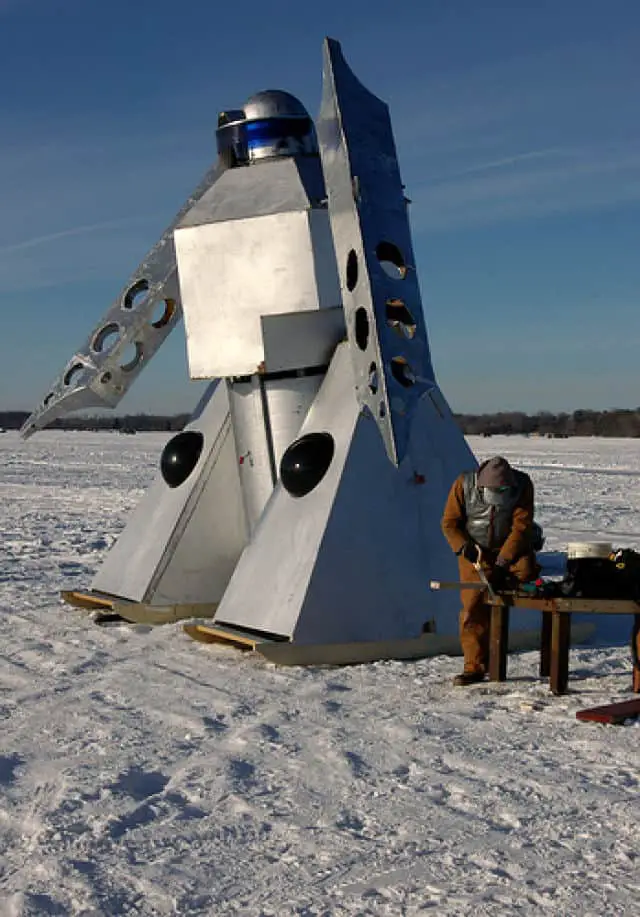 Medicine Lake, in the Minneapolis-Saint Paul Metro Region, is an example of how a concerned community takes care of their natural resources. The 936-acre lake is named for the Native American word "Mdewakan," meaning "Lake of the Spirit." Due to heavy shoreline development and storm run-off, the water quality became degraded in recent years. Coalitions of concerned citizens embarked on a complicated lake monitoring and run-off abatement program to restore the lake to health. All residents are now connected to the water treatment plant, and lawn fertilizer use has been curtailed. Thanks to their efforts, Medicine lake is well on its way to becoming the beautiful lake that met the first settlers' eyes when they arrived.
Long the hunting grounds of the Dakota, Medicine Lake's first European settler arrived in 1852. Other farmers soon arrived and, due to being located only ten miles from downtown Minneapolis, the lake soon became a popular resort area. A small town grew up an the north end of the lake called Plymouth. After a severe season of flooding, the town was moved farther away from the shore. Meanwhile, a small village on the southern peninsula called Medicine Lake remained on the shore. The larger town of Plymouth eventually grew to completely surround the town of Medicine Lake. Rather than the rivalry that often overcomes neighboring towns, the people of both villages have worked together to improve recreational facilities centered around the lake. Three parks have been developed on the lakefront providing playgrounds, walking and cycling trails, swimming beaches and nature features. A public boat launch/marina is available at Three Rivers Park on the north shore. All provide picnic grounds with grill facilities and rest rooms.
Medicine Lake has always been a favorite fishing spot for local anglers. A fingerling planting schedule assures a plentiful supply of game fish. Species found in the waters include bluegill, bowfin (dogfish), bullhead, common carp, crappie, goldeye, sunfish, largemouth bass, northern pike, walleye, white sucker and yellow perch. There is a fishing pier for the shore-bound fisherman. The shallow lake provides plenty of cover for the popular game fish and local fishermen trade the secrets of lures, bait and secret hot spots on fishing bulletin boards and at the local bait shops.Recommended fish consumption guidelines are available from the Dept of Natural Resources.
All types of boating are enjoyed here, including water skiing, tubing, sailing, canoeing, kayaking, swimming, jet skiing and pontooning. Medicine Lake is the perfect spot for city residents to escape the heat on a hot summer week-end. The lake is a popular vacation spot for city dwellers who have little time for out-of-town trips as the distance is very commutable. The lake is easily accessed from Highway 169 and Interstate 494 and it's an easy trip back to both Minneapolis and St Paul.
Visitors to the area will find the Village of Plymouth has worked hard to make the entire area around Medicine Lake a recreational paradise. The download-able Parks and Trails map shows the wealth of parks, trails and natural destinations developed by the city. For off-lake activities, Plymouth has facilities to meet every need. The Millennium Garden at Plymouth Creek Center features beautiful gardens and grounds, a labyrinth, and several water features. A skate park is open daily. The Plymouth Ice Center features three sheets of ice: an Olympic sheet and two professional sheets. In winter, local skating ponds feature warming houses and groomed ice. The Hennepin History Museum features exhibits of early Minnesota life and examples of early fishing lures, antique resort brochures and an examination of the the early vacation culture before 1950. Hilde Performance Center schedules performance artists, both local and national. And Plymouth also offers the usual movie theaters, shopping and many golf courses. As famed Mall of America is less than 20 miles from Medicine Lake, the shoppers in the family can indulge their retail addictions while the fisher-folk troll the shallows.
Winter doesn't bring activities around Medicine Lake to a halt. The trails are popular for cross-country skiing and snowshoeing. The lake becomes a focal point when ice-covered; ice skating, ice fishing and winter festivals begin. Ice fishing goes on all winter long but is particularly interesting when coupled with one of the winter festivals. Besides such sports as ice bicycle racing, called "B icicle Races," an annual arts contest called the Art Shanty Projects brings artists with their far-fetched and artistic interpretations of an ice fishing shanty. These temporary buildings are amusing, amazing, awesome and sometimes downright inspiring! The entire event is a well-patronized production, and planning begins before the previous year's event is completed. Many of the artists take their artistic creations very seriously and often don't fish at all! Another spectacular event is the St. Paul Winter Festival, celebrated as "The Coolest Celebration on Earth." The ice castle has become an internationally recognized icon of the festival.
Because the area around Medicine Lake has been developed for many years, vacation rentals are always available. Bed-and breakfasts, condos, hotels and year-round home lodgings are usually found. Real estate is often available on the lakefront or on the peninsula. It's a great place to find lodgings for a business trip to the Minneapolis-St Paul area with the family in tow – a welcome change from downtown hotel accommodations. A more perfect urban lake experience would be hard to find. Come to Medicine Lake and you'll wonder why you didn't arrive much, much sooner!
Things to do at Medicine Lake
Vacation Rentals
Fishing
Ice Fishing
Boating
Sailing
Swimming
Beach
Canoeing
Kayaking
Jet Skiing
Water Skiing
Tubing
Golf
Picnicking
Hiking
Ice Skating
Biking
Cross-Country Skiing
Hunting
Museum
Playground
Movie Theater
Antiquing
Shopping
Fish species found at Medicine Lake
Bass
Black Bass
Bluegill
Bowfin
Carp
Crappie
Goldeye
Largemouth Bass
Northern Pike
Perch
Pike
Sucker
Sunfish
Walleye
Yellow Perch
---
Medicine Lake Photo Gallery
Medicine Lake Statistics & Helpful Links
Spread the word! Share our Medicine Lake article with your fellow Lake Lubbers!