Lake Winnipeg, Manitoba, Canada
Lake Locations: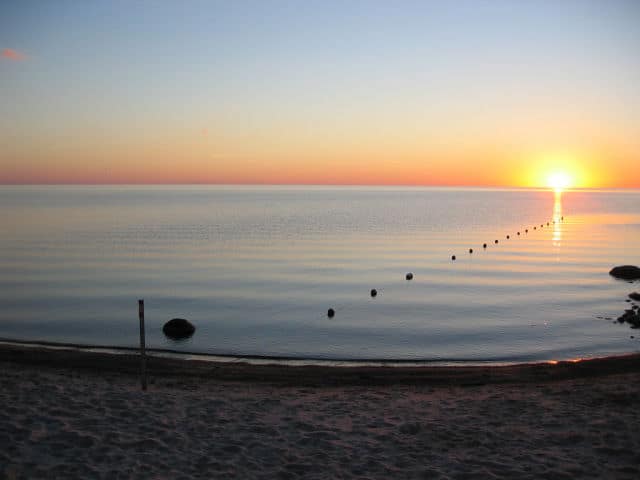 Lake Winnipeg is a long (271 miles) somewhat shallow outdoor enthusiast's dream. It's located some 35 miles north of Winnipeg, Manitoba and is a natural favorite for Canadian residents as well as visitors. Lake Winnipeg's beautiful beaches, provincial parks and uncluttered waters afford a wealth of outdoor enjoyment for anyone making it their vacation getaway. It is the sixth largest lake in Canada and the tenth largest freshwater lake in the world. There are 30 communities along the over 1000-mile shoreline hosting over 20,000 permanent residents. Lake Winnipeg is a wonderful Canadian resource providing hydroelectric power, tourism, commercial fishing, sport fishing, boating, swimming and camping (some on pristine islands and beaches dotting the Lake). The East side of the Lake is mostly untouched boreal rivers and forests, providing even more remote sites for outdoor challenges. The south end houses most of the seven Provincial Parks and beaches while the north end is the most remote and is the start of the hydroelectric generating system.
Lake Winnipeg is a natural lake predominantly fed by three major rivers: Red River, Winnipeg River and the Saskatchewan River. Many other rivers contribute their share and Lake Winnipeg's watershed is truly enormous (386,000 square miles in area) covering parts of four U.S. States and four Canadian provinces. The outlet of Winnipeg Lake flows northward into the Nelson River and the Jenpeg Dam's six units at the northern end generate 97 megawatts of electricity. There are 39 additional units and four additional dams in the Nelson River Hydroelectric Project further northward generating 3,789 added megawatts for the operator, Manitoba Hydro. This electricity is supplied to the Province and some U.S. locations.
While there is fine sport fishing in Lake Winnipeg with nice catches of walleye, northern pike, lake trout, smallmouth bass, channel catfish and pickerel, the Lake provides an excellent commercial fishery employing over 1000 fishermen and helpers. In the 2002 commercial season over seven million pounds of pickerel were caught and the total value of the commercial fishing industry on Lake Winnipeg was over $20 million. With the significant size of the Lake, boating (both sailing and power) is a favorite and enjoyable outdoor activity. There are a number of marinas and sailing clubs located at the southern end of Lake Winnipeg, some part of the Provincial Parks. Some of the marinas provide boat rentals of pontoon, skiffs and runabouts. Windsurfing, kayaking and canoeing are also very much enjoyed on the Lake. A caution for boating: Due to Lake Winnipeg's rather shallow and narrow configuration, a northerly wind can sometimes cause waves of up to 9 feet – check with the locals for the wind forecast.
While hiking, walking and wildlife viewing in the Provincial Parks, go search for and find one of the over fifty Geocaches hidden around Lake Winnipeg. Of course, a short drive away from most of the Provincial Parks is the major city of Winipeg, providing sightseeing, supplies and entertainment.
Finally, the northern end of Lake Winnipeg offers some of the most beautiful pristine outdoor locations for boating, camping and just plain enjoyment. If you are anywhere near Winnipeg, Manitoba and love the outdoors, you MUST give Lake Winnipeg a high priority on your 'must see' list.
Things to do at Lake Winnipeg
Vacation Rentals
Fishing
Boating
Sailing
Swimming
Beach
Canoeing
Kayaking
Camping
Hiking
Wildlife Viewing
Provincial Park
Fish species found at Lake Winnipeg
Bass
Black Bass
Catfish
Channel Catfish
Lake Trout
Northern Pike
Perch
Pickerel
Pike
Smallmouth Bass
Trout
Walleye
---
Lake Winnipeg Photo Gallery
Lake Winnipeg Statistics & Helpful Links
Spread the word! Share our Lake Winnipeg article with your fellow Lake Lubbers!