Lake Owasso & Lake Josephine, Minnesota, USA
Lake Locations:
USA - Midwest - Minnesota - Central -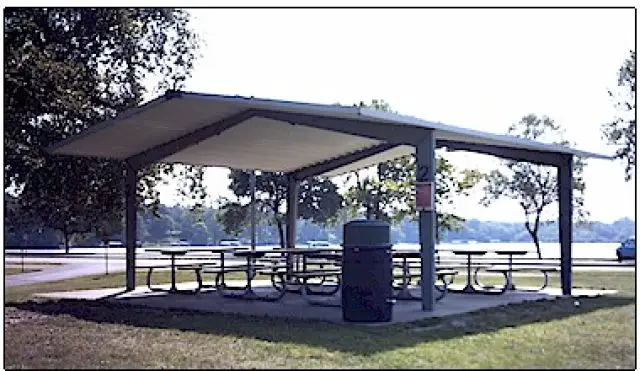 Twin residential lakes in the Twin Cities metropolitan area, Lake Josephine and Lake Owasso offer a welcome recreational respite from the bustling cities around them. Tucked into the northern limits of the City of Roseville, both lakes offer a selection of higher-end housing and condos for those desiring a front-and-center seat lakeside. Both lakes have county parks that offer swimming and a boat launch for occasional visitors. And both county parks have public frontage on two lakes: Lake Josephine borders Little Lake Josephine, and Lake Owasso adjoins small Lake Wabasso. Lake Josephine and Lake Owasso offer the opportunity to double the fun from every possible angle. With Minneapolis-St Paul less than ten minutes to the south or west, those lucky enough to choose Roseville can have everything within easy reach.
Lake Josephine is the smaller of the two lakes, with 116 acres of surface and a maximum depth of 44 feet. The two miles of shoreline are surrounded by suburban neighborhoods, while the lakeshore itself sports elegant homes. The city bus line has a stop at the Lake Josephine County Park where many local residents go to swim, picnic or fish from the fishing pier. A boat launch allows for fishing on the lake and engaging in watersports. Although water skiing is not prohibited, most water skiers utilize Lake Owasso due to its larger size. The park extends across the road to the wetland area surrounding Little Lake Josephine. Walking trails are provided along both lakes. Fishing is good for northern pike, walleye, crappie, bluegills and largemouth bass. In winter Lake Josephine is a favorite for pike spearing through the ice. Walleye fingerlings have been stocked to improve angling opportunities for this popular game fish.
Less than half a mile to the east, Lake Owasso presents the same kinds of housing opportunities to the discerning buyer. Those choosing lakeshore homes can find existing properties in exclusive neighborhoods. Others choosing off-water housing also enjoy all that Lake Owaso has to offer. With 375 surface acres and five miles of shoreline, Lake Owasso offers plenty of room to engage in watersports, including water-skiing. The long, narrow lake is a favorite of small-boat sailors, and pontoons cruise the shoreline to visit neighbors and enjoy the breeze. The Lake Owasso County Park offers a swimming beach with lifeguard, picnic areas, rest rooms, picnic shelters and a playground. The boat launch area offers water access to anglers, or they can fish from shore in a small area near the beach. Lake Wabasso is a favorite spot for canoeing and kayaking as it is surrounded by wetland areas. Much of Lake Owasso is quite shallow, although some deep holes reach 37 feet. Lake Owasso produces some extra-large northern pike and walleye, while largemouth bass, perch, bluegill, crappie and muskellunge are closer the the 'usual' size. Lake Owasso is managed as a muskellunge lake, and most anglers are here to seek them out. A seaplane base shares space with recreational boaters.
The City of Roseville is a well-planned community that provides all services necessary to those who want to escape the larger metroplex. A nine-hole golf course is just the ticket for a quick game to unwind after a long day in the city. Roseville's Central Park acts as stage for several community attractions such as an outdoor ice rink, ice arena, ball fields, basketball courts, tennis and volleyball courts, soccer fields and playgrounds. Roseville is understandably proud of its 30 parks, 679 acres of parkland and open space, and 67 miles of trails and walkways. Also located within Central Park is the Harriet Alexander Nature Center. Providing protection for hundreds of plants and animals, its 52 acres of prairie, marsh and forest are made accessible via boardwalks and trails. The Muriel Sahlin Arboretum, also in Central Park, not only provides acres of glorious blooms in season but may be arranged for weddings and special events.
Residents and visitors to Lake Josephine and Lake Owasso can take advantage of the unique opportunities for shopping and entertainment in Minneapolis-Saint Paul. Explore the rainforest at Bell Museum of Natural History at the University of Minnesota, or learn about pioneer and Native American Minnesota at the Gibbs Museum of the Ramsey County Historical Society in Saint Paul. Visit the historic Minneapolis Riverfront District and take a cruise on the Mississippi River through downtown Minneapolis on a paddlewheeler. Explore the Science Museum of Minnesota, the Twin Cities Model Railroad Museum, or take the St. Paul gangster tour into the sandstone caves beneath the city. With special venues, art galleries, sculpture parks and beautiful cathedrals, there is plenty of nightlife and a wealth of culture and the arts to explore. Learning opportunities will even invade your well-laid plans to 'shop til you drop' at Mall of America; who could resist a foray into the Sea Life Minnesota Aquarium at the famed mall?
Within an hour of Lake Josephine and Lake Owasso are whitewater canoeing and rafting, camp sites galore, and a variety of fishing experiences that Minnesota is famous for. Winter sports are readily available once the snow flies; snowshoeing trails, cross-country skiing, snowmobiling, ice fishing, and winter festivals are all within easy reach. Unfortunately, there are few lodgings available directly on either lake, but there are plenty of hotels and motels nearby in all price ranges. Roseville and the twin lakes can still be your destination for a weekend or a home for a lifetime. So come and experience Lake Josephine and Lake Owasso.
*Statistics shown are for Lake Owasso.
Things to do at Lake Owasso & Lake Josephine
Vacation Rentals
Fishing
Ice Fishing
Boating
Sailing
Swimming
Beach
Canoeing
Kayaking
Water Skiing
Golf
Tennis
Camping
Picnicking
Hiking
Cross-Country Skiing
Snowmobiling
Museum
Playground
Shopping
Fish species found at Lake Owasso & Lake Josephine
Bass
Black Bass
Bluegill
Crappie
Largemouth Bass
Muskellunge
Northern Pike
Perch
Pike
Sunfish
Walleye
---
Lake Owasso & Lake Josephine Photo Gallery
Lake Owasso & Lake Josephine Statistics & Helpful Links
We strive to keep the information on LakeLubbers as accurate as possible. However, if you've found something in this article that needs updating, we'd certainly love to hear from you! Please fill out our Content Correction form.
Spread the word! Share our Lake Owasso & Lake Josephine article with your fellow Lake Lubbers!