Lake Manyara, Manyara, Tanzania
Lake Locations: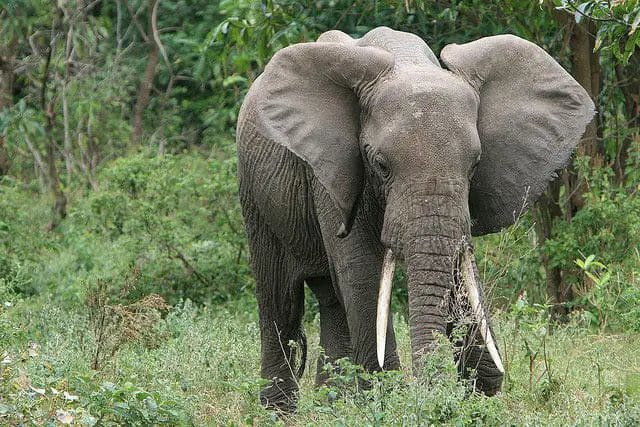 Relive childhood memories in luxury by vacationing in a tree house overlooking beautiful Lake Manyara in Tanzania. This stunning lake and surrounding landscape are the setting that inspired Ernest Hemingway to write his novel, "Green Hills of Africa," after he spent a month there in 1933.
Formed about three million years ago, Lake Manyara is a shallow alkaline lake in the Great Rift Valley with an average depth of 10 feet. Although the lake receives water from four rivers and streams from the surrounding Ngorongoro Highlands, the lake has no outflow. The water level fluctuates greatly through its seasons. The area has two rainy seasons, with the "short rains" from November to December and the "long rains" from March to May. During these times the lake's surface covers approximately 89 square miles or 56,960 acres. With the dry seasons of June to September and January to February, the water evaporates with the intense African heat due to its proximity to the equator. As the water evaporates, salt and other minerals accumulate resulting in brackish water; the more water that evaporates the more brackish the remaining water becomes. During the dry seasons, the lake takes on a new life as the exposed lands sprout tender grasses that attract grazing wildlife, in addition to the silvery appearance from the deposits of accumulated salt. When drought conditions exist, the lake's deepest point may only be knee deep which disrupts and cancels sight seeing canoe excursions until lake levels rise again. Although the water levels have extreme fluctuations, the lake supports a diverse fish population, most notably catfish and tilapia.
Manyara is a Maasai word for a species of plant that grows into a thick hedge. The Maasai use this plant as a fencing alternative for their livestock. Mature manyara is durable and can withstand the extreme climate conditions and boisterous livestock held in the stockyards. The name was given because the lands around the Lake Manyara contain large quantities of the plant rather than for the lake itself.
Lake Manyara is two thirds of the Lake Manyara National Park. The diverse lands of the park include steep mountain sides, swampy marshes, dense woodlands, and open grassy areas. All of these habitats encourage and support a large array of wildlife and vegetation. The park is also a World Biosphere Reserve originally created to protect dwindling herds of elephants from poachers, and is now home to a large number of elephants. The park is famous for its tree-climbing lions that can be seen sprawled across the limbs of acacia trees throughout the park. Lake Manyara National Park can be completely covered in about two hours by jeep. But slow down, take your time, and enjoy all the park has to offer. The wild game of the park are accustomed to humans and their noise and therefore do not frighten easily, which allows more time for observing these magnificent animals in their natural habitat and for great photography opportunities. In addition to lions and elephants, the park is home to leopards, buffalo, giraffes, zebras, hippos, hyenas, wildebeest, baboons, and blue monkey, all of which come to the lake's shore to drink the water regardless of its saltiness. With the lake's unique freshwater to saltwater cycles, the lake attracts both freshwater and saltwater species of birds which makes the area a birdwatcher's paradise, as over 400 species of birds can be seen in the park including seven species of vulture, twelve species of eagle, five species of owl, flamingos, pelicans, storks, waterfowl and migratory birds.
During your stay, holiday accommodations include facilities that let you be close to nature and the adventure of African safaris. Tree house suites built in the branches of huge mahogany trees are fully equipped and offer a beautiful view of Lake Manyara and its activities within a half of mile of the lake. Local guest houses, safari camps and safari lodges that surround the lake and park offer amenities that range from basic to luxury and prices to fit a wide range of budgets. Outfitters and guides in the area will make sure your time in Tanzania is unforgettable and safe, offering their unique talent or specialty to add more memories to your holiday.
Lake Manyara National Park boasts that its extensive game-viewing opportunities represent a total Tanzania safari experience in one small compact area. If you want to see the most animals in a short time, make sure to include Lake Manyara in your itinerary. Ernest Hemingway stated that Lake Manyara and the surrounding lands were "the loveliest I had seen in Africa." What will you say about your Lake Manyara and Tanzanian holiday when you return home?
Things to do at Lake Manyara
Vacation Rentals
Fishing
Canoeing
Wildlife Viewing
Birding
National Park
Fish species found at Lake Manyara
---
Lake Manyara Photo Gallery
Lake Manyara Statistics & Helpful Links
Spread the word! Share our Lake Manyara article with your fellow Lake Lubbers!