Lake Manitoba, Manitoba, Canada
Lake Locations: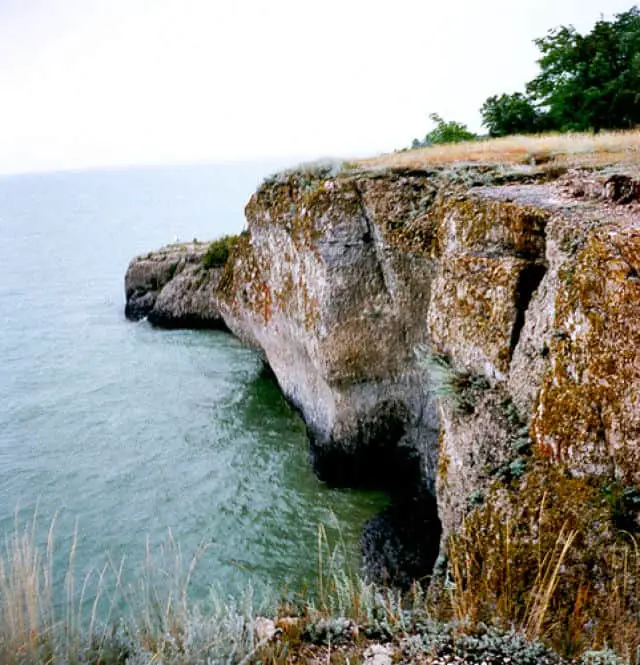 Lake Manitoba is located in central Manitoba about 45 miles northwest of the city of Winnipeg. It is one of the best fishing and outdoor natural lakes in Canada. Lake Manitoba is an impressive 125 miles long and has a maximum width of 28 miles with an irregular shape. With an area of over 1,000,000 acres, Lake Manitoba is an outdoor utopia for visitors who seek out its recreational opportunities. Its large south end is the deepest and the north end is unusually shallow. Towns around the lake include Steep Rock, St. Laurent, Amaranth and Fairford. Lake Manitoba is even rumored to contain a serpentine Loch Ness monster look-alike named "Manipogo" with a number of sighting reports over the years.
Lake Manitoba is one of a group of three lakes in Central Manitoba, Canada. It is the smallest of the group with Lake Winnipeg and Lake Winnipegosis. Lake Winnipegosis is also rumored to have a dragon-like monster, "Winnipogo." The lakes are remnants of prehistoric Lake Agassiz, raising speculation over the years whether the lake monsters are the same or different creatures.
Major inflow into Lake Manitoba is from Lake Winnipegosis, with smaller inflow from the Whitemud and Mossy Rivers. Construction of a better channel for the outlet was accomplished in 1901 to reduce severe flooding. Following that work, Manitoba Province built a concrete dam used to control the lake level at 812 feet. Construction of an improved Fairford Dam was completed in 1961. Manitoba Province operates and maintains the dam. Lake Manitoba drains through the Dauphin River into Lake Winnipeg.
Fine boating is a major enjoyment on the gorgeous waters of Lake Manitoba, but – most importantly – Lake Manitoba is a fantastic 'fishing hole'. The Lake is known as an angler's heaven with some of the biggest walleye in the world. Also, freshwater drum, northern pike, perch and sauger are found in the most likely spots. Fishing is open year round except for posted areas, and ice fishing is a favorite sport for both visitors and residents. Hunting is right at the top of the recreational list with duck, deer and bear being popular targets. Lake Manitoba is one of the three most important commercial fishing lakes in Manitoba's 30 million dollar commercial fishing business – walleye, sauger and yellow perch are the commercial fish of choice.
Developed camping is available – both public (Manipogo Provincial Park) and a number of private campgrounds with beaches and very pleasant campsites. The camping possibilities are endless and memorable. Hiking is a frequent activity, coupled with wildlife viewing. If you're lucky, you may see a few moose, elk or black bear. The marshy south end of Lake Manitoba is home to large flocks of migrating birds, so 'birders' can have a field day. Also, there are at least four geocaches situated around Lake Manitoba for new 'finds'. Some are relatively easy to find; log and add to your total.
Lake Manitoba is a spectacular setting to enjoy all of the wealth of outdoor activities. A visit to Lake Manitoba will provide a multitude of treasured memories.
Things to do at Lake Manitoba
Vacation Rentals
Fishing
Ice Fishing
Boating
Swimming
Beach
Camping
Campground
Hiking
Hunting
Wildlife Viewing
Birding
Provincial Park
Fish species found at Lake Manitoba
Freshwater Drum
Northern Pike
Perch
Pike
Sauger
Walleye
Yellow Perch
---
Lake Manitoba Photo Gallery
Lake Manitoba Statistics & Helpful Links
Spread the word! Share our Lake Manitoba article with your fellow Lake Lubbers!