Inner and Outer Alster Lakes, Hamburg, Germany
Also known as:  AuBenalster and Binnenalster
Welcome to the ultimate guide for history, statistics, local fun facts and the best things to do at Inner and Outer Alster Lakes.
If you're considering Inner and Outer Alster Lakes vacation rentals, we've made it super easy to explore accommodations and nearby hotels using the interactive map below. Simply click on a listing to compare similar properties, best rates and availability for your dates. Or keep scrolling to read our Inner and Outer Alster Lakes guide!
Inner and Outer Alster Lakes visitor and community guide
Feet pounding the pavement, she hits her stride running towards the dawn as the light turns from gray to the first clear light of day. Grassy parks and small still sleeping cafes line one side and to her other side the sparkling waters of Outer Alster Lake stretch across the center of Hamburg, Germany. Known as the "Jewel of Hamburg," Outer Alster along with its sister lake Inner Alster has been the heart of Hamburg since the 1100's. Today the lakes offer respite from hectic urban life and provide residents and visitors alike with a chance to play on the water.
Inner Alster Lake, also known as Binnenalster, and Outer Alster Lake or AuBenalster are man made reservoirs on the Alster River. In 1190 the Alster River was dammed for a watermill, and in 1235 a dam for a second mill completed the impoundment. The lake remained one reservoir, however, until the 17th century when the fortifying walls of the City of Hamburg separated it. Inner Alster referred to the portion of lake within the city walls and Outer Alster is the part outside. The old city walls no longer exist and the lakes are delineated by the car and train bridges that span them. The Inner Alster Lake is 49 acres and the Outer Alster Lake is 395 acres. The Alster River flows into the Outer Alster Lake, then to the Inner Alster Lake and finally on to the Elbe River.
Surrounded by restaurants, shop, and bars, Binnenalster is a popular place to pause during the day and watch the boats glide across the lake. In the summer, a fountain shoots a jet of water above the lake. AuBenalster is ringed with a jogging trail and public parks. The 173-acre Alster Park has a variety of sculptures and is the perfect place to take a break to people watch or picnic. Both lakes can be explored by boat, and there is plenty of room to sail, row, kayak or canoe. Visitors can rent boats to cruise around the lakes or for those less adventurous, there are tour boats for site seeing. The first weekend in September the shoreline of the lakes explode with food, music and street vendors. Alstervergnugen means "Alster Enjoyment" and is Hamburg's street fair around the lakes.
Hamburg is in northern Germany between the North Sea and the Baltic Sea. It is known as a city of harbors, but Hamburg began as a fortress. Around 830 the fortress of Hammaburg started settlement in the area. As Hamburg's port and harbors grew in importance the city grew up around them. Today, Hamburg is a busy urban center with a rich sense of its history. There is real estate available for sale for those wishing to relocate and an abundance of things to amuse guests. Visitors can browse through the shops, dine in one of the many restaurants and tour the museums. There is even a zoo dating back to 1848.
After a day on the water or wandering the city, there are plenty of lake view vacation rentals or world class hotels to retire to. As night falls, the bars and clubs open, and the nightlife wakes up. The party goes on until dawn and the day starts again all set against the backdrop of the "Jewel of Hamburg," the Alster Lakes.
Custom Inner and Outer Alster Lakes house decor
Read our full review of these personalized lake house signs.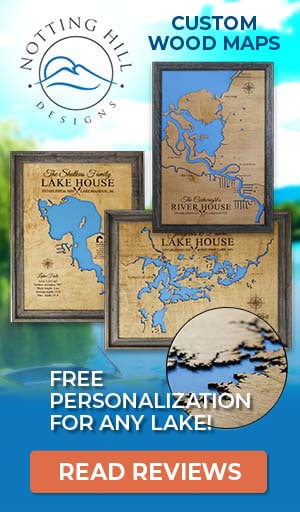 Things to do at Inner and Outer Alster Lakes
Boating
Sailing
Canoeing
Kayaking
Picnicking
Hiking
Museum
---
Best hotels and vacation rentals at Inner and Outer Alster Lakes
The Inner and Outer Alster Lakes map shown above is a simple and stress-free way to search for trip accommodations. But if you want to take a deeper dive to find the ideal waterfront home, cabin, condo, hotel or resort, visit our favorite lodging partners by clicking the buttons below.
Note: These are affiliate links so we may earn a small commission if you book through them. While there is no extra cost to you, it helps provide resources to keep our site running (thank you)! You can read our full disclosure policy here.
---
Inner and Outer Alster Lakes photo gallery
New photos coming soon!
Inner and Outer Alster Lakes statistics & helpful links
We strive to keep the information on LakeLubbers as accurate as possible. However, if you've found something in this article that needs updating, we'd certainly love to hear from you! Please fill out our Content Correction form.
Advertise your Inner and Outer Alster Lakes vacation rental
LakeLubbers will soon offer homeowners and property managers the opportunity to to showcase their vacation rentals to the thousands of lake lovers searching our site daily for accommodations. If you'd like additional details, please contact our advertising team here.
Looking for the Inner and Outer Alster Lakes forum?
LakeLubbers previously offered visitors the ability to create accounts and participate in lake forums. When we overhauled the site's content management system in 2021 we had to disable those features. We're evaluating options and welcome your comments and feedback here.
We also encourage you to join our lake-lovin' community on Facebook and Instagram!
Spread the word! Share our Inner and Outer Alster Lakes article with your fellow Lake Lubbers!