Cowpen Lake, Florida, USA
Lake Locations:
USA - South - Florida - Cross Florida -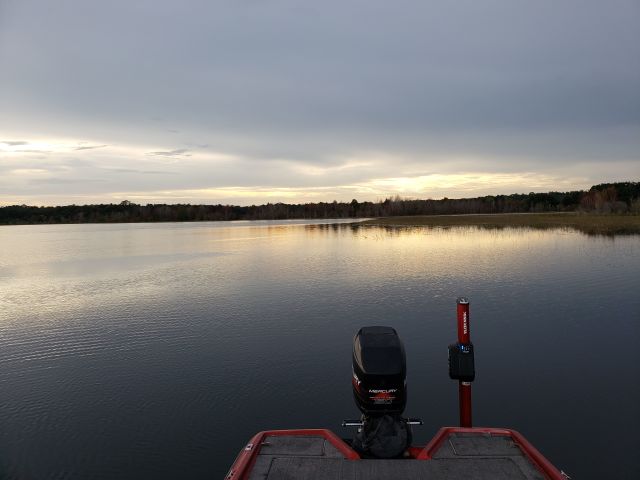 Many pockets and sinkholes dot the landscape of central Florida. Cowpen Lake is one of the scores of small lakes and marshes of Florida's natural treasures. The lake is in the Cross Florida Region, represented largely by the Marjorie Harris Carr Cross Florida Greenway which runs across Florida from the eastern border to the west. The 110-mile greenway, once the site of a canal, gives visitors access to a mixture of historical and environmental attractions.
Cowpen Lake, which was one of the stops naturalist William Bartram made on his famous travels through the southern states, is a notably shallow lake with an irregular shoreline. The meandering shoreline, about seven miles long, was created by a number of sinkholes that have joined together over time. Cowpen Lake, with depths that increase at the center of each sinkhole, has largemouth bass, gar, bluegill, redear sunfish and bowfin.
Putnam County offers a plethora of things to do and see. Just a stone's throw away from Cowpen Lake is the St. John's River and the historic riverside town, Palatka. Along with the Ocklawaha River, Lake George, Crescent Lake and Rodman Lake, St. John's is the bass capital of the world. Aside from great fishing the river also offers superb boating and kayaking opportunities. In Palatka alone, you can revisit history at the Putnam Historic Museum or explore an exquisite home more than a century old. The David Brown Railroad Museum and Mt. Royal Indian Temple Mound will intrigue the curious visitor. For the art lover, opportunities to view local artwork abound at various centers and galleries.
Full of natural wonders, much like Cowpen Lake, Putnam County also provides plenty of opportunities to explore Florida's natural beauty and wildlife. The Ravine State Gardens in Palatka features a 100-foot ravine with hiking trails and stunning gardens. The gardens are also a great place to view birdlife. Another place ideal for bird watching is along the banks of the St. Johns River where you will sight southern bald eagles, herons and egrets. The Rodman Recreation Area, south of Palatka, provides picnic, camping and hiking facilities. In the area you can look for a variety of Florida birds such as the swallowtail kite, woodpecker, jay, hawk, anhinga, coot, duck, white ibis and others. Other possible sites of interest include the Welaka National Aquarium and the Welaka State Forest.
Cowpen Lake, so named for the cow pens that once existed on the site and that used to serve traveling cattle ranchers, is an ideal setting for a quiet home. You will enjoy the refreshing quiet of the natural environment away from the busyness of city life. In such an easy and laid back part of Florida, where the towns are still marked by their hospitality, there are also many dynamic experiences awaiting you. Real estate property on Cowpen Lake includes waterfront lots where the bird sounds and the reflections on the water are what you wake up to and the comfort of a life in serenity is what you have always wanted.
Things to do at Cowpen Lake
Fishing
Boating
Kayaking
Camping
Picnicking
Hiking
Wildlife Viewing
Birding
State Forest
Museum
Fish species found at Cowpen Lake
Bass
Black Bass
Bluegill
Bowfin
Gar
Largemouth Bass
Redear Sunfish (Shellcracker)
Sunfish
---
Cowpen Lake Photo Gallery
Cowpen Lake Statistics & Helpful Links
Spread the word! Share our Cowpen Lake article with your fellow Lake Lubbers!