Calabogie Lake, Ontario, Canada
Lake Locations: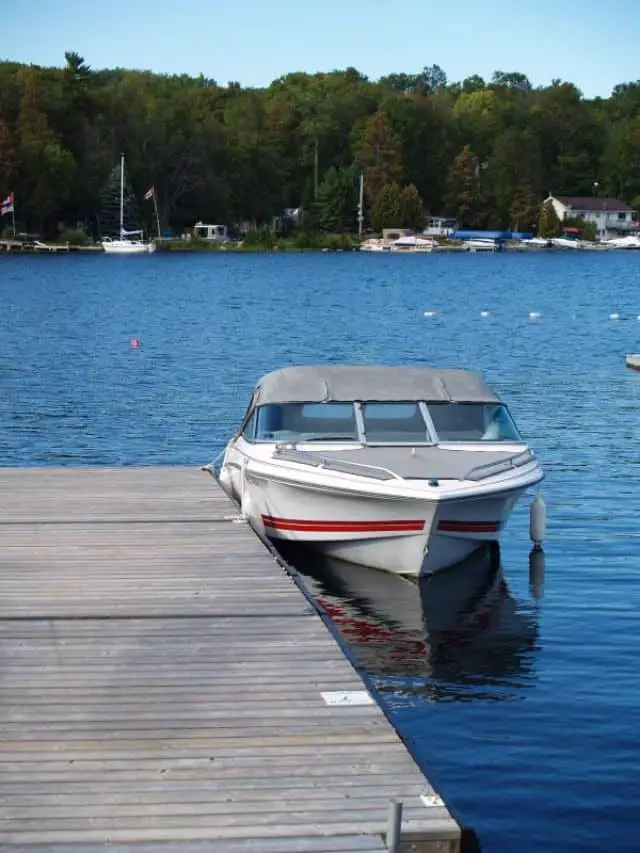 About 10,000 years ago a glacier retreated across what would become Ontario, leaving over a quarter of a million lakes in its wake. The ice-scour lakes are too numerous to count, and with so many, it might seem hard for any single lake to stand out. Calabogie Lake in Renfrew County, however, more than makes its presence known. Tucked away in the southeast corner of the Madawaska Highlands, Calabogie Lake has earned a reputation as a fantastic place to relax or retire.
Calabogie Lake is a natural lake, but during World War I the Calabogie Light and Power Company built a dam for hydroelectric power. It took only seven months in 1917 to build the Calabogie Generating Station, and Ontario Power Generation bought it in 1929; it is still generating power today. Part of the Madawaska River Watershed, Calabogie Lake is one of several hydroelectric dams on the Madawaska River. The river stretches 168 miles from its headwaters in Algonquin Provincial Park to its confluence at the Ottawa River. During the mid to late 1800's, the Madawaska River was used to transport logs for timber, and by post World War II, it was part of a dramatic increase in hydroelectric power stations. In addition to providing power, today the reservoirs along the river draw visitors to their water for recreation and fishing.
Including Grassy Bay Wetland, Calabogie Lake has 3,362 surface acres of water. Grassy Bay Wetland was separated from the main lake in the late 1800's by a causeway for the Kingston and Pembroke Railway. The 1,087-acre wetland was named a Provincially Significant Wetland and provides a valuable waterfowl stop and rearing area. Water on Calabogie Lake can fluctuate as much as a foot and a half over the course of a day because of power generation. The fluctuations impact Grass Bay more than the main lake, so Ontario Power Generation monitors them closely to protect the wetland and fishery.
Calabogie Lake is considered a cool-water fishery with abundant populations of large and small mouth bass, herring and northern pike. The black crappie population is growing in number, putting some pressure on the walleye fishery. Walleye, however, are continuing to be stocked, and an effort has been made to improve their spawning grounds at Constant Creek. A size and catch limit is also in place, increasing the size of the available walleye. The Calabogie Fish and Game Club helps manage the fishery and hosts an annual fishing derby. When the lake freezes in the winter, anglers flock to the lake for ice fishing.
Truly a four-season resort, Calabogie Lake has a lakeside downhill ski resort and miles of cross-country ski, snow mobile and ATV trails. Ice skaters can glide across the frozen lake, stopping at one of the waterfront restaurants to warm up with hot chocolate. In the spring, summer, and fall, golf courses, trails for hiking and biking, and swimming beaches round out the activities. Access to the lake is from a municipal boat launch, and there are private canoe, kayak and paddle boat rentals. The lake is ringed with forested hills with year-round residences and vacation rentals tucked in among the trees. It is becoming a well-known retirement destination, and there is real estate for sale for those who want to extend their stay.
Calabogie Lake is an hour away from Ottawa, Canada's capital city, and just 10 minutes from Burnstown. A charming artist's community with galleries, studios and shops, Burnstown is a great day trip from Calabogie Lake. Start the day at the coffee shop, then onto browse through the shops filled with handcrafted and one-of-a-kind items. After lunch in one of the town's quaint restaurants, there are several practitioners offering spa treatments and ways to refresh and rejuvenate before returning to Calabogie Lake.
Whether it is relaxing on the deck, watching the loons glide across the smooth water, or racing on water skis behind a speeding boat, Calabogie Lake has something to please everyone.
Things to do at Calabogie Lake
Vacation Rentals
Fishing
Ice Fishing
Boating
Swimming
Beach
Canoeing
Kayaking
Water Skiing
Golf
Hiking
Ice Skating
Biking
Downhill Skiing
Provincial Park
Fish species found at Calabogie Lake
Bass
Black Crappie
Crappie
Northern Pike
Perch
Pike
Smallmouth Bass
Walleye
---
Calabogie Lake Photo Gallery
Calabogie Lake Statistics & Helpful Links
Spread the word! Share our Calabogie Lake article with your fellow Lake Lubbers!