Bayou D'Arbonne Lake, Louisiana, USA
Lake Locations:
USA - South - Louisiana - Sportsman's Paradise -
Also known as:  Lake D'Arbonne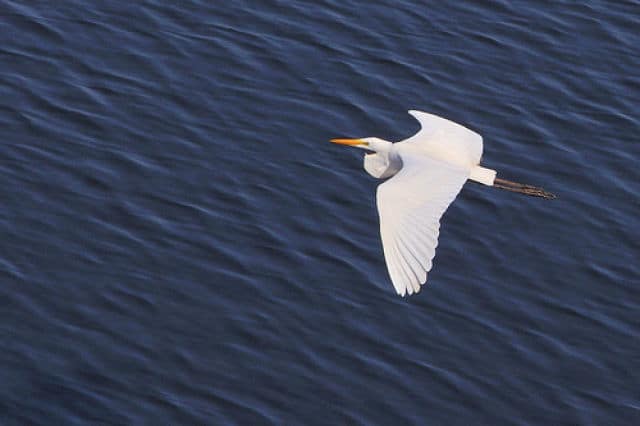 Bayou D'Arbonne Lake covers 15,250 acres in northern Louisiana's Sportsman's Paradise tourism region, near the Arkansas and Mississippi borders. Fed mainly by Bayou D'Arbonne, the lake's primary recreational activities are fishing, swimming, canoeing and kayaking.
Roughly 80% of Bayou D'Arbonne Lake falls within Union Parish; the other 20% is in Lincoln Parish. It has an average depth of eight feet, a maximum depth of 40 feet, and about 100 miles of shoreline. The lake is shaped like an irregular "Y," and was dammed in 1963 to provide water for industrial, agricultural and recreational pursuits. With many homes surrounding the lake, visitors can find vacation rentals and vacation homes for sale.
Fishing for crappie is phenomenal at Bayou Lake D'Arbonne, with specimens averaging 1.25 pounds and maxing out at just over three pounds. Crappie prefer shallow water during February to May. Catfish, bass, perch, panfish and bream are also plentiful. In 2000, a lake-record bass topped 15 pounds. Fish are stocked by the Louisiana Wildlife and Fisheries Commission. A Louisiana state fishing license is required.
The western branch of Bayou D'Arbonne is adjacent to Lake D'Arbonne State Park, a protected area featuring 655 acres of pine forests, green hills and valleys. There are three trails (Orange Trail, Green Trail, and Blue Trail) of one mile or shorter. White Trail covers four miles. A visitors' center, lighted tennis court, swimming pool, campsites and playgrounds make this park a perfect place for a day's outing with the family, or for a multi-day vacation.
North of Bayou D'Arbonne Lake you'll find the Upper Ouachita National Wildlife Refuge, covering 42,594 acres of wetlands that draw and support migratory birds. The refuge is home to endangered and threatened animals such as the red-cockaded woodpecker and the Louisiana black bear. Deer, turkeys, alligators, beavers and bald eagles can also be observed here. The Ouachita River bisects this beautiful refuge, which includes upland pine forests and bottom-land hardwood forests.
Southeast of Bayou D'Arbonne Lake you'll find the D'Arbonne National Wildlife Refuge, near West Monroe and on the western flank of the Mississippi Alluvial Valley. It serves primarily as a safe haven for waterfowl, alligators, bald eagles and other birds and wildlife. The 13-mile Bayou D'Arbonne runs through the refuge.
There are plenty of other attractions near Bayou D'Arbonne Lake. Chimin-A-Haut State Park offers 503 acres of scenic nature trails, campsites and cabins. History buffs cannot miss out on Poverty Point State Historic Site, an archaeological wonderland of Native American ceremonial mounds constructed between 700 B.C. and 1700 B.C. Golfing is superb at the Lake D'Arbonne Country Club.
Farmerville is an interesting historical town located near Bayou D'Arbonne Lake. This land was granted to John Honeycutt by the Spanish government in 1790. He used it as a trapping ground for animals. By 1839 a town had been plotted on this territory, and by 1842 Farmerville had been chartered and incorporated. Various museums and historically significant sites provide hours of fascinating exploration and fun for the whole family.
With its perfect balance of isolated tranquility and the development of creature comforts, Bayou D'Arbonne Lake is a dream come true for anglers and other vacationers.
Things to do at Bayou D'Arbonne Lake
Vacation Rentals
Fishing
Swimming
Swimming Pool
Canoeing
Kayaking
Golf
Tennis
Camping
Cabin Rentals
Hiking
Wildlife Viewing
Birding
National Wildlife Refuge
State Park
Museum
Playground
Fish species found at Bayou D'Arbonne Lake
---
Bayou D'Arbonne Lake Photo Gallery
Bayou D'Arbonne Lake Statistics & Helpful Links
At LakeLubbers.com, we strive to keep our information as accurate and up-to-date as possible, but if you've found something in this article that needs updating, we'd certainly love to hear from you!
Please let us know about it on our Content Correction form.
Spread the word! Share our Bayou D'Arbonne Lake article with your fellow Lake Lubbers!