Baccarac Lake, Mexico
Lake Locations:
Also known as:  La Presa de Bacurato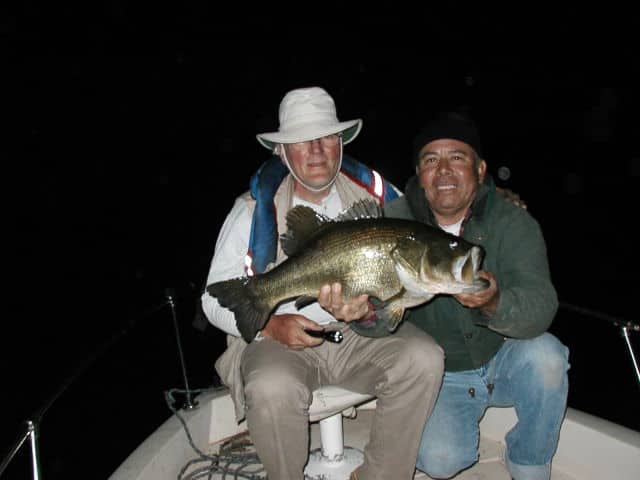 Lake Baccarac, also known as La Presa de Bacurato, is located in the Northern Pacific tourism region of Mexico, just 20 minutes from the old gold mining town of Bacubirito. Against a backdrop of the Sierra Madre Occidental Mountain Range in Sinaloa, the man-made reservoir covers 30,000 acres with an average depth of 115 feet and a maximum depth of about 326 feet. Fed by the Sinaloa River, the lake is about 25 miles long. The Presa Diaz Ordaz Dam, named for Gustavo Diaz Ordaz-former president of Mexico-was completed in 1978.
Lake Baccarac is known for bass fishing and holds the record for the largest bass caught in Latin America at 19.1 pounds. Claims of catches as large as 24 pounds are common but haven't been verified. Stocked with Florida bass in 1978, popular fishing lore says the bass spawn multiple times each year due to the tropical climate. High-protein tilapia and shad are plentiful in the lake, providing a ready food source to allow lake bass to grow to these huge sizes. Anglers nearly always leave with a couple of 10-pound bass; double-digit fish weights are almost the norm here. Reports of daily catches between 75-150 pounds aren't uncommon.
Even if visitors aren't avid anglers, the scenery alone is reason enough to visit Lake Baccarac. The State of Sinaloa is known for its stunning coastal panoramas, winding rivers and valleys, and pristine mountain peaks. The word "Sinaloa" is derived from a combination of indigenous words that translate to "round dragon fruit." Temperatures usually reach 84-90 degrees Fahrenheit under sunny skies. While real estate properties are scarce along this highly desirable lake, there are a handful of upscale lodges offering all the comforts of home. One local hotel even features a 5,200-foot private landing strip. Visitors usually fly to Los Mochis, about three hours away by car.
Lake Baccarac is nothing short of a fisherman's paradise. Unbeatable bass fishing , a friendly ambiance, fantastic scenery and beautiful weather: who could ask for a better Mexican lake vacation?
Things to do at Baccarac Lake
Fish species found at Baccarac Lake
Bass
Largemouth Bass
Shad
Tilapia
---
Baccarac Lake Photo Gallery
Baccarac Lake Statistics & Helpful Links
Spread the word! Share our Baccarac Lake article with your fellow Lake Lubbers!