Rangkul Lake & Shorkul Lake, Tajikistan
Also known as:  Ozero Rangkul, Ozero Shorkul
Welcome to the ultimate guide for history, statistics, local fun facts and the best things to do at Rangkul Lake & Shorkul Lake.
If you're considering Rangkul Lake & Shorkul Lake vacation rentals, we've made it super easy to explore accommodations and nearby hotels using the interactive map below. Simply click on a listing to compare similar properties, best rates and availability for your dates. Or keep scrolling to read our Rangkul Lake & Shorkul Lake guide!
Rangkul Lake & Shorkul Lake visitor and community guide
Those with a taste for unusual and somewhat extreme adventure will certainly want to put Rangkul and Shorkul Lakes on their list. These two natural, scenic lakes in the Pamir Mountains of Tajikistan are accessible by 4-wheel drive vehicles. Tajikistan, a country with over 50% of its landmass at over 9,800 feet in elevation, is unique and historic. The Pamirs were part of the Southern route of the Silk Road. The country, although inhospitable during the long, cold winters, has been inhabited for the better part of 4,000 years.
Rangkul Lake, or Ozero Rangkul, is the larger of the two with about 1,980 acres of surface. A short distance to the west, Ozero Shorkul covers about 1,730 acres. The two are connected by a natural channel, the Uziukdar'ia or Iziuk Channel. Rangkul Lake is a freshwater lake which gains its water in this desert climate mostly from snowmelt. Shorkul Lake is brackish. During spring flooding, both lakes expand considerably. Small villages of local Tajik people are located near the lakes. The primarily Muslim population engages in livestock herding during the short cool summers. Both lakes are shallow, so they freeze completely in winter, making it impossible for fish to live. In summer, however, a variety of insects swarm around the lakes amid the prolific rushes and marsh grasses. The lakes are incredibly scenic, with blue waters rimmed by green rushes and grasses against the backdrop of craggy peaks and glaciers crowning some of the highest valleys.
There are no modern hotels or tourist facilities at Shorkul and Rangkul Lakes. A growing network of homestays and tourist yurts provides basic lodgings to those who come to climb the nearby mountains. Tourists who come for the day can visit ancient Kyrgyz graves or the rock outcropping called Chiragh Tash. The name translates to 'lamp rock', with an attendant legend that says a light shines from a cave 40 feet above the ground in the eastern side. Legend says that the light is the eye of a dragon guarding an ancient treasure within the cave. The legend was repeated to the English-speaking world by two visitors during the Great Game period in the late 1800s. Knowledge of the Great Game reached Western consciousness via Rudyard Kipling's novel "Kim". The 'great game' itself was a period of geopolitical rivalry in Central Asia between Great Britain and Russia. Geopolitical strife has been the situation in Tajikistan for over a thousand years.
From Rangkul Lake, visitors can see the peak of Mustagh Ata in China's Tashkurgan Autonomous County. Called 'Father of the Ice Mountain' at 24,757 feet, the mountain is on the other side of the Sarikol range. The area between the two lakes contains marshes and wetlands highly attractive to a variety of birds. Because of its unique setting, the area was named the Rangkul Valley IBA or Important Bird and Biodiversity Area in 2006. The protected area includes 398,349 acres, including 3,700 acres of wetland. Some of the birds seen here are the Tibetan snowcock, Himalayan snowcock, alpine chough, Himalayan vulture, bar-headed goose and Brandt's mountain finch.
It seldom rains in this high mountain desert valley. The only vegetation growing on the dry desert are low shrubs and perennial grasses. Wind is nearly constant, and windstorms can occur at any time. Tajikistan's population is quite poor, and the chief exports are cotton and aluminum. There is a large potential for hydroelectricity due to mountain snowmelt,and some in government hope that development of hydroelectric power can offer a more stable export commodity, providing a higher quality of life for its people. The small country is about 55,000 square miles, and divided into two main districts. Rangkul Lake and Shorkul Lake lie within Gorno-Badakhshan Autonomous Oblast in the eastern half of the country.
Bordered by China, Afghanistan, Uzbekistan and Kyrgyzstan, Tajikistan has been ruled by Persia, the Mongol Empire, the Hephthalite Empire and most recently, Russia and the former Soviet Union until 1991. Due to its remote location, the populace retains remnants of a variety of cultures and religions. The people love music and dance and are hospitable to strangers. Under Soviet rule, some rudimentary roads were built and the country gained a high level of literacy, although it still struggles with basic infrastructure, health services and economic opportunity. Now a democratic republic, its president and parliament are elected by the populace. Tourism is one of the ways which the country hopes to raise its standard of living. Tourists are warmly invited, and the visa system has been streamlined to provide faster access to travel paperwork. A growing tourism industry is creating tour itineraries with lodgings.
Murghab is the nearest town, a growing city of 4,000 people. Tours to the lakes usually begin here. Late May to early September is the best time to come. Weather conditions make many of the roads impassible six months out of the year. Although the lowest valleys may be hot, up here at 12,400 feet, it will no doubt be cool . . .even downright chilly after sunset. Call a travel agent and start planning your 'extreme' adventure.
*Statistics listed are for Rangkul Lake. Official sources differ somewhat in statistics for these lakes, so the numbers should be considered a general guide.
Custom Rangkul Lake & Shorkul Lake house decor
Read our full review of these personalized lake house signs.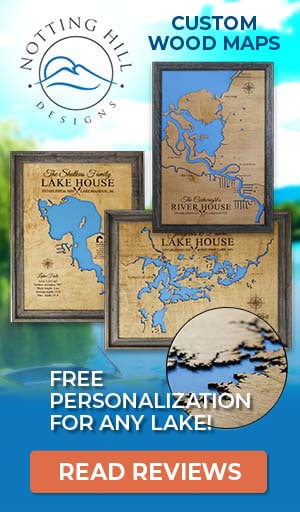 Things to do at Rangkul Lake & Shorkul Lake
Vacation Rentals
Fishing
Birding
---
Best hotels and vacation rentals at Rangkul Lake & Shorkul Lake
The Rangkul Lake & Shorkul Lake map shown above is a simple and stress-free way to search for trip accommodations. But if you want to take a deeper dive to find the ideal waterfront home, cabin, condo, hotel or resort, visit our favorite lodging partners by clicking the buttons below.
Note: These are affiliate links so we may earn a small commission if you book through them. While there is no extra cost to you, it helps provide resources to keep our site running (thank you)! You can read our full disclosure policy here.
---
Rangkul Lake & Shorkul Lake photo gallery
New photos coming soon!
Rangkul Lake & Shorkul Lake statistics & helpful links
We strive to keep the information on LakeLubbers as accurate as possible. However, if you've found something in this article that needs updating, we'd certainly love to hear from you! Please fill out our Content Correction form.
Advertise your Rangkul Lake & Shorkul Lake vacation rental
LakeLubbers will soon offer homeowners and property managers the opportunity to to showcase their vacation rentals to the thousands of lake lovers searching our site daily for accommodations. If you'd like additional details, please contact our advertising team here.
Looking for the Rangkul Lake & Shorkul Lake forum?
LakeLubbers previously offered visitors the ability to create accounts and participate in lake forums. When we overhauled the site's content management system in 2021 we had to disable those features. We're evaluating options and welcome your comments and feedback here.
We also encourage you to join our lake-lovin' community on Facebook and Instagram!
Spread the word! Share our Rangkul Lake & Shorkul Lake article with your fellow Lake Lubbers!