Pelican Lake-Crow Wing County, Minnesota, USA
Lake Locations:
USA - Midwest - Minnesota - Central -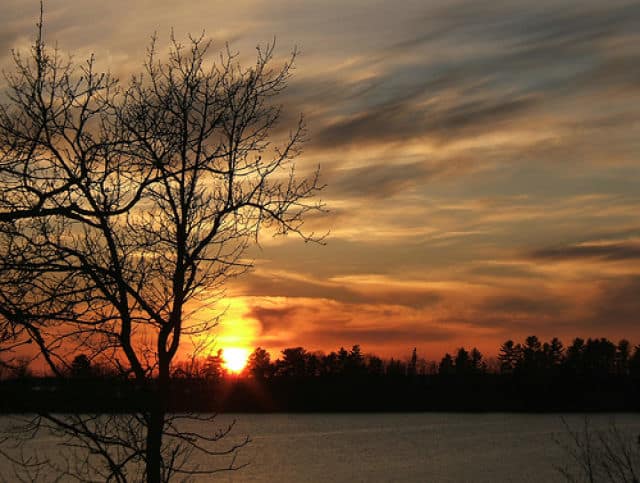 Long a traditional vacation lake in Minnesota's Central region, Pelican Lake is the second-largest lake in the Brainerd Lakes area. Over 8,000 acres of water recreation have been attracting lakelubbers to the area for at least 100 years. Pelican lake, in Crow Wing County, was one of the first to offer resort properties and vacation rentals to vacationers heading north to escape the city heat each summer. In the early part of the last century, personalities such as Clark Gable and Carole Lombard vacationed here. At one time, the nearly 23-mile shoreline was dotted with groups of housekeeping cabins and fishing lodges. Now, most have been replaced with increasingly upscale summer and year-round homes. Even the remaining resorts have changed, although some thing remain the same: Pelican Lake is still noted for exceedingly clear water, great fishing, and tons of water-based recreation.
All types of water sports are enjoyed at Pelican Lake: power boating, waterskiing, tubing, wakeboarding, jet skiing, sailing, pontooning, canoeing and kayaking all take place here. A public swimming beach at the Pelican Beach Day-Use Area on the southeastern shore gives visitors access to the refreshing waters, with restrooms and a picnic area. Four public boat launch sites and a privately-owned marina offer plenty of places to launch private boats. The marina also rents all kinds of boats: canoes, kayaks, paddleboards, 14-foot fishing boats with motors, and deluxe pontoons for family excursions. For those who prefer to let an experienced captain handle the navigation, a 100-passenger paddle-wheeler takes sightseers on two-hour cruises several times each week. The paddle-wheeler is also available for chartered dinner cruises and corporate and family events. Fishing guides can also be engaged at the marina. And Pelican Lake's famed walleye fishing draws many anglers who engage their services.
Walleye thrive in Pelican Lake. In fact, the lake is known as one of Minnesota's best walleye fishing lakes. The Minnesota Department of Natural Resources stocks walleye regularly in the lake, where they appear anxious to do battle with fishermen. Several things make Pelican Lake such a superb fishing lake. The exceedingly clear water allows light penetration – and therefore aquatic vegetation growth – as deep as 26 feet. The lake bottom is anything but flat, with many holes and ridges providing excellent cover for breeding and fishing. Bluegill, cisco, crappie, largemouth bass, northern pike, sunfish, walleye, yellow perch and rock bass are all caught here, giving the lake a word-of-mouth reputation as an angler's dream lake. Fishing tournaments are regularly held on Pelican Lake. In fact, winter is nearly as productive as summer, with an entire village of ice fishing shanties on productive coves and above certain ridges. Ice shanties, called fish houses, can be rented from the resort that owns the marina.
Most of the shoreline of Pelican Lake is privately-owned and developed with cottages and homes. Two long-time resorts have managed to weather the transition from resort lake to residential. One is still the older-style family housekeeping cottages with a shallow beach great for families with children. The resort has been a tradition for many families through several generations. These repeat visitors often schedule their favorite cottage a year in advance. Other, similar resorts can be found along the roads circling Pelican Lake, but are actually on other, nearby lakes on the opposite side of the road.
The other long-lived resort has evolved into a full-service resort community, complete with elegant lodge, golf course, condos and residential rentals, timeshares, RV park with deeded lots, and permanent homes. The lodge serves excellent country-club-style meals. The small City of Breezy Point has grown near this resort. The village was originally called Pelican Lake, but the other Pelican Lake in Otter-Tail County and Pelican Rapids confused items addressed to Pelican Lake. The town eventually decided to become Breezy Point. It is difficult to tell where the city ends and the resort begins as many activities involve both. An indoor ice arena is managed by the resort and sponsors an amateur hockey team and youth hockey camps. In the immediate area are facilities for biking, hunting, antiquing, horseback riding, and snowmobiling. In fact, the resort rents snowmobiles and produces a full range of winter activities to keep both visitors and locals amused.
One of the more curious activities is a 'snow golf' course on frozen Pelican Lake, which may be six or nine holes, depending on how many fish houses are in place when it is laid out. Players use regular clubs to hit green-tinted tennis balls across (dyed) 'greens', 'tree-lined' fairways, and between some highly unusual hazards. There is usually someone taking photographs of these intrepid golfers. The annual Ice Fest includes such activities as an ice slide, broomball tournament, horse and dog sleigh rides, power ice auger world championships, bonfires, fireworks and much more. Other winter activities in the area include a nearby downhill ski area with ski lessons, snow-making capabilities, and equipment rental. The Tubing Hill near the resort provides a tow rope to tow tube-riders to the top so they can navigate their tubes downhill.
Pelican Lake certainly isn't the only lake in the Brainerd Lakes area, but is likely one of the most popular. Located about 140 miles from both Duluth and Minneapolis-St Paul, Pelican Lake is the perfect distance for a weekend getaway or a summer home. The entire Brainerd Lakes area holds a wealth of activities and services for tourists and holiday visitors. Scores of lakes, small and large, dot the landscape, offering water sports, fishing and vacation getaways. During the summer season, there is always a fair or festival going on in the immediate area. Campgrounds can be found nearby on other, smaller lakes in the area. A section of the Superior National Forest is within a few miles of Pelican Lake and offers plentiful hiking and wildlife watching opportunities. Between the variety of lodgings and available real estate in the area, every lakelubber can find the perfect Pelican Lake retreat. So, come for a week, stay for a lifetime.
Things to do at Pelican Lake-Crow Wing County
Vacation Rentals
Fishing
Fishing Tournaments
Ice Fishing
Boating
Sailing
Swimming
Beach
Canoeing
Kayaking
Jet Skiing
Water Skiing
Wakeboarding
Tubing
Golf
Tennis
Camping
Campground
Picnicking
Cabin Rentals
Hiking
Biking
Downhill Skiing
Snowmobiling
Horseback Riding
Hunting
Wildlife Viewing
National Forest
Antiquing
Fish species found at Pelican Lake-Crow Wing County
Bass
Black Bass
Bluegill
Cisco
Crappie
Largemouth Bass
Northern Pike
Perch
Pike
Sunfish
Walleye
Yellow Perch
---
Pelican Lake-Crow Wing County Photo Gallery
Pelican Lake-Crow Wing County Statistics & Helpful Links
Spread the word! Share our Pelican Lake-Crow Wing County article with your fellow Lake Lubbers!