Lake Nasworthy, Texas, USA
Lake Locations:
USA - Southwest - Texas - Hill Country - Panhandle Plains -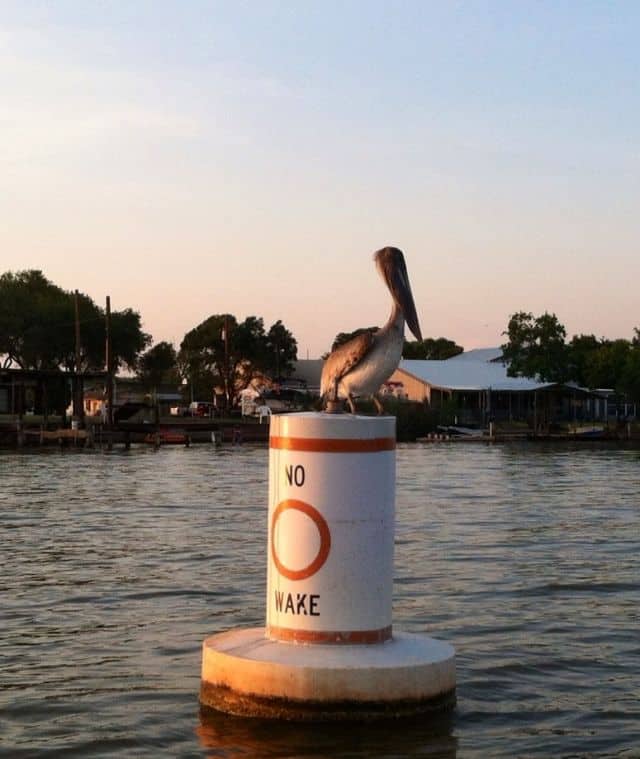 In the heart of Texas, Lake Nasworthy is a cool place in the heat of summer. This lake provides a welcome spot of relief, beckoning visitors to submerge themselves in its cooling waters. The 1,380-acre lake is set in middle Texas, located within six miles of its northeast neighbor, the City of San Angelo in Tom Green County. Lake Nasworthy sits on the border of the state's Hill Country and Panhandle Plains tourism regions.
Prior to 1930, the area was without a lake, and the West Texas Utilities Company began the project of creating Lake Nasworthy's artificial body of water in 1929. Racehorse owner John R. Nasworthy owned the land and gave the company permission to fill the area with water. The goal in building Lake Nasworthy was to supply San Angelo with municipal and industrial water. Farmers were also given access to the newly-formed lake for irrigation purposes. San Angelo city purchased the water rights to Lake Nasworthy in 1950 and retains them still today.
Lake Nasworthy, located on the South Concho River, a tributary of the Colorado River, is a relatively shallow earthfill dam with a maximum depth of 29 feet. The lake's water level remains steady throughout the year due to discharge from Twin Buttes Reservoir, which sits directly west of the lake. Water clarity for the lake is described as "slightly stained," but this quality provides for a plethora of aquatic life.
A helpful summer breeze sets cattails swaying along much of Lake Nasworthy's shoreline, while alligator weed clusters in other shallow patches. Additional plant life present in the reservoir — including coontail, sago pondweed and star grass — provides the perfect habitat for a variety of fish species. Anglers can cast out their lines in hopes of hooking white bass, largemouth bass, white crappie or several species of catfish, all of which are predominant fish species in the lake. Sunfish and hybrid striped bass are only stocked periodically and are harder to snag, but two marinas around the lake are fully stocked for the fisherman's needs.
Fishing is not the only reason visitors frequent Lake Nasworthy year-round. One can easily find sailboats, wakeboards and waterskis skimming the water's surface. Water competitions and events, including annual drag boat races topping 250-miles an hour, keeps a lively atmosphere for those seeking thrilling activities.
Lake Nasworthy also has its calmer waters. With multiple boat access ramps available to the public, water enthusiasts can slip into the lake via canoe or kayak for wildlife watching or a leisurely afternoon on the water. Local bird counts have confirmed over 300 bird species in the area since 1980. Birders with a keen eye may spot eastern bluebirds, common snipes, ring-billed gulls and belted kingfishers around the lake throughout the year.
The surrounding area is rich in natural resources, offering a mixture of gently sloping farm and rangeland, prairies and a desert-like environment around Lake Nasworthy. Streams, rivers and lakes converge and separate throughout the county, offering something for everyone. The San Angelo area has three lakes — O.C. Reservoir, Twin Buttes, and Lake Nasworthy — and offer four more within an hour's drive. Parents looking for children's activities can take their young ones to Lake Nasworthy's Nature Center, which offers interactive displays, hiking trails and live animals.
While visiting Lake Nasworthy, hunting is included among many visitors' favorite activities. Hunters looking for access to larger wildlife may find white-tailed deer, pronghorn antelope and Rio Grande turkeys. Private landowners offer exotic game on their property, including oryx antelope, axis deer and fallow deer.
Days not spent on Lake Nasworthy's water can be spent learning about the area's history while at Fort Concho, an army outpost dating back to 1867. San Angelo State Park, another short 15-minute drive away, offers outdoor enthusiasts other activities such as orienteering, mountain biking or horseback riding on its 7,600 acres.
Once the sun has set and the day is done, Lake Nasworthy visitors chose between staying indoors or outdoors for the night. Multiple camp sites around the lake allow campers to park themselves under the stars in the evening. For those interested in a more social atmosphere, San Angelo is a quick 15-minute drive from the lake. Swing over to a saloon for dinner or take a walk through downtown to admire murals depicting the town's history.
For those who need a soft bed to fall into after a long day on the water, Lake Nasworthy offers both lakeside vacation rentals and real estate. Whether a family is looking to get out of the big city or a group of friends is celebrating an annual get together, memories are made in and out of the water. The city's airport is less than five miles from the lake, making it easy for anyone to hop off the plane, out of one's travel gear and into the lake's welcoming embrace.
Lake Nasworthy visitors will find much to be happy with in this water setting. From watching heart-pumping sports like drag boat racing to listening to the soothing swish of a canoe paddle, Lake Nasworthy awaits those looking for escape.
Things to do at Lake Nasworthy
Vacation Rentals
Fishing
Boating
Sailing
Canoeing
Kayaking
Camping
Hiking
Biking
Horseback Riding
Hunting
Wildlife Viewing
Birding
State Park
Fish species found at Lake Nasworthy
Bass
Black Bass
Catfish
Crappie
Largemouth Bass
Striped Bass
Sunfish
White Bass
White Crappie
---
Lake Nasworthy Photo Gallery
Lake Nasworthy Statistics & Helpful Links
Spread the word! Share our Lake Nasworthy article with your fellow Lake Lubbers!