Lake Morey, Vermont, USA
Lake Locations:
USA - New England - Vermont - Eastern Vermont Gateways -
Also known as:  Fairlee Pond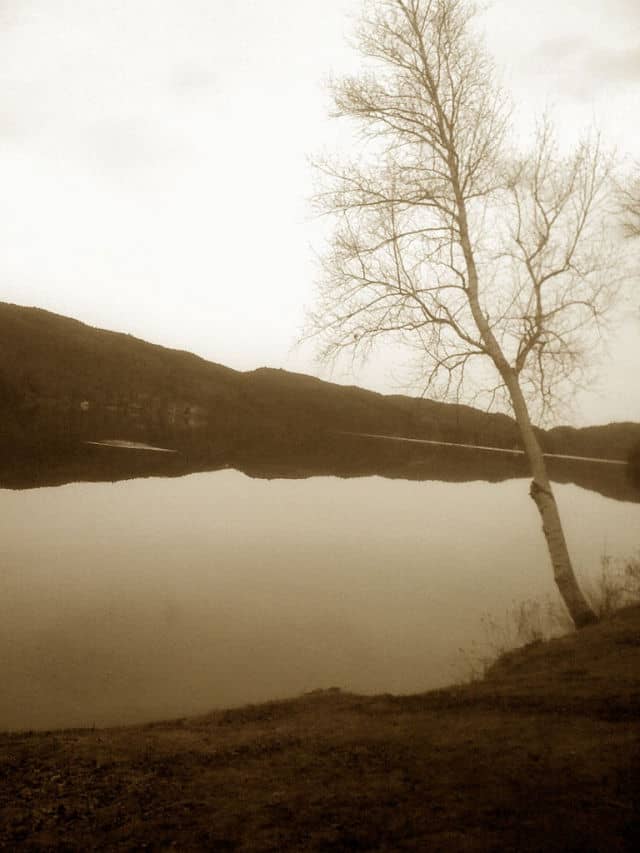 Located in one of Vermont's oldest and most historic areas, Lake Morey has been a summer camp getaway for generations. Just west of the Connecticut River in the Eastern Vermont Gateways region, Lake Morey has hosted summer camps for over a hundred years. Even before the creation of summer children's and family camps, Lake Morey had an unusual claim to fame. Originally called Fairlee Pond, the water body was re-named in honor of one of the area's most famous inventors.
In 1792, Samuel Morey launched the first steam-powered boat on Lake Morey – a full 20 years before Robert Fulton's famous Claremont. It seems Mr. Fulton took advantage of a loophole in the U.S. Patent Morey was issued, thereby receiving the recognition of becoming the first to invent the steamboat. Undaunted, Mr Morey went on to invent a gas-vapor engine that was a forerunner of the internal combustion engine. Samuel Morey lives on only in the memory of this small town and lake named after him.
There ia little record of when the natural lake was first dammed. Settlement in the area began before 1770. By the 1860's, Lake Morey was drawing summer visitors wishing to escape the heat of the cities to a cool lakeside retreat. One resort hotel still in existence was built in 1907, an early example of 'economic development through tax reduction': the town of Fairlee gave a leading citizen a five-year tax break if he would develop a resort hotel on the shore of Lake Morey. The hotel he built has been expanded over the years and still operates as a resort hotel/golf course/dining establishment.
The Lake Morey Protective Association was founded in 1907, making it the oldest lake association in the state of Vermont. The association works diligently to monitor water and environmental conditions and works with the town to maintain and plan activities at the town beach. The association plans and produces a variety of yearly activities for lake residents and visitors alike. The lake level is now set by law with minor variations for winter draw-down under the control of the lake association.
Lakelubbers at Lake Morey engage in sailing, pontooning, canoeing, kayaking wind surfing, water skiing and tubing. Boats are limited to a 40 mph speed limit and personal watercrafts are not allowed. Lake Morey residents are very proud of their resident loons, and all boaters are urged to give them a wide berth. Cottages are concentrated on the eastern side of the lake, mostly seasonal. Much of the north and west shoreline is owned by the Aloha Foundation which provides a series of summer camps for children.
Lake Morey is a fishing hotspot, with several species of fish caught here proving to be state record-holders. Champion largemouth bass, northern pike, pickerel, smallmouth bass and walleye have held state records from Lake Morey. The shallow lake is an excellent warm-water fishery, although brown trout are sometimes caught. There is a public boat launch at the south end of the lake near the town beach. A leisurely cruise along the lesser developed western shoreline rewards canoeists and kayakers with views of herons, geese, ducks and a variety of turtles, and frogs.
In winter, Lake Morey Ice Skating Trail is the longest ice trail in the United States, when ice conditions permit. The skating trail crosses the lake or skirts the perimeter to provide a wide-angle view of the entire shoreline. The Ice Skating Trail is the site of an annual Winter Fest in January, weather and ice conditions permitting. The trail also hosts speed skating marathons when ice conditions allow. Ice fishing, of course, is always popular.
The Aloha Foundation's Hulbert Outdoor Center on the north end of the lake offers various family and child-centered activities both winter and summer. As a community service, Hulbert offers activities centered around natural history and environmental education, hiking, canoeing, kayaking, high ropes and rock-climbing, multi-generational family camping, wilderness search and rescue, outdoor emergency medicine, leadership development and team-building. Between their camp locations on Lake Morey and Lake Fairlee, the Foundation provides camper scholarships to at least 100 disadvantaged children each year along with their regular camps.
Away from the lakefront, a variety of activities such as hiking and cycling keeps the visitor's interest. The many acres of public land provide ample opportunities for nature observation and exploration. Ski areas can be reached within an hour, and local trails offer plenty of opportunity for cross-country skiing, snowshoeing, dog sledding and snowmobiling.
Although there are few hotels near Lake Morey, many lakeshore cottage owners rent their properties as vacation rentals. Several bed-and-breakfasts are also located nearby. The town of Fairlee offers a diner, ice cream shop, general store, antique shops and a golf course nearby. There is even a vintage drive-in movie theater for a special treat. Real estate is sometimes found right on the lake but there is little vacant property for new construction. Montpelier and Barre are less than 40 miles away and Rutland a short hour-and-a-half drive. Lake Morey is the ideal spot to drop the kids off for camp, then sneak over to a second honeymoon across the lake. They'll never know how near you are – and you'll enjoy your vacation all the more. Come see Lake Morey, and bring the bait!
Things to do at Lake Morey
Vacation Rentals
Fishing
Ice Fishing
Boating
Sailing
Swimming
Beach
Canoeing
Kayaking
Water Skiing
Wind Surfing
Tubing
Golf
Camping
Hiking
Ice Skating
Rock Climbing
Biking
Cross-Country Skiing
Snowmobiling
Dog Sledding
Movie Theater
Antiquing
Fish species found at Lake Morey
Bass
Black Bass
Brown Trout
Largemouth Bass
Northern Pike
Perch
Pickerel
Pike
Smallmouth Bass
Trout
Walleye
---
Lake Morey Statistics & Helpful Links
Spread the word! Share our Lake Morey article with your fellow Lake Lubbers!