Lake Marble Falls, Texas, USA
Lake Locations:
USA - Southwest - Texas - Hill Country -
Also known as:  Marble Falls Reservoir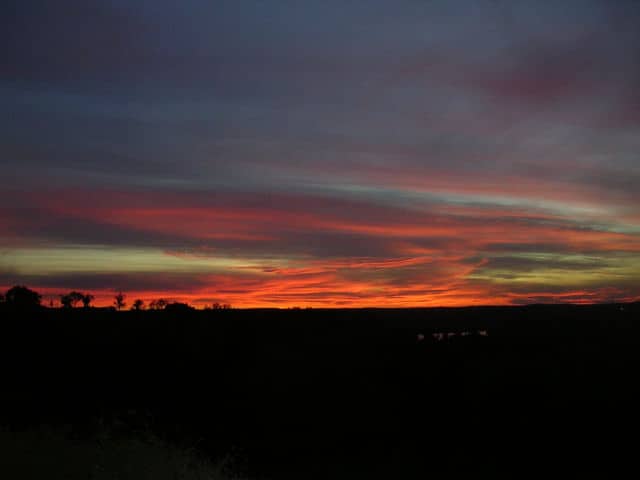 Lake Marble Falls, in the central Texas Hill Country, is the 4th and the smallest lake in the Highland Lakes chain. It was created by the Lower Colorado River Authority (LCRA) in 1951 as one of the designated control-level lakes for purposes of hydroelectric power, recreation, and water supply. It lies on the Colorado River near the town of Marble Falls. Lake LBJ is just upstream; Lake Travis is just downstream. Lake Marble Falls is a "pass-through" lake that does not store water.
Before the dam was built to form Lake Marble Falls, water cascaded over 20-foot ledges of marble outcroppings, providing a name for the new city, Marble Falls. The falls are now underwater and only visible on rare occasions; approximately every 2 years the LCRA lowers the water for a two week period to accommodate repairs on the dam and local docks.
Lake Marble Falls is narrow and river-like in nature. It is 5.75 miles long and 1,080 feet wide in the widest area. The 12 miles of shoreline are typically steep with rock bluffs or boulders and a limited number of coves and creeks. The majority of the shoreline is private; however, one public boat ramp is available.
If your interests lie in fishing, fish species include largemouth bass, catfish and sunfish. Cover in the form of natural or manmade is limited. Anglers have their best success fishing for largemouth bass around the many boat houses and docks. The water level is consistent throughout the year, varying only few inches, with clear to slightly stained clarity. White bass are caught in the upper section of the lake in the spring, but anglers must carefully navigate the shallow, boulder-laden channel.
The mild climate year-round lets you enjoy fishing, hunting, boating and golfing on some top-rated courses, along with daytrips to enjoy the natural beauty. The Marble Falls area has several scenic drives which offer breathtaking scenery over winding curves and hills and frequent glimpses of the Highland Lakes. Spring vistas are exceptionally beautiful along the western shore of Lake Marble Falls. Enjoy the native Texan wines while taking in the scenic Hill Country wine trails. Several area wineries offer distinctive wines and tasting tours.
Take time to explore the area. Visit Horseshoe Bay, hike and climb Enchanted Rock, visit the birthplace of President Lyndon B. Johnson at LBJ State Park in Johnson City, or visit Longhorn Cavern State Park. Longhorn Cavern was used as shelter by prehistoric man. Legends about the cave hold that the outlaw Sam Bass hid a $2 million cache of stolen money inside the caverns, and Confederates made gunpowder in the cave during the Civil War. Granite Mountain, located west of Marble Falls, is an 866 foot dome of solid pink granite. The formation covers 180 acres and contains the largest quarry of its kind in the United States. Stone quarried from this site has been used in the construction of the Texas State Capital, the Galveston seawall, and Austin-Bergstrom International Airport.
If you are looking for excitement, be sure to be in town for the Drag Boat Races. It is held every August in Marble Falls at the lake. This national championship event brings in the top-rated, high-speed drag boat racers in the United States, transforming Lake Marble Falls into a liquid quarter-mile "racetrack" and the banks of the lake into a wild three-day boat race party. Over 100 boats can be seen competing. Some boats exceed speeds of over 240 MPH.
Lake Marble Falls area is going through a period of prosperity and growth because of Austin's location only 45 miles away. It is in a stage of development now that offers some of the best of the big city life without the disadvantages of the fast pace and traffic. Lake Marble Falls area offers lots to see and do including golf, boating, antique shopping, nightlife, and much more.
Things to do at Lake Marble Falls
Vacation Rentals
Fishing
Boating
Golf
Hiking
Hunting
State Park
Antiquing
Shopping
Fish species found at Lake Marble Falls
Bass
Black Bass
Catfish
Largemouth Bass
Sunfish
White Bass
---
Lake Marble Falls Photo Gallery
Lake Marble Falls Statistics & Helpful Links
We strive to keep the information on LakeLubbers as accurate as possible. However, if you've found something in this article that needs updating, we'd certainly love to hear from you! Please fill out our Content Correction form.
Looking for the Lake Marble Falls forum?
For years, we offered LakeLubbers visitors the option to create an account, vote on favorite lakes, edit lake descriptions and participate in forums.
In 2021, we embarked on a major site overhaul with a new content database system. While the result is a modern and faster site which is now optimized for both desktop and mobile users, it also meant we had to put account options on hold and take some time to reevaluate ways to interact with our visitors. 
We hope you'll stick around and see what's new here, and of course, we still welcome your comments and feedback regarding anything on LakeLubbers! You can do that here.
Spread the word! Share our Lake Marble Falls article with your fellow Lake Lubbers!