Lake Fort Gibson, Oklahoma, USA
Lake Locations:
USA - Southwest - Oklahoma - Green Country -
Also known as:  Fort Gibson Reservoir or Fort Gibson Lake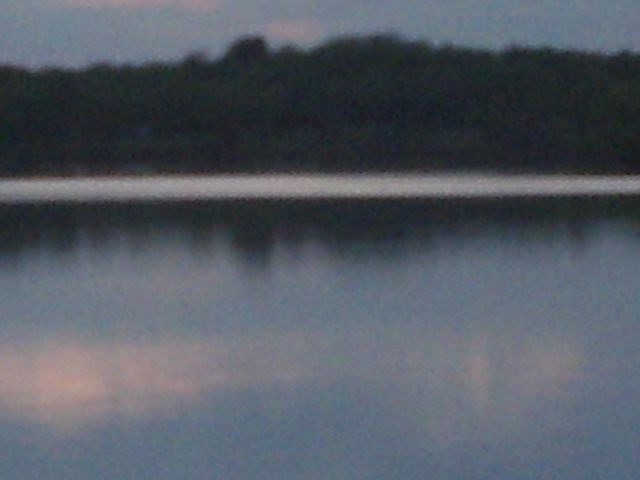 Fort Gibson is a historic place in United States military history. It was significant to many military expeditions; it was a site of negotiations, interactions, and confrontations with Native Americans; and it served troops during the Civil War and Reconstruction. In September of 1953, a lake five miles northwest of the momentous site was created by the Corps of Engineers and given the fort's name, christening the new water body Fort Gibson Lake.
Cradled in the hills of Oklahoma's wooded Green Country, Lake Fort Gibson is enormous. It covers 19,900 surface acres with 225 miles of shoreline. A multi-purpose water project designed and built by the US Army Corps of Engineers, construction of the lake began in 1942. Due to World War II, the project was interrupted and wasn't finished until 11 years later in 1953. There are dozens of things to do on the lake, with scenic views of wooded hills that bloom in spring and are set ablaze with color in the fall. Fort Gibson Dam, in the winter, is great for viewing wintering birds: gulls, waders, eagles and others that nest close to the dam waiting for when the water release brings with it a rush of fish. Eagle watches are held for two weekends in January.
Marinas, on-the-water dining, lake cabins, boat docks, picnic sites, campsites and more facilitate a host of activities on Lake Fort Gibson. Sequoyah Bay State Park on the shores of the water body has lighted boat ramps, boat slip rentals, a full-service marina and cafe, camping sites, showers, a swimming beach, playgrounds, volleyball and basketball court, nature trails, cabins and picnic areas.
There are no limits to water sports on Lake Fort Gibson. Visitors to the lake go boating, wakeboarding, jet skiing, water skiing, and fishing. Fish targets are channel catfish, flathead catfish, crappie, hybrid striped bass, sunfish, spotted bass, paddle fish, black bass, white bass, walleye and largemouth bass. An attractive feature on the lake is its heated docks for winter fishing.
A public hunting area on Fort Gibson Reservoir is 21,798 acres. Game species include whitetail deer, bobwhite quail, mourning dove, waterfowl, geese, cottontail rabbit, squirrel and prairie chicken. 3,500 acres of the hunting area is set aside as a waterfowl refuge. There birders can see spotted sandpipe, rock wren, prairie falcon, common yellowthroat, sedge wren and up to 100 other species. Other sites around the lake offer more bird, flower and butterfly viewing. Butterflies you may see include the checkered white, pipevine swallowtail, spicebush swallowtail, and red admiral butterflies.
The nearby Muskogee area is one of dynamic culture, arts and entertainment and fully complements a Lake Fort Gibson vacation. The Azalea Festival held in beautiful Honor Heights Park happens in April when thousands of flowers are in bloom. The Green Leaf State Park offers more birding opportunities plus great hiking. The annual "Dusk Til Dawn Blues Festival" celebrates music with blues performances in the historically black town of Rentiesville and attracts a loyal gathering. The Three Rivers Museum tells the history of the American West frontier, while the Ataloa Lodge Museum showcases the artifacts of local Native American tribes. Eateries run the gamut from pizza to Bar-B-Que, from Chinese to Italian, from seafood to signature sandwich shops. Take a pause to reflect on an eventful day in an aromatic tea room.
Making a home in such a vibrant region could be one of the most satisfying decisions you've ever made. Near and around Fort Gibson Lake, your real estate options include homes for the homely and residences of architectural prominence. If you are just visiting, vacation rentals near the lake will allow you the respite you've been looking for. Relax in your cabin after a day soaking up all the leisure of surrounding beauty that is Lake Fort Gibson.
Things to do at Lake Fort Gibson
Fishing
Boating
Swimming
Beach
Jet Skiing
Water Skiing
Wakeboarding
Camping
Picnicking
Cabin Rentals
Hiking
Hunting
Wildlife Viewing
Birding
State Park
Museum
Playground
Fish species found at Lake Fort Gibson
Bass
Black Bass
Catfish
Channel Catfish
Crappie
Flathead Catfish
Largemouth Bass
Perch
Spotted Bass
Striped Bass
Sunfish
Walleye
White Bass
---
Lake Fort Gibson Photo Gallery
Lake Fort Gibson Statistics & Helpful Links
Spread the word! Share our Lake Fort Gibson article with your fellow Lake Lubbers!