Lake Delton, Wisconsin, USA
Lake Locations:
USA - Midwest - Wisconsin - Southern Savanna Region -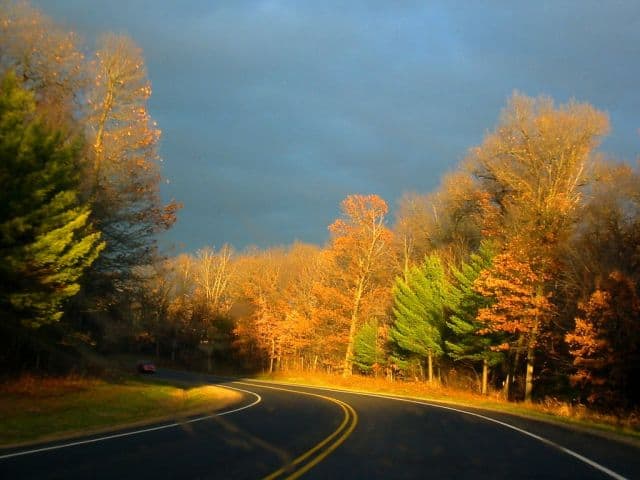 Lake Delton, whose name is derived from the French word Dalles meaning gorge, is one of the Midwest's most popular vacation areas. Along with the nearby Wisconsin Dells, the area gets more than three million visitors a year.
Lake Delton and its sister lake, Mirror Lake, are impoundments of the Dell Creek. The creek flows through the lakes, over Delton Dam, and winds its way to the lower Dells of the Wisconsin River. About 20,000 years ago a glacier left outwash that blocked Dell Creek's path. With traditional Midwestern resourcefulness, the creek changed direction and carved a new channel. That channel, cut through the area's late Cambrian sandstone, is where Lake Delton and Mirror Lake now lie. The beautiful sandstone gorges are what drew visitors to the area, but today there is much more to see and do.
At less than 300 acres, Lake Delton is a small lake that's big on personality. The shoreline of the lake is rimmed with resorts, marinas, restaurants, and private homes. Visitors to Lake Delton can fish, jet ski, water ski, parasail, and boat, and there are rentals available. The lake is also home to the Wisconsin Dell DUCKS, amphibious vehicles that give scenic tours of the lake and nearby Wisconsin River. For the adventurous, other activities include rock climbing, hiking, biking, cross country skiing, and camping at Mirror Lake State Park and Rocky Arbor State Park.
Nicknamed the "Waterpark Capital of the World," Wisconsin Dells is just a few miles from Lake Delton. The area boasts several water parks, roller coasters, golf courses, shopping, and shows – more than four seasons of entertainment. Visitors can also take scenic tours of the area by DUCK, river boat, and jet boat, horseback, wagon, and steam engine. Mirror Lake, Lake Delton's sister lake, offers visitors a quiet spot to paddle and explore the magnificent sandstone bluffs.
With all that Lake Delton and the surrounding area has to offer, it's no wonder it's one of the Midwest's most popular vacation areas.
On Monday, June 9, 2008, Lake Delton broke through its banks. It took three homes and a section of Highway A with it as it drained into the Wisconsin River, leaving behind a muddy pit full of dead and dying fish. No one was hurt, but the breach did millions of dollars in damage to the property around the lake and untold damage to the area's resort revenue. The Village of Lake Delton, which owns the lake, and the Wisconsin Department of Natural Resources pledged to refill Lake Delton. It took less than a year to repair the dam and refill the lake. Lake Delton reopened to the public over the 2009 Memorial Day weekend, and Wisconsin's governor celebrated the reopening on June 9, 2009. Lake Delton is once again full of fish and boaters.
Things to do at Lake Delton
Vacation Rentals
Fishing
Boating
Jet Skiing
Water Skiing
Parasailing
Golf
Camping
Hiking
Rock Climbing
Biking
Cross-Country Skiing
Horseback Riding
State Park
Shopping
---
Lake Delton Photo Gallery
Lake Delton Statistics & Helpful Links
Spread the word! Share our Lake Delton article with your fellow Lake Lubbers!