Lake Couchiching, Ontario, Canada
Lake Locations: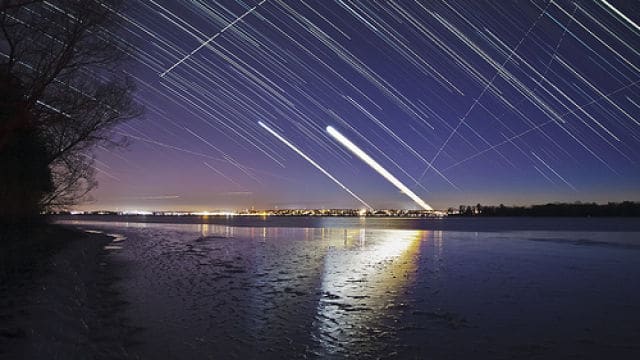 Lucky cottagers at Lake Couchiching have the best of all worlds. As a part of the famed Trent-Severn Waterway, Lake Couchiching is the perfect home base for boating enthusiasts. For fishermen, the large lake offers plenty of angling action. And for those desiring a quiet, water-based retreat, the nearly 25 miles of shoreline and several islands hold a peaceful getaway. Over 8000 acres of water offer plenty of space for power-boating, water skiing, jet skiing, tubing, wake-boarding, canoeing and kayaking. House-boating on the Trent-Severn Waterway is a favored way to pass a summer, and just sitting along the shore boat-watching is an enjoyable way to spend leisurely hours.
Connected to larger Lake Simcoe via the Atherley Narrows, Lake Couchiching is sometimes considered a bay of the larger lake. However, it is a separate lake with a completely different topography based on the surrounding bedrock. Lake Couchiching is more shallow than the larger lake, with rock shoals that make uncharted sailing outside of the marked channel somewhat hazardous for large boats, but provide excellent fish habitat that attracts anglers like a magnet. Lake Couchiching has been a part of the original portage trail between Lake Ontario and Georgian Bay on Lake Huron since well before the arrival of Europeans, so it quickly developed along with Lake Simcoe as a part of Ontario's original 'cottage country'. Most of the shoreline is privately-owned, with cottages and year-round homes sharing space with resorts, private youth camps, public beaches, RV parks, campgrounds and several marinas.
The town of Orillia, a small city of around 30,000, provides for every need the visiting cottager or camper could want, including movie theaters, restaurants, shopping and standard services. Smaller settlements along the shoreline offer restaurants, access to resorts, fishing docks and beaches. Some of the several islands sport isolated, privately-owned cottages; the largest, Chief Island, is the reserve property of the Mnjikaning First Nation. The beaches of this uninhabited 110-acre island are open to the public, but the interior is off limits as it holds tribal burial grounds. The same tribe operates a popular casino on the east shore of the lake not far from the island.
Lake Couchiching is noted for both largemouth bass and smallmouth bass fishing. A variety of pan fish can be caught, but of more interest to most anglers are the walleye, northern pike, lake trout and yellow perch. Ice fishing is popular here in winter, and the frozen lake offers excellent snowshoeing, cross-country skiing and snowmobiling. Lake Couchiching is a four-season recreation area, with a number of walking and hiking trails along the shoreline, some of which are ideal for mountain biking, skateboarding and nature viewing. Although most of the shoreline is developed, a growing acreage is being preserved in the watershed by The Couchiching Conservancy, some areas of which are open to the public.
Marinas, including a municipal marina operated by the City of Orillia, rent fishing boats, pontoon rafts and paddle-craft. These marinas do not sell fuel, however, but boating fuel is easily obtained at marinas on the other side of 'the Narrows' closer to Lake Simcoe. Dinner cruises and sightseeing tour boats sail from the Narrows area near Orillia daily and are a great away to see the entire shoreline of both Lake Simcoe and Lake Couchiching. Some sail as far down the Severn River as Sparrow Lake, allowing the non-boater to experience the operations of Couchiching Lock 42 at the outflow to the Severn River. One trip on this historic waterway is usually enough that the first-time visitor vows to return to cruise all the way to Georgian Bay.
The City of Orillia has developed a number of activities and festivals to delight cottagers. Both the Spring Blues Festival and the Fall Jazz Festival bring many visitors from Toronto (100 miles) every summer. Historic Orillia Opera House offers live performances by the Sunshine Theatre Company on a regular daily schedule. The Stephen Leacock Museum, on the shores of Whiskey Bay, is the restored summer home of one of Canada's favorite 20th-century authors. Here, an annual Leacock Summer Festival celebrates the literary arts with reading by many authors invited to read their works to an appreciative audience. For a somewhat different type of museum experience, visitors can view the exhibits at the Ontario Provincial Police Museum or the Orillia Museum of Art and History, which both tell the story of historic development in the area and display the works of various local artists. A must-visit location is the Mariposa Market, where several floors offer gourmet goods, bakery and restaurant. Several golf courses are within easy driving distance, and three provincial parks are located nearby with a variety of natural features.
Less than two hours from Toronto, Lake Couchiching is perfect for a long weekend or a fun-filled summer. All types of lodgings exist at the lake from conventional hotel rooms in Orillia to resort cottages, casino rooms, bed-and-breakfasts and private home and cottage rentals. Real estate is available in the area but has become rather expensive on the lakefront itself. Still, the perfect property can likely be found with a little looking. Nothing could be more relaxing than sitting on your private deck watching yacht and houseboat traffic on the busy waterway. So come give Lake Couchiching a try. You'll be hooked after one visit.
Things to do at Lake Couchiching
Vacation Rentals
Fishing
Ice Fishing
Boating
Sailing
Swimming
Beach
Canoeing
Kayaking
Jet Skiing
Water Skiing
Tubing
Golf
Camping
Campground
Hiking
Biking
Cross-Country Skiing
Snowmobiling
Provincial Park
Museum
Movie Theater
Shopping
Casino Gambling
Fish species found at Lake Couchiching
Bass
Black Bass
Lake Trout
Largemouth Bass
Northern Pike
Perch
Pike
Smallmouth Bass
Trout
Walleye
Yellow Perch
---
Lake Couchiching Photo Gallery
Lake Couchiching Statistics & Helpful Links
Spread the word! Share our Lake Couchiching article with your fellow Lake Lubbers!