Devil's Lake, North Dakota, USA
Lake Locations:
USA - Midwest - North Dakota - North Central -
Also known as:  Devils Lake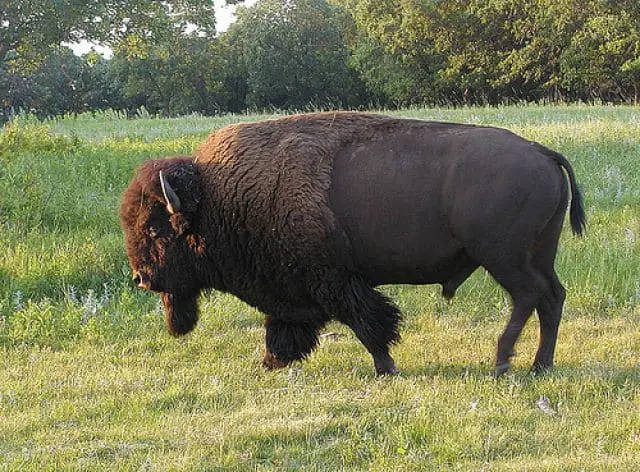 Spring 2011: Water levels continue to rise with melting snow and spring rains, reaching 1,453 feet above sea level and about 177,000 acres in April.
As the largest natural freshwater lake in North Dakota, Devil's Lake is one of the state's most popular recreation destinations. Offering every water sport you could want, in addition to great hiking and biking opportunities around its scenic shores, this approximately 160,000-acre reservoir offers four seasons of fun.
There's nothing evil about Devils Lake, though its name might make you think otherwise. The lake's name comes from the original Native American word "Miniwaukan." Early explorers to the area learned the name from area natives, but translated it incorrectly as "Bad Spirit" – its real meaning is "Spirit Water" or "Enchanted Waters." Adding to the mistranslation, Devil's Lake is steeped in local lore. A favorite Sioux legend details the region's very own lake monster, which is said to have wiped out an entire army and killed all of the lake's fish. Combining the lake's poorly-translated name and its mythical past, the Devils Lake moniker stuck.
Devil's Lake's is ideal for boaters, providing days of exploration. On a warm summer day, you'll find the lake's surface dotted with speed boats, pontoon boats, and even the occasional sailboat. For those who prefer a slower pace, canoes and kayaks are common along the shore and in quiet coves. And when the days are hot and the sky is blue, water skiers and wakeboarders are also a common sight, as the lake's open acres are ideal for high-speed joyrides and adrenaline-pumping action.
Of course, casual boaters aren't the only ones out on the lake's waters. As the "Perch Capital of the World", Devil's Lake is a favorite for anglers hoping to catch the next record-breaker. Many perch exceed two pounds, and are joined by excellent catches of northern pike, walleye, and white bass. Take out your own boat, or hire one of the lake's several proficient and knowledgeable guides. Both summer time and ice fishing are popular here, so no matter your schedule or your angling preferences, Devil's Lake will show you a great time.
Coming to rural Devil's Lake will make anyone feel closer to nature, and some visitors like to extend their stay. 90% of the lake's shoreline is undeveloped, allowing you a quiet, comfortable vacation with only the trees, stars, and lapping lake waters as your camping neighbors. There are several official camping spots along the lake, offering everything from primitive camping to campsites with hot water and RV-hookups. Whatever your pleasure, Devils Lake will surely deliver.
For nature lovers, Grahams Island State Park is a great starting point for many lake activities. With over 1,142 acres to explore, the park is home to a boat launch, more than 100 campsites, miles of hiking trails, overnight cabins, and incredible nature watching. To get a lay of the land, set out onto Grahams Island State Park's hiking trails, and visually witness the area's history.
Sullys Hill National Game Preserve, located on the lake's southern shore, provides 1,674 protected acres set aside by President Theodore Roosevelt in 1904. Wildlife at the preserve includes bison, Rocky Mountain elk, white-tailed deer, prairie dogs, and waterfowl. Bring your camera and binoculars for nature trail hiking or auto touring. The preserve provides groomed cross-country ski trails in winter.
Known as North Dakota's prairie pothole region, Devil's Lake shows visible marks of the retreating glaciers more than 10,000 years ago. As you walk, you'll see depressions in the earth — colloquially referred to as potholes — that collect water. As you walk, be sure to carry the park's official plant checklist, and keep your eyes open for the area's many trees, bushes, and flowers.
Devils Lake is a terminal lake, meaning that rain and melting snow flow in, but there is no natural outlet for water to escape, except by evaporation. Water levels vary, from a low of 1,402 feet in 1940 to its current level of 1,452 feet above sea level. Devils Lake will naturally overflow into the Red River Basin at 1,458 feet, but this has not happened in recorded history. However, a regional wet cycle that began in 1993 has raised lake levels by 29 feet, increasing the lake's size from 45,000 acres to more than 160,000 acres, causing widespread flooding. The state of North Dakota has operated an outlet on the lake's west end since 2005, with plans to increase its capacity to reduce water levels.
If you can drag yourself away from the lake, the Devil's Lake area offers much in the way of history, museums, and culture. Visit the old Sheriff's House in downtown Devil's Lake, and see what a North Dakota home looked like at the turn of the century. Head over to the Fort Totten State Historic Site to see where pioneers first settled, investigate old schools, and learn about the area's history. Or simply take a walking tour of Devil's Lake historic downtown, feasting your eyes on 14 pieces of history, as determined by the National Register of Historic Places.
Devils Lake is a place of vast natural beauty and rich historical offerings. The lake area offers a lot of something for everyone, and when the time comes to leave, you'll find that your Devil's Lake to-do list is nowhere near complete.
Things to do at Devil's Lake ND
Vacation Rentals
Fishing
Ice Fishing
Boating
Sailing
Canoeing
Kayaking
Water Skiing
Wakeboarding
Camping
Cabin Rentals
Hiking
Biking
Wildlife Viewing
State Park
Museum
Fish species found at Devil's Lake ND
Bass
Northern Pike
Perch
Pike
Walleye
White Bass
---
Devil's Lake ND Photo Gallery
Devil's Lake ND Statistics & Helpful Links
At LakeLubbers.com, we strive to keep our information as accurate and up-to-date as possible, but if you've found something in this article that needs updating, we'd certainly love to hear from you!
Please let us know about it on our Content Correction form.
Spread the word! Share our Devil's Lake ND article with your fellow Lake Lubbers!