Canobie Lake, New Hampshire, USA
Lake Locations:
USA - New England - New Hampshire - Merrimack Valley -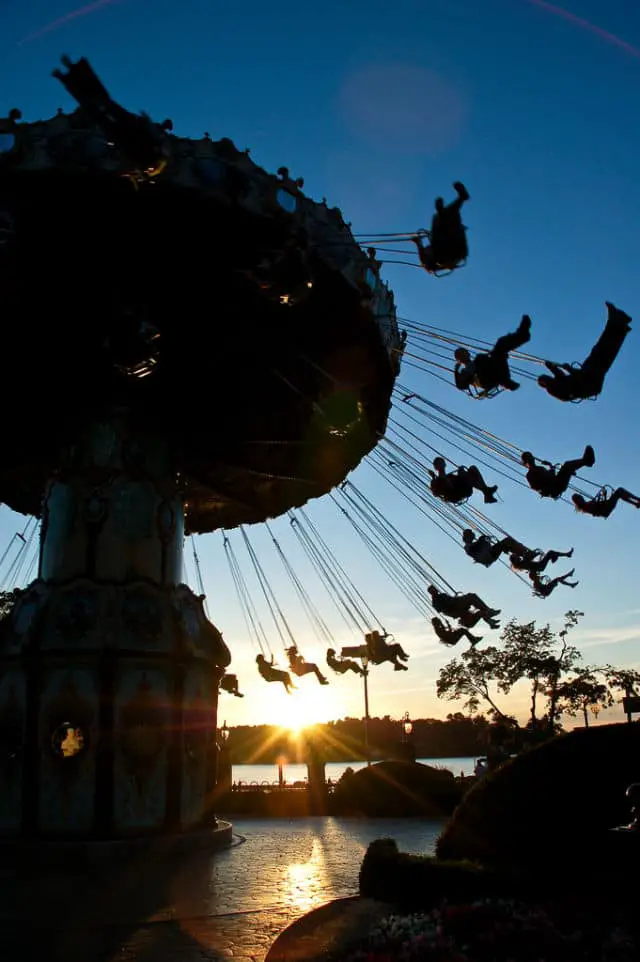 A pair of loons glide across the surface of Canobie Lake in the Merrimack Valley region of southeastern New Hampshire. Although treasured, it is not that unusual a sight for a New England lake. What is unusual, however, is the silhouette of a Ferris wheel and roller coaster in the background. Canobie Lake Park sits on the shores of Canobie Lake. Established in 1902, it is just one of the things that have been drawing visitors to the lake for over a century. The clean, clear water, abundant fishing, and over a mile long stretch of water for boating combine to make Canobie Lake a great destination for the entire family.
Primarily spring fed, Canobie Lake covers 375 acres with a maximum depth of 40 feet and an average depth of 28 feet. The lake runs a mile and a half long and is just under half a mile wide, although in one location two of the lake's arms are nearly opposite each other making the lake approximately one mile wide at that point. Policy Brook is the lake's outflow which joins the Spicket River and then the Merrimack River.
A dam in the town of Salem controls the water levels on Canobie Lake. The lake supplies drinking water for the town which controls the lake's levels. No swimming is allowed in the lake, and Canobie Lake is classified as oligotrophic with very clean water. In 1980, the Canobie Lake Protective Association was formed to preserve the lake. Although road salt from nearby Route 93 is occasionally an issue, the primary threat to Canobie Lake is falling water levels. Canobie Lake first became a water supply source for the town of Salem in 1903. At that time the lake was serving 600 customers. Demand is much larger today, but careful management should ensure Canobie Lake's clean spring water continues to be available far into the future.
Boating is allowed on Canobie Lake, but there is no public access. A municipal launch at the north end of the lake is available for residents. Canobie Lake is considered a good fishing lake with healthy populations of pickerel, yellow perch, black crappie and rainbow trout. Occasionally the lake hosts bass tournaments, and anglers can challenge themselves against the lake's largemouth bass and smallmouth bass. A variety of waterfowl including herons, osprey and cormorants also make their homes on Canobie Lake.
Canobie Lake is in Rockingham County and borders the towns of Salem and Windham. There is residential development scattered along the shore of the lake with both year round homes and seasonal vacation rentals. There is real estate available for sale on the lake and in both towns. Amenities are very accessible, and guests shouldn't have any trouble finding anything they might need. The clean fish-filled water along with its proximity to local attractions makes Canobie Lake a fantastic Merrimack Valley destination and a great getaway for the entire family.
Things to do at Canobie Lake
Vacation Rentals
Fishing
Fishing Tournaments
Boating
Birding
Fish species found at Canobie Lake
Bass
Black Bass
Black Crappie
Crappie
Largemouth Bass
Perch
Pickerel
Pike
Rainbow Trout
Smallmouth Bass
Trout
Yellow Perch
---
Canobie Lake Photo Gallery
Canobie Lake Statistics & Helpful Links
Spread the word! Share our Canobie Lake article with your fellow Lake Lubbers!