Cane Creek Lake, Arkansas, USA
Lake Locations:
USA - South - Arkansas - Timberlands -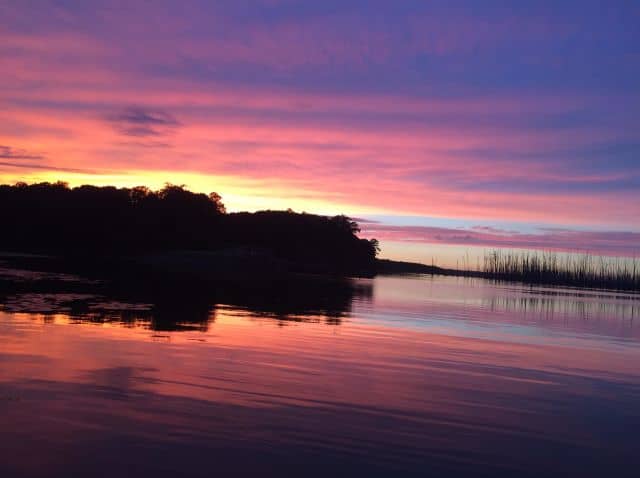 Timber-filled Cane Creek Lake, tucked into southern Arkansas's aptly-named Timberlands Region, is a 1,675-acre lake beautiful to behold. Wildlife abounds on the lake, and visitors enjoy nature viewing and bird watching. Sharp eyes may spot snowy egrets, bald eagles, osprey and blue or green-backed herons soaring above the lake. Deer, beaver, river otter, mink and wild turkey may also be seen along the shoreline.
Cane Creek Lake was a project of the Arkansas Game and Fish Commission, the U.S. Soil Conservation Service, and the Arkansas Department of Parks and Tourism. The lake was formed by building a 4.8-mile levee west of Bayou Bartholomew, the world's longest bayou, then by damming Cane Creek, a tributary of the bayou. Completed in 1987, Cane Creek Lake is now managed by the Arkansas Game and Fish Commission.
Kayaking is a very popular pastime on Cane Creek Lake. Lake visitors can bring their own kayaks or rent a kayak at the Cane Creek State Park Visitor's Center. Kayaking on Cane Creek is a rewarding experience, and kayakers will enjoy the beauty of nature all around them. During the summertime, paddlers glide through water lilies and explore stands of dead and live cypress trees. The 2.5-mile Kayak Trail is marked with yellow buoys in the water and yellow blazes on the trees. While on the trail, kayakers may spot a number of wildlife species or even a beaver's dam.
Cane Creek Lake also offers excellent fishing due to the standing timber in the lake. Popular game fish include largemouth bass, bluegill, redear sunfish, and channel catfish. The Arkansas Game and Fish Commission regularly stocks the lake with bass, crappie, catfish and bream. There is a barrier-free fishing pier located on the north shore of the lake's eastern end, as well as within Cane Creek Lake State Park. The Arkansas Game and Fish Commissions also maintain a concrete boat ramp for anglers to put their boats in the water.
Cane Creek Lake State Park opened in 1992 and contains over 2,000 acres of coastal plain lands. The rolling woodlands of the State Park will delight visitors as they enjoy a host of amenities available to them. Cane Creek Lake State Park offers campsites as well as a rental RV. The RV is permanently set up on a campsite with running water, sewer hookups and electric hookups. The RV can be rented for a day or more during the week or for two or more days on weekends. Cane Creek Lake is one of four parks in the Arkansas State Park system that offer an RV rental. Other amenities include picnic sites, a playground, hiking trails, a boat ramp, fishing pier, screened pavilions and interpretive programs.
Cane Creek Lake visitors may want to bring mountain bikes with them or rent a regular bike from the Visitor's Center. The Cane Creek Lake Trail offers 15.5 miles of trails that can be used for bicycling or hiking. The gentle rolling hills of the trails are especially enjoyed by bicyclers. Visitors can travel through thick forest that is dotted with dogwoods, which then opens up to spectacular views of the lake. Delta View Trail, popular with hikers, is almost two-and-a-half miles long and features a bench at the one-mile mark with gorgeous views of the lake.
Fun can be found at Cane Creek Lake all year long. With all that can be enjoyed it is no wonder that many people are making Cane Creek Lake their vacation destination choice.
Things to do at Cane Creek Lake
Fishing
Boating
Kayaking
Camping
Picnicking
Hiking
Biking
Wildlife Viewing
Birding
State Park
Playground
Fish species found at Cane Creek Lake
Bass
Black Bass
Bluegill
Catfish
Channel Catfish
Crappie
Largemouth Bass
Redear Sunfish (Shellcracker)
Sunfish
---
Cane Creek Lake Photo Gallery
Cane Creek Lake Statistics & Helpful Links
Spread the word! Share our Cane Creek Lake article with your fellow Lake Lubbers!