Tilicho Lake, Nepal
Also known as:  Tilicho Tal
Welcome to the ultimate guide for history, statistics, local fun facts and the best things to do at Tilicho Lake.
If you're considering Tilicho Lake vacation rentals, we've made it super easy to explore accommodations and nearby hotels using the interactive map below. Simply click on a listing to compare similar properties, best rates and availability for your dates. Or keep scrolling to read our Tilicho Lake guide!
Tilicho Lake visitor and community guide
Tilicho Lake isn't the kind of lake you decide to drop by some weekend. The high-altitude lake in Nepal's Himalaya Mountains is located at over 16,000 feet near the Tibet border. Surprisingly, a relatively large number of visitors arrive here to view the beautiful lake during the summer months. At this altitude, winter access is difficult to impossible. The lake is what is known as a tarn-a lake dammed naturally by glacial movement and deposits. Tilicho Lake, also known as Tilicho Tal, has several in-flowing small rivers, nearly all fed by nearby glaciers and summer snow melt. It is surrounded by spectacular peaks. The hardy trekkers arriving here add valuable dollars to Nepal natives' meager incomes and are most welcome.
Located within the 1,885,167-acre Annapurna Conservation Area (ACA), Tilicho Lake is considered a holy spot in the Hindu religion. The Annapurna is the largest conservation area in the country of Nepal and attracts more than 60% of the nation's trekkers. Because of the valuable influx of foreign ecotourists, several guest houses or inns have been built in the conservation area to accommodate them. One of these guest houses facilitates visits to Tilicho Lake. Without the guest facilities, hikers would be forced to spend at least one night in the open in far from hospitable weather conditions.
There are no public facilities at Tilicho Lake. Boating and swimming are not possible due to the inaccessible shoreline and the cold temperatures of the waters. The landscape is striking in its stark beauty. On the southwestern side, a glacier ends at the water's edge. Steep windswept slopes make hiking around the lake near the shore impossible. Traveling from one end to the other requires following trails that wind behind the near-shore ridge for several miles. Most of the trails are challenging with loose gravel, so keeping one's footing can be difficult. The south shoreline is blocked by the cliffs, and behind them, the "Grande Barriere" ridge, with sides so steep that snow cannot stick to them. The only access to the lake is via the east and west ends where small river valleys offer flatter trails.
Even with all of these hardships, and possibly because of the difficulty, the lake receives many visitors each year, usually being led by one of the local guides. A few adventure tourism companies lead treks to Tilicho Lake and usually make arrangements for transportation and accommodations in the local area. There are no roads approaching Tilicho Tal, so several hours of hiking are required. Even the most physically fit tourists are advised to spend the night at the nearest guest house to give their bodies time to acclimate to the high altitude. The Tilicho Base Camp Lodge is operated by villagers in Khangsar, a picturesque little village with few tourist services. A pass was finally located through the western mountains, so a new guest lodge has been opened at that end of the lake. Little is known of these facilities, but most in the area are rather rough with few luxuries except shelter and some form of heat.
Reports of the lake's elevation vary, but most estimate it is located at 16,138 feet. Actual official figures for the lake don't appear to exist, but the lake is reported to be about 1,200 acres and nearly 280 feet deep. Trekking to Tilicho Lake is an adventure in both physical endurance and in obtaining unaltered views of the way in which the local people live. It is not unusual to see an isolated gompa (religious building) clinging to the side of the mountain, and yak herders' huts perched overlooking lower pastures where the barely domesticated yaks graze. Colorful prayer flags catch the wind in high places, and the local residents are usually friendly and eager to earn a few dollars acting as guides or pack bearers.
Other parts of the Annapurna Conservation Area (ACA) are more easily accessed. It is one of the first conservation areas where the local people are allowed to remain within the boundaries and also own their own property. ACA receives no government support and relies solely on entrance fees charged to access the park. Over 120,000 local residents of several ethic groups live within the conservation area. The ACA contains the world's deepest river gorge, Kali Gandaki Gorge, and a valley where fossils are found from the Tethys Sea, which existed over 60 million years ago. The world's largest natural rhododendron forest is located here in Ghorepani. Strongly biodiverse, the area has over 12,000 species of flowering plants, 494 bird species, and over 100 mammals located within its borders.
Experienced mountain trekkers may decide to plan and execute their trip without professional assistance. Less seasoned hikers will definitely want to avail themselves of a travel professional experienced in Himalayan travel, with clear maps and a full understanding of the terrain and local political conditions. They will also be able to advise you on proper clothing for the weather and what kinds of supplies you will need and where to obtain them. Some areas near Tilicho Lake are considered military reserves and off-limits to visitors. Tilicho Lake is 'bucket list' material for the truly adventurous.
*All statistics are from unofficial sources and may not be accurate.
Custom Tilicho Lake house decor
Read our full review of these personalized lake house signs.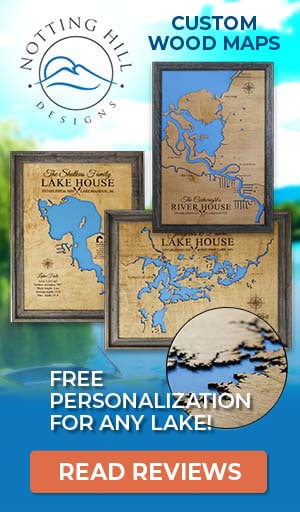 Things to do at Tilicho Lake
Vacation Rentals
Camping
Hiking
---
Best hotels and vacation rentals at Tilicho Lake
The Tilicho Lake map shown above is a simple and stress-free way to search for trip accommodations. But if you want to take a deeper dive to find the ideal waterfront home, cabin, condo, hotel or resort, visit our favorite lodging partners by clicking the buttons below.
Note: These are affiliate links so we may earn a small commission if you book through them. While there is no extra cost to you, it helps provide resources to keep our site running (thank you)! You can read our full disclosure policy here.
---
Tilicho Lake photo gallery
New photos coming soon!
Tilicho Lake statistics & helpful links
We strive to keep the information on LakeLubbers as accurate as possible. However, if you've found something in this article that needs updating, we'd certainly love to hear from you! Please fill out our Content Correction form.
Advertise your Tilicho Lake vacation rental
LakeLubbers will soon offer homeowners and property managers the opportunity to to showcase their vacation rentals to the thousands of lake lovers searching our site daily for accommodations. If you'd like additional details, please contact our advertising team here.
Looking for the Tilicho Lake forum?
LakeLubbers previously offered visitors the ability to create accounts and participate in lake forums. When we overhauled the site's content management system in 2021 we had to disable those features. We're evaluating options and welcome your comments and feedback here.
We also encourage you to join our lake-lovin' community on Facebook and Instagram!
Spread the word! Share our Tilicho Lake article with your fellow Lake Lubbers!